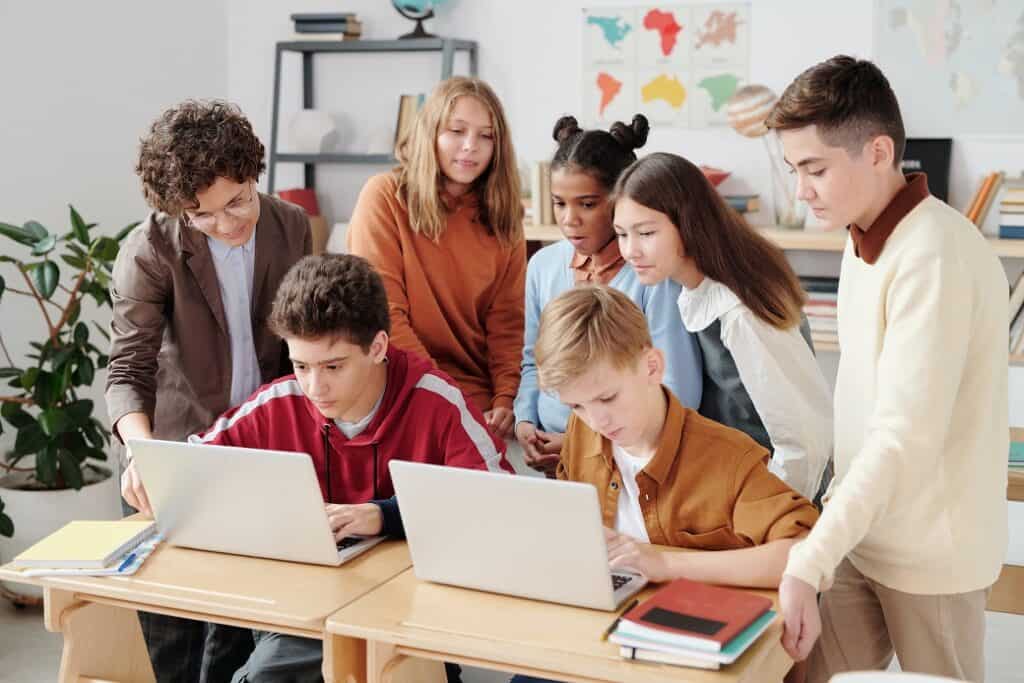 Whether teaching online or teaching in the classroom, the best teachers exhibit a range of good teaching qualities which help them positively interact with their students. Whilst there are a number of skills that teachers need, arguably the most important qualities that make a good teacher are communication, adaptability, empathy, knowledge, passion and creativity. It also helps to have a little patience!
Fortunately, a lot of these teaching skills can be learned. You can therefore obtain good teaching qualities over time through teaching experience and related studies.
"Tell me and I forget. Teach me and I remember. Involve me and I learn."
– Benjamin Franklin
Many of the best quotes about teaching can help us understand what makes a good teacher. We've already established that there are various factors that go into this, and in this article we'll look at a number of good teaching qualities in more detail.
What makes for a good teacher?
Good teachers must be able to understand their students and connect with them on a personal level. They should be smart and able to come up with interesting and innovative ways to teach difficult concepts and keep lessons interesting. A good teacher must also be passionate about teaching and helping students learn and understand the material.
There are without doubt certain characteristics for teaching that are desirable, which allied with the right traits, teaching qualities and skills build the most effective teachers.
Master these and you can change the lives of your students.
15 good teaching qualities
Here are 15 good teaching qualities and skills that make for a good teacher:
1. Effective communication
If you're a teacher or are in a teaching role, effective communication is a crucial attribute. It may even be the most important characteristic of a good teacher, as it can be very hard to get across your ideas without it.
Being able to communicate effectively is often what separates a good teacher from a great teacher, and a great teacher from an excellent teacher.
Teachers need to be effective communicators in order to relay information to their students, manage classroom behavior, and build positive relationships with their students.
Good communication skills allow teachers to manage difficult conversations, provide clear instructions and check for understanding. Additionally, when teachers are able to communicate effectively with their students, it can help create a more positive and productive learning environment.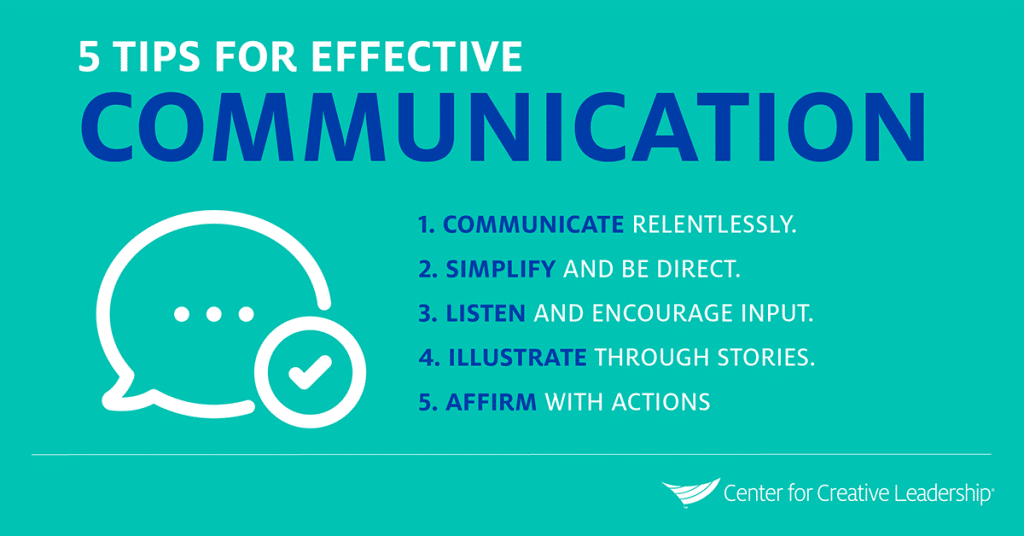 Many people think of communication as a verbal thing. However, it's important not to forget all of the non-verbal cues that teachers can utilize in the classroom. Gestures, facial expressions and eye contact can be equally valuable when it comes to conveying an idea, questioning something or giving an instruction.
If you have ever taught or learnt a language you'll be particularly aware of this. Knowing how to communicate using body language is one of the most important qualities of a good language teacher. For example, as a TEFL (teaching English as a foreign language) teacher you should only ever communicate in English, even with complete beginners! How does this work if they don't know a word of English? By successfully communicating with body language.
There are clearly a number of qualities that contribute to forming strong communication skills, and it's not just about speaking. You need to be able to illustrate your ideas, as humans communicate by speaking, seeing and hearing.
And what's the main skill of every good communicator?
2. Good listening skills
Good listening skills are vital for teachers because they allow them to understand their students' needs and concerns. Being able to listen well is a key pillar of effective communication and is without doubt one of the most important teacher qualities.
Different students have different needs. By listening to and understanding their students, teachers can create lesson plans that cater to their needs and help them learn in the most effective way possible. Furthermore, good listening skills allow teachers to build stronger relationships with their students.
Students want to feel heard and understood just like everybody else. If you show a sincere interest in them and try and help them as much as possible, they will have the confidence to approach you and ask questions.
Asking questions are a vital facet of student learning. If they have any doubts or queries you need to be ready to listen to them and answer them in the best way possible. Equally, as a teacher, you also need effective classroom questioning techniques to check your student's understanding. By setting a good example and listening to them, they are more likely to listen to you. Installing this in your students is without doubt one of the most important qualities for teaching.
On the contrary, if you show a lack of interest and don't listen carefully, your students will shut down, feel more self-conscious and stop sharing as much. This is not what you want for your classroom.
3. Empathy
Empathy is important in the classroom because it allows students to understand and connect with you and each other, as well as the material they are learning. When students feel understood and supported, they are more likely to be engaged and learn effectively.
Empathy therefore goes hand in hand with listening, because by listening to your student's you can gain more of an understanding about them. Seeing things from their perspective can help you help them if they are struggling. After all, everyone learns differently.
Some students will be slower than others and each person has their strengths and weaknesses. Teachers need to keep this in mind and try to be empathetic to the characteristics of each student in order to keep them encouraged and on track.
4. Patience
No matter who you teach, you will always need patience. You will be constantly working with students who have different levels of understanding, backgrounds, and personalities. Not all students will be able to work at the same pace, and you may need to go slower than you want to in order to allow the whole class to take effective notes. This can be frustrating if there is a lot of material to get through, but it's your responsibility as a teacher to remain patient and make the most important points are covered.
Patience, without doubt, is one of the most important qualities of teaching. A teacher who is patient will be able to work with each student to help them understand the material and reach their full potential.
5. Adaptability
Another of the necessary characteristics for teaching successfully is adaptability. Teachers need to be adaptable because they are constantly working with new students, new material, and new teaching methods.
It is not unusual for teachers to have to deal with a wide range of age groups. They therefore need to be able to adapt to their audience. This helps when filling in for other teachers and when teaching different students. For example, teaching a child is very different when compared to teaching an adult.
Teachers also need to be able to adapt to the changing needs of their students. As they grow, they can change. What worked for them one year ago might not work now. Additionally, and over time, students, the curriculum and the resources available can change. To be an effective teacher you need to be ready for this.
Another factor to consider is technological changes. The rise of the internet, computers and technology has marked a massive shift in teaching. This is particularly true of the last couple of years where many teachers have had to become accustomed to teaching online on Zoom or getting used to using other online teaching tools.
6. Creativity
As a teacher you'll face constant changes and challenges in your career. To overcome these you'll often need to get creative.
Creativity is important for teachers because it allows them to find new and innovative ways to engage their students in learning. For example, you might decide to create you own teacher website or make use of fun games to play with your students.
By being creative, teachers can make learning fun and interesting, which helps students to better understand and remember the material.
Additionally, creativity can help teachers with problem solving and to come up with new lesson plans. This trait can be a lifesaver when you are struggling to come up with ideas during the school year.
7. Engaging
Part of what makes a good teacher is to be engaging. This is arguably one of the most important qualities of teachers who are well regarded by their students. By being engaging, teachers can make learning fun and interesting, which helps students stay involved in the classroom or lesson.
Another aspect of being engaging is being available to your students, which helps create a rapport and builds trust. Interacting with them in a positive way encourages growth and cultivates a good learning environment.
8. Passion
There are many reasons why passion is one of the important qualities for teaching. Firstly, passionate teachers are more likely to be fully committed to their work. This often translates into enjoying teaching, which can make them more effective in engaging their students.
Just by being passionate, teachers can inspire their students to grow and pursue their own passions, and this is one of the qualities of a good teacher.
Furthermore, passionate teachers are often lifelong learners, constantly seeking out new ways to improve their teaching. This knowledge can then be transferred to their students who will only benefit from this.
9. Knowledge
"To teach without knowledge is worse than having knowledge and not teaching." – James Prior
Teachers need to have a strong foundation of knowledge in their subject area in order to be able to teach it effectively. Knowledge enables them to answer student questions and help them learn.
Teachers also need to be constantly learning and acquiring new knowledge themselves. Without this, the information and techniques they are using to teach their class may not be up to date. One of the worst things you can do as a teacher is teach the wrong information.
In relation to this, a teacher needs to be knowledgeable about different teaching methods and how to best teach their subject. This is because different topics require different teaching approaches. Many of these approaches are best learned by undertaking some sort of formal teacher training, after which you can put them into practice in the classroom.
To close with another quote: "Knowledge without practice is useless. Practice without knowledge is dangerous." – Confucius
10. Collaborative
A good teacher is a collaborative teacher. Collaboration is key when it comes to teaching. Teachers need to be able to work together to create a cohesive learning environment for their students.
Collaboration allows teachers to share ideas and best practices, which can help improve the overall quality of education. Also, what happens when you get sick? If you collaborate with your colleagues they will be ready to step in and cover your lessons for you.
11. Prepared
One of the vital characteristics for teaching is being prepared. Having a good work ethic and organizing time and preparing materials in advance are crucial to ensuring a lesson goes smoothly and that you maintain your teaching authority.
You also need to make sure that you know the subject matter beforehand in order to teach it effectively and be ready to answer any potential student questions. That way you will be prepared to handle any situation that may arise in the classroom. After all, failing to plan is planning to fail.
12. Classroom management
Knowing how to manage a classroom is an integral part of being a good teacher.
Classroom management goes hand-in-hand with being prepared. You could be the best communicator in the world and be well prepared but without managing your class effectively it can all fall apart.
Fortunately, good classroom management techniques help teachers establish and maintain control of the class, while also promoting positive student behavior and a good classroom environment. A key part of achieving this is defining classroom rules and establishing a routine. In order to do this you need to be able to lead your students.
13. Leadership
Leadership skills are one of the most valuable qualities for teaching. Everybody looks up to a good leader and as a teacher you should be a role model for your students.
For a teacher, being a good leader enables them to manage their class and inspire and motivate their students. A good leader can also help create a positive learning environment in which students feel comfortable taking risks and making mistakes. Additionally, leadership skills can help teachers deal with difficult classroom situations effectively.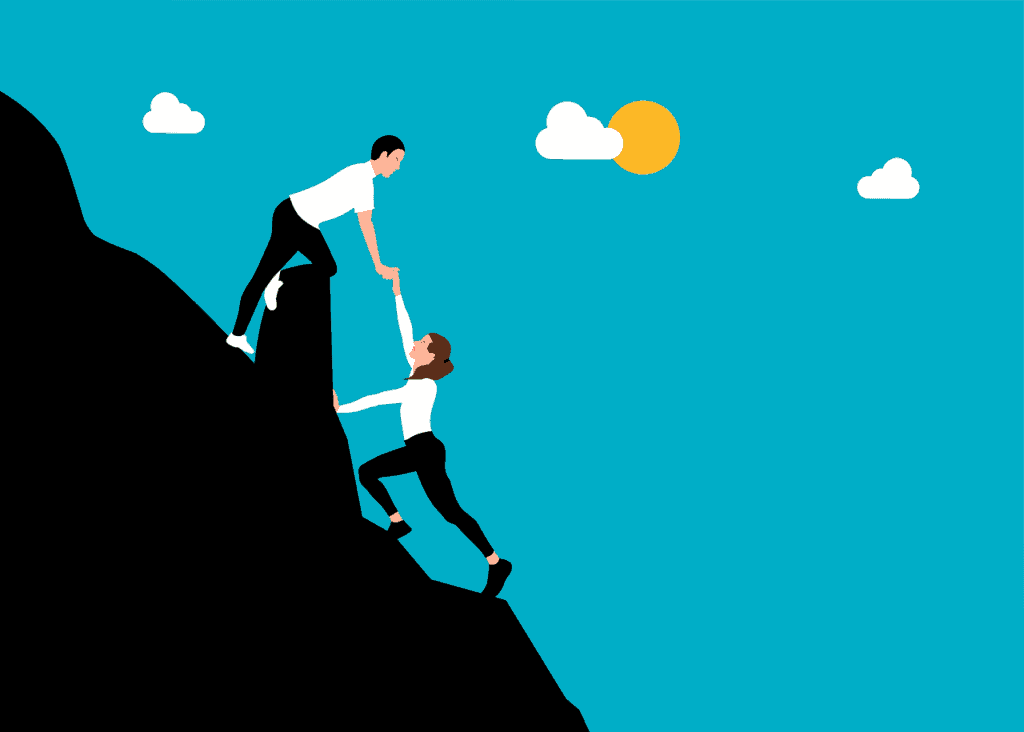 14. Motivational
Teachers are important role models for their students, and it is important for them to be motivational in order to inspire their students to learn and do their best. Teachers can set a positive example for their students by working hard and being passionate about learning themselves. Through this they can help foster a love of learning in their students.
When students are motivated, they tend to perform better in school both academically and behaviorally.
Part of being motivational is setting high expectations for all of your students and instilling confidence in them. Expectations you have for a student can greatly affect their level of student achievement. If you believe in someone they are more likely to respond positively towards you and put the effort in so as not to let you down.
15. Lifelong learners
Being a lifelong learner is one of the key characteristics for teaching longevity. The best teachers are usually lifelong learners because they want to continue growing and developing as professionals. They know that learning is a never-ending process, and they want to be able to provide the best possible education to their students. This is all part of having a growth mindset.
Another element of this is being prepared to learn from your students. Good teachers who pay attention to their students can use what they learn to refine their teaching strategies. After all, each student is different and will possess different learning styles. In the words of renowned Stanford psychologist Carol Dweck, "every student has something to teach me".
Good teachers also value the importance of continuing to learn for self improvement and their own personal growth. In order to navigate this successfully, it's important to identify any skills gaps you have and take courses that address the right qualities of teacher training for you.
Good Teaching Qualities FAQs
What is the best definition of teaching?
Teaching is the process of facilitating learning and passing on knowledge.
What are the teaching qualities that make a good teacher?
A good teacher must be passionate about teaching and helping students learn. A good teacher is someone who can engage their students in learning, make them excited about learning, and help them understand the material. They must also be patient and able to adapt to different situations.
What is the most important quality of a good teacher?
The most important quality of a good teacher is the ability to develop relationships with their students. This involves creating a safe and supportive environment in which students feel comfortable taking risks and making mistakes. It also requires building trust and being able to communicate effectively.
Why is teaching an important skill?
Teaching is an important skill because it allows people to share their knowledge and experiences with others. This helps people learn new things and develop new skills and this exchange of knowledge over generations has helped develop humanity to where it is today.
What should a teacher do?
A teacher should be a role model for their students and help them learn. They should be someone that students can look up to and have good knowledge of their subject area which they can pass onto their students. After all, the successful exchange of knowledge is what makes for a good teacher.
What should a teacher not do?
There are a few things that a teacher should not do. These include:

1) Talk down to their students.
2) Monopolize the conversation.
3) Fail to set goals or classroom rules.
4) Use their power in the classroom to bully or intimidate students.
5) Act or behave inappropriately.
Good Teaching Qualities Summary
I could easily write a whole essay on what makes a good teacher, as there are so many factors involved. People will also have different interpretations as to what makes for a good teacher and this can often come down to circumstances and individual experience. Here I've included what I believe to be some of the best teaching qualities and characteristics for teaching, so I hope you enjoyed the list.
Were there any teaching qualities not included in the list? If you can think of any other important qualities for teaching, or good qualities in a teacher you know, then let us know in the comments!