Narrative writing prompts, are they the savior you've been looking for!? If you're having trouble getting your students to write they could well be. They might even lead to a creative outpouring the likes of which you've never witnessed before!
Every teacher needs a trick up their sleeve to get their students writing, and narrative prompts form a great addition to a teacher's arsenal. They can be used to spark the imagination of any student and provide them with a base from which they can write short stories and express themselves.
But before we get into this and start looking at topics for narrative writing, we first need to understand exactly what it is.
What is narrative writing?
Narrative writing is, in essence, storytelling. It is about being able to express yourself creatively in the written word in order to tell an engaging story. It can be both fiction or nonfiction and provides the writer with the opportunity to showcase their writing skills. It's therefore a vitally important part of both English language learning and teaching.
Teaching students about it helps to foster creativity, improve their reading and enables them to acquire a better understanding of English. Furthermore, it can be an incredibly useful life skill for them.
Just think, when applying for that new job or to get into university how many times have you been asked to write a personal narrative about yourself, an accomplishment you are proud of, or a goal you are working towards? What about the storytelling you often see in some of the most successful adverts and sales copy? This is all narrative writing!
Consequently, it's no coincidence that it is widely examined in middle school and high school and also represents a key part of English exams for non-native English students, such as the IELTS and TOEFL exams.
TOEFL writing topics in particular place quite a heavy emphasis on narrative writing. Whatever level of English students you are teaching, it forms an important element of their language skills and acquisition. So, how can we encourage the development of it and get our students writing? This is where our narrative prompts come in!
What is a narrative writing prompt?
A narrative writing prompt is a specific topic or idea given to a writer to inspire them to create a story. This prompt usually includes a set of guidelines or instructions that help to develop elements of a story, such as the characters, plot, setting, and situation. In this sense, it is like an essay helper that encourages the writer to explore a particular theme or idea.
Narrative writing prompts can be both personal (non-fictional) and fictional and we'll take a look at a few examples here.
11 narrative writing prompts you can use in the classroom
Personal Narrative Writing Prompts
Arguably the most important form of writing from a practical, life point of view is the personal narrative. Personal narratives are where you are expected to write about yourself. You might have to do this in an exam, for a university application, or to answer questions for a potential employer.
The use of the personal narrative is very common and is something that many people do naturally without even thinking about it. After all, people love telling short stories about themselves. However, not everyone is an extrovert when it comes to writing and we do sometimes need some prompting.
So, here are some examples of personal narrative prompts:
Write about a time when you worked in a team to complete a project. Tell the story of the project, explain its purpose, the steps you took to complete it and how you felt after the project was done.
Write about a time when you achieved a lifelong goal. Explain the origins of the goal, why you set it and how you went about accomplishing it.
Give your account of a day where everything went wrong. In your narrative, write about the day, describe the events that took place and explain how you have learnt from the experience.
Write about a time when you overcame failure. Tell the story of what led up to the failure, explain how you felt at the time and describe how you overcame the situation.
Write about your strongest memory from a holiday. Focus on the event and the experience and provide details of the day and what led up to it.
Write about a past event that has shaped you as a person. In your account of the event, tell the story of what happened and explain how it helped make you the person you are today.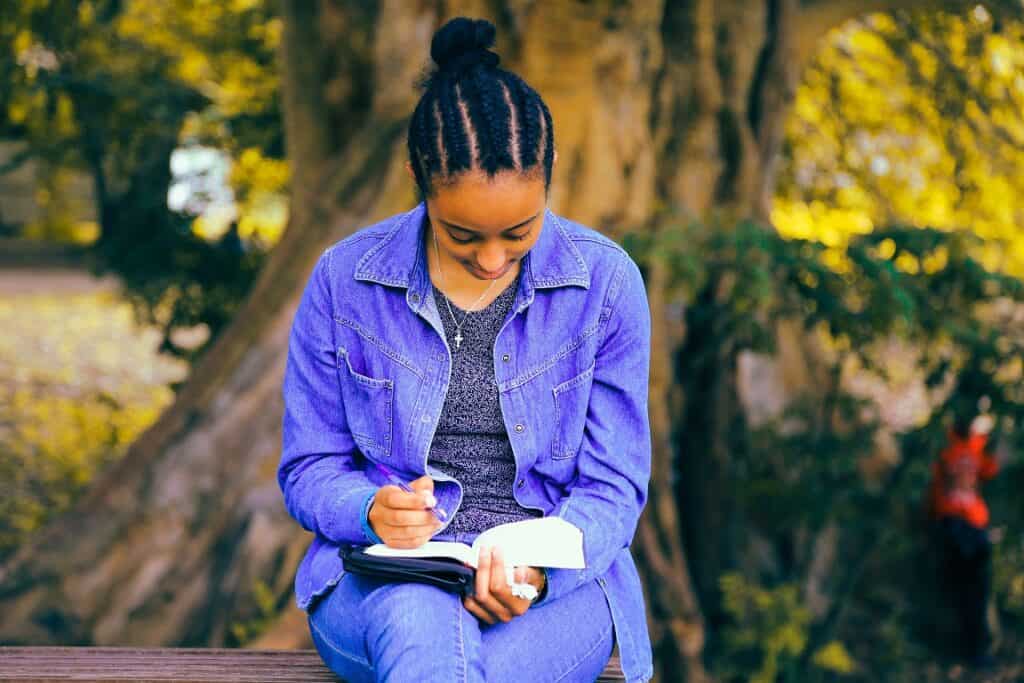 Fictional Narrative Writing Prompts
Fictional narrative writing prompts are perfect for getting the creative juices flowing in the classroom and form a great way for students to practice new vocabulary and learn how to structure sentences.
Although it might not have so much real world use, fictional narrative writing still plays a key role in developing the skill of storytelling, writing development and language acquisition.
With fictional narrative writing, you can really let you let your students' minds wander and unlock their imagination. It's up to you how you approach this. You can either set your students a specific structure to write around or just let their writing flow free! Personally, I think a balance of these two approaches is probably best. You also want to make sure that any target language learned in the lesson is used. In order to ensure this, you need to know how to write good prompts for your students. Here are a few that I like:
Pick your favorite Superhero and write a new story for them. Describe who they are, where they are and write a story about who they saved.
Imagine that you could pick one special power for yourself. What would it be and what would you do if you had that special power?
What would happen if animals could talk in the future? Would the world be any different? What do you think they would say? Write about how the world would be in future if animals could talk.
Imagine that you woke up one morning and you were a bird. Imagine what it would be like and tell a story of where you would fly to.
On your way home one day you found a time machine. The time machine only allowed you to travel back into the past and you had to choose a time to travel to. What time did you travel to and what was it like there?
Through these fictional narrative prompts you can elicit a whole range of grammar use and get students writing in the past, present and future tense, as well using conditionals. This is why they are such a great tool for the classroom.
Just remember, a prompt is just the start of a piece of writing. You'll still need to help your students during the writing process and teach them how to structure it and conclude. For that, these other ways to say in conclusion may come in handy!
Looking for more prompts?
We've only just scratched the surface here, and there are multitude of different narrative writing types and topics for you to get your teeth into. You can even create your own!
If you want get some more ideas, you can check out our list of 50 prompts for narrative writing.