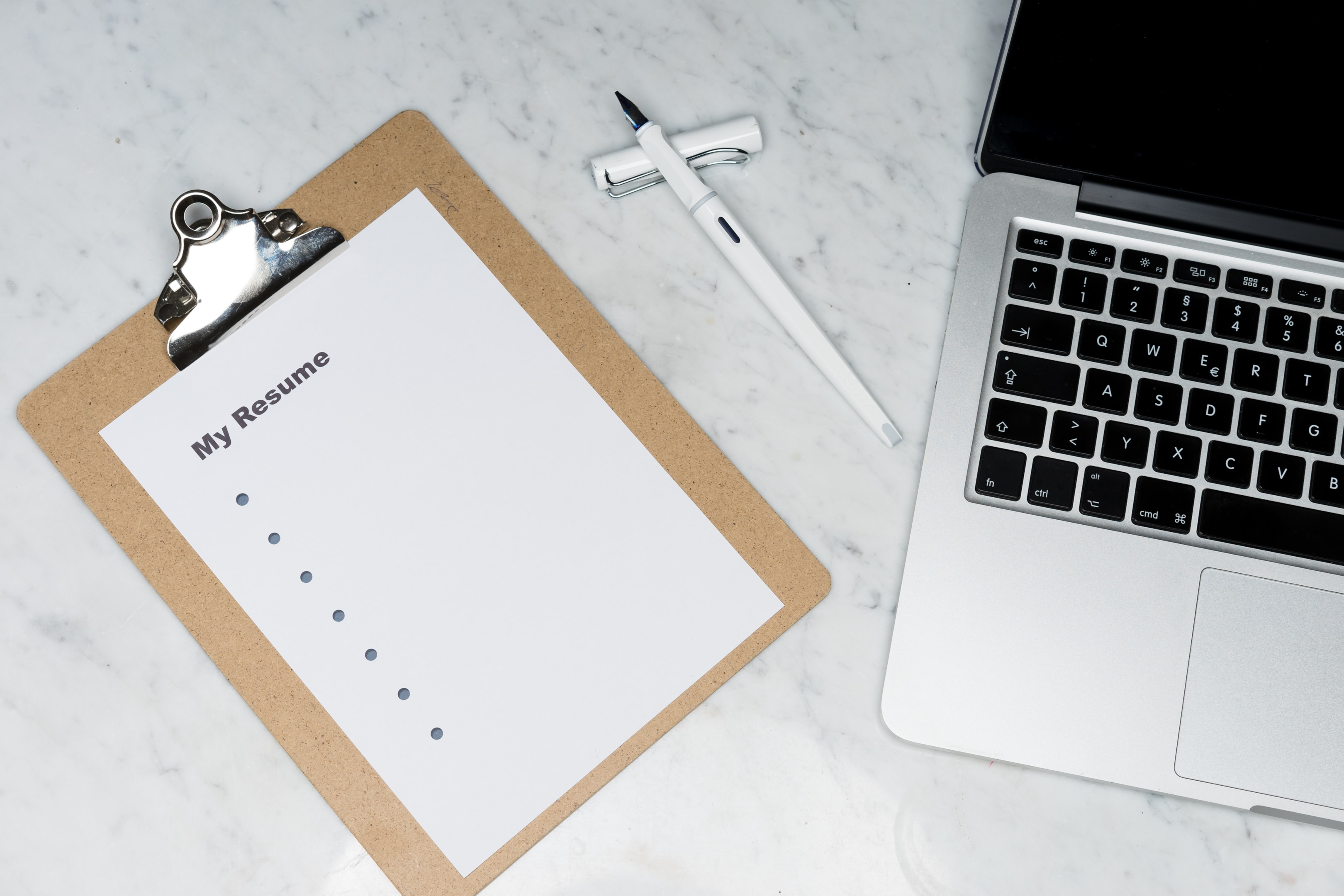 So, you've finally decided to take the plunge and start applying for that English language teaching job you always dreamed about! But, if you want to find a great job teaching English as a foreign language, you first need to craft a great TEFL CV.
While this is a very exciting endeavor, it can be quite intimidating. Just like with any job or career path, your CV will be what separates you from other candidates. You want to highlight your skills, experience, and education.
Writing a CV or resume is a skill. You need to know what to include and how to present it. In this article, we are going to give you a run down of what you need to do in order to create the best TEFL CV or TEFL resume. Let's get started.
Your TEFL CV
If you have made it to the point where you are writing your TEFL CV, then you should have completed your TEFL certification and be ready to take on job-hunting for the perfect English teaching position.
If you don't have a TEFL certification yet, before you go any further you should find and complete a TEFL course.
Most TEFL jobs require you to be TEFL certified and you're very unlikely to make a successful job application without one. Essentially, it wouldn't be a proper TEFL CV if it didn't include a TEFL certification.
You should think of your TEFL CV as your key to English teaching jobs. The quality of it will affect the amount of opportunity that you receive and having a TEFL certification is an integral part of that.
With the right CV or resume, you will be teaching English in no time.
But when should you use a resume and when should you use a CV?
TEFL Resume or TEFL CV?
Depending upon where you're applying for jobs it may be more appropriate to use a TEFL resume over a TEFL CV and vice versa. While a resume tends to be a very concise, one page document highlighting your skills, a CV can go into more detail and present a full history of your academic credentials. You can read more about resume vs CV here.
Let's take a look at when you should use each one to find a TEFL job.
When To Use a TEFL Resume
When writing your TEFL resume, it is always important to keep in mind who your audience is. Your audience determines the language you should use and what you should include your application.
If you are applying to TEFL companies based out of the United States, then you will most likely be asked to submit a resume rather than a CV. The information expected from a resume is pretty much the same as a CV.
However, a resume is expected to fit on one page. So you will have to be very concise with your description. You will have to determine which skills, professional experience or education is most relevant to the job you are applying for.
When To Use a TEFL CV
A curriculum vitae, known as a CV, is a more detailed version of a resume. It is typically two pages long, compared to the one page that is expected for resumes.
A CV really allows you to give a summary of all of your past experiences and achievements. You can add more details to each section to emphasize your skills, talent, and potential.
If you are looking for a TEFL job in Europe, the Middle East, Africa, or Asia, then you will most likely submit a TEFL CV rather than a TEFL resume. Employers expect personal information on your CV, which is typically not found on an American-style resume. This information includes your birthdate, nationality, and place of birth.
As a TEFL CV is more comprehensive, this is what we'll focus on here. It will then be up to you to trim this down if you ever need to create a more concise TEFL resume.
How to Write a TEFL CV
1.Language
Remember that you are writing an international TEFL CV, so you will need to keep in mind that there may be a language barrier for those who are reading it.
If you use too much technical jargon, then you may find your CV in the bin. You can emphasize your skills and come across as an impressive candidate without using language that is too technical or difficult.
Try to avoid abbreviations as well. For example, don't write "Mgr" on a resume when describing yourself as a "manager". These abbreviations are not globally recognized and may be mistaken for strange, foreign words.
2.Contact Details
This is the easiest section to write on your TEFL CV, but also one of the most important aspects. You will want to write your full name, nationality, and contact information. It is best to provide both an email address and a phone number where you can be reached. If you've got your own teacher website you may also want to include your link here to showcase yourself.
Note: If you are writing a resume for a Canadian or American based company, then you may not have to write as much personal information as you you do on your CV for other countries.
There are particular privacy laws that protect this kind of information in the U.S. and Canada. However, employers outside of these countries will expect this information and will use it during their hiring decision.
3.Photo
For most CVs and resumes, photos should be avoided. However, TEFL CVs can be boosted by a photo. A nice photo that shows your smile and professionalism can demonstrate that you would make a friendly and encouraging English teacher.
4.Background/ Objective
This can be the most difficult feature of your TEFL CV or resume to write. You will need to write a short summary (think 3-5 short sentences) about yourself and your professional goals.
You want to make sure that you are able to make yourself stand out with this quick summary. Your summary should quickly express who you are, what you do, and what your career goal is.
It can be helpful to use resources when crafting this section. Look up CV examples or even look at LinkedIn to find bios from teachers with TEFL positions. This section often serves as an "attention grabber", so try your best to sell yourself here.
5.Education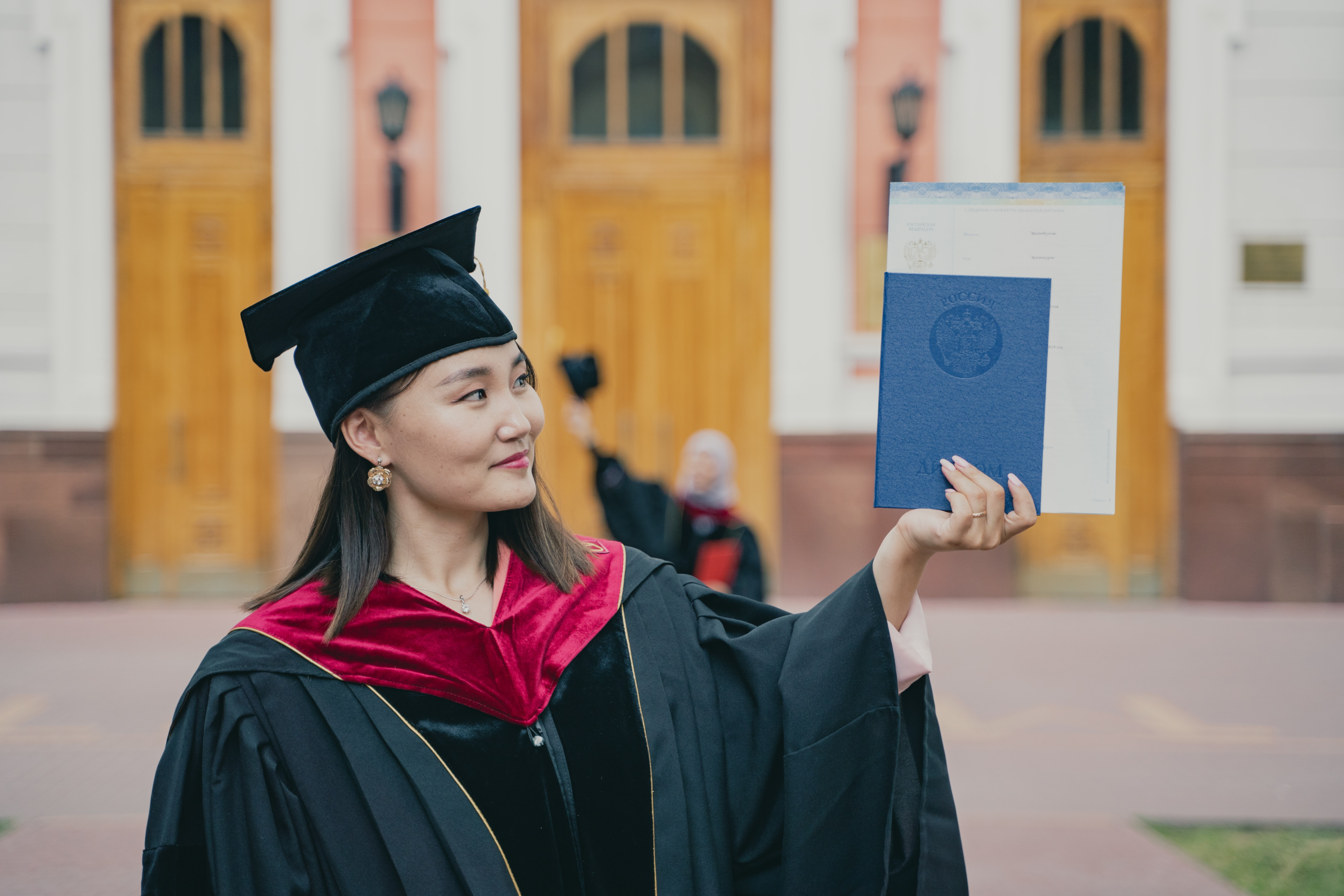 In the education section, you will list your education history. If you have both graduate and undergraduate experience, then it is best to leave out your high school information in order to leave space to discuss your more advanced educational experiences.
However, if you do not have any graduate school experience, then writing both your undergraduate and high school information is wise.
You will want to summarize the main points of your coursework in this section. Try to make the information about your education relevant to TEFL. So even if you have an engineering degree, try to discusses the coursework that is relevant to teaching.
Did you do a lot of public speaking in your undergraduate years? List this in your education section to show that you have experience with teaching, even if it is not in the traditional sense.
6.Employment History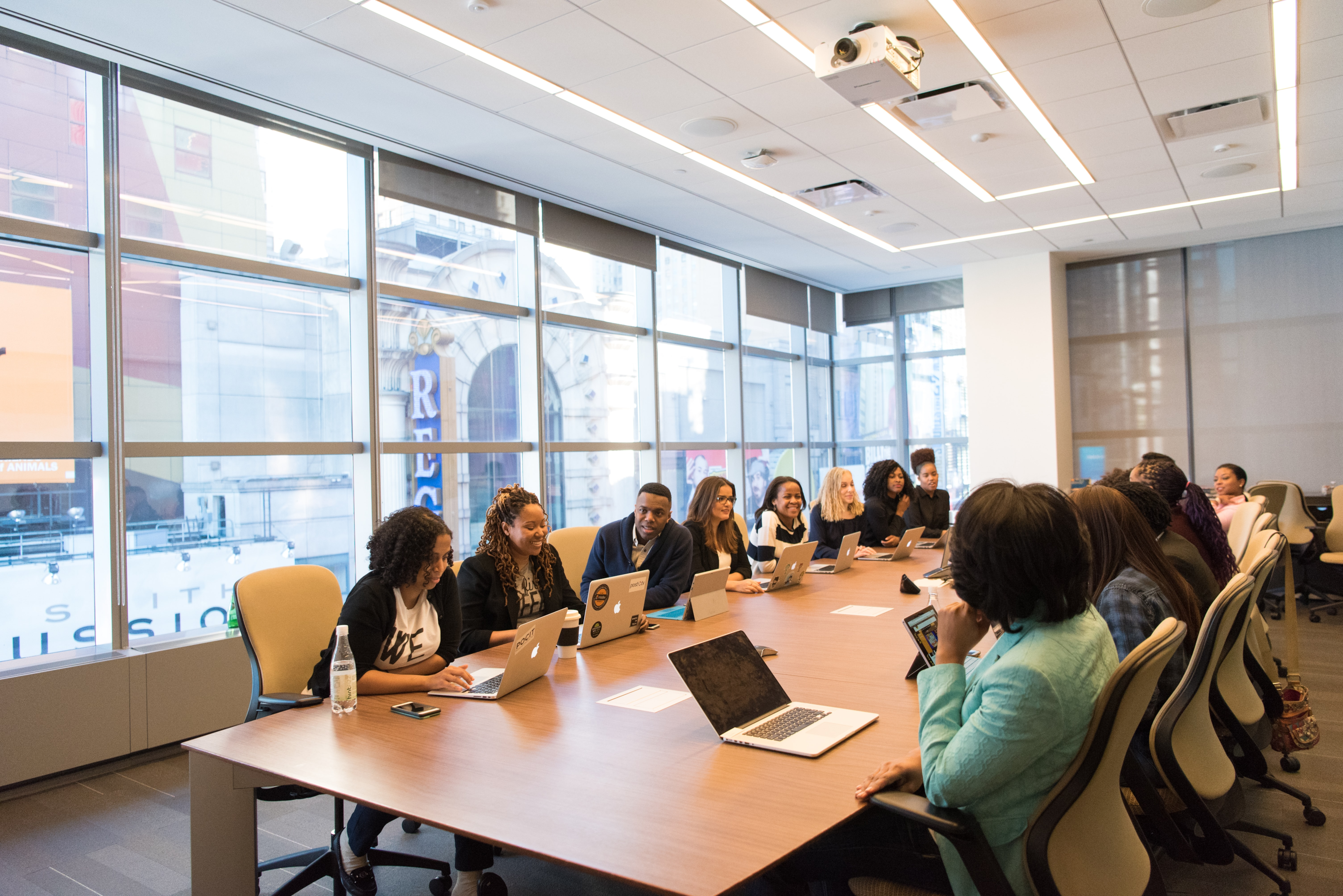 In this section you will list out your employment history. Do you have any existing teaching experience? This is where you will show your professional experience. Even if you were not an EFL or ESL teacher previously, you still have the opportunity to demonstrate that your other work experience had similar skills and job expectations as teaching English.
You will want to list these jobs in chronological order, so write your most recent job first and then about two other past jobs underneath the most recent.
If you've had a TEFL job before, then this will be an additional boost to your resume, but do not stress if you have not. There are many other experiences that demonstrate your capabilities to be an excellent teacher. Plus you can find opportunities to teach English online with no experience.
If you have had any jobs abroad or, even worked with international coworkers, then these are relevant experiences that you can discuss. Describe the role that language played in these experiences and you may impress your new employer.
7.Skills and Relevant Information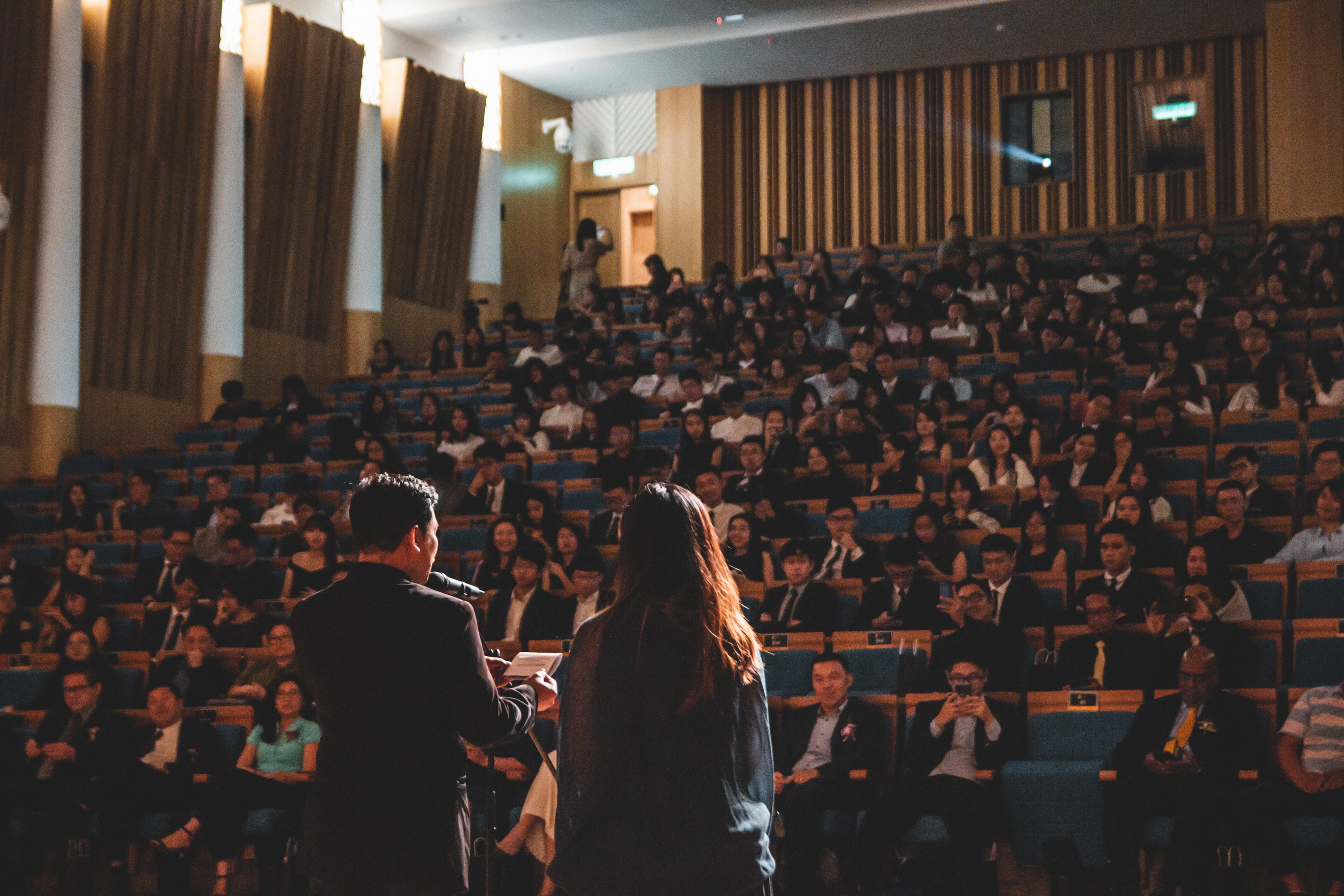 This is the section where you can proudly add that you have your TEFL certificate. You want to describe the skills that make you a strong candidate around the world.
A TEFL certificate will open a lot of job opportunities for you, so really draw on the knowledge you learned during the TEFL course.
Some of the skills that you may have gained in jobs unrelated to teaching English might not be transferable to an ESL teaching position. You should therefore make sure that you are only writing about relevant skills that are applicable to teaching English.
Communication skills are always a bonus in this section. Any job, internship or freelance work experience where you can demonstrate this should be included. And if you've completed a TEFL internship, definitely include it!
Any form of teaching experience will look great on your resume, so whether you had a tutoring job, a short-term camp counselor job or an assistant teaching position, it is always worth adding these to your experiences. Just make sure to highlight the skills that you developed during these jobs.
It is also great to share any information about studying or working abroad in this section. Even if you were not an ESL teacher, any experience you have with living abroad can strengthen you as a candidate.
Living abroad teaches you how to adapt, learn new cultures, and communicate with others. This knowledge can make you a great future ESL teacher.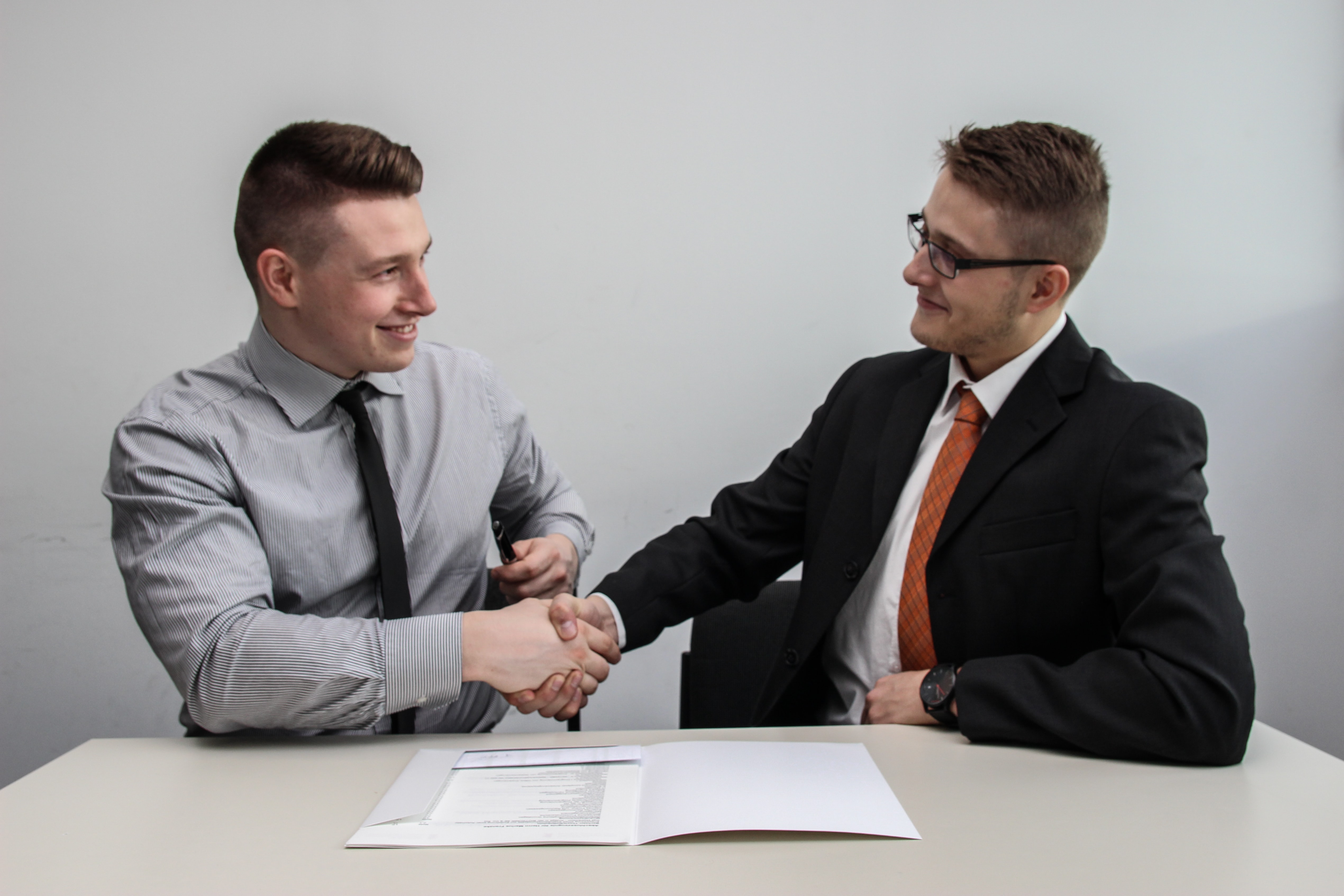 8.References
You will want to add 2-3 references to this section. Even if have zero teaching experience, you will still want your previous employers to serve as references. Former university professors, mentors, or TEFL certification instructors can be great for this.
If you studied abroad, then those professors or host families can also serve as helpful referees. Especially if you acted as a teacher, formally or informally, while there. These references can prove that you are able to convert your Native English skills into ESL teaching opportunities.
If you don't want to provide information on your references, then simply write, "References available upon request".
Always ask your references for permission before adding them to your TEFL CV.
9.Review, Review, Review!
One of the biggest mistakes that people make when finalizing their CV is not giving their hard work a thorough review. It would be terrible to miss out on a job because your CV or resume contains grammatical errors or reverse chronological order.
TEFL teachers are in high demand, but that does not mean that employers want to hire an English language teacher who makes grammatical errors or does not understand how to simplify their English.
It is best to have another person review your CV as well. Sometimes a new eye will catch mistakes that you didn't realize were there. A second opinion can also help shape up any possible errors or even assist with re-wording any sections. Businesses like StudyCrumb can also help with this.
And remember, if you have any form of prior teaching experience, then try to emphasize those skills and experience. Even if you are fresh out of university, you should still try to highlight any experience you had working with children, managing groups of people or public speaking.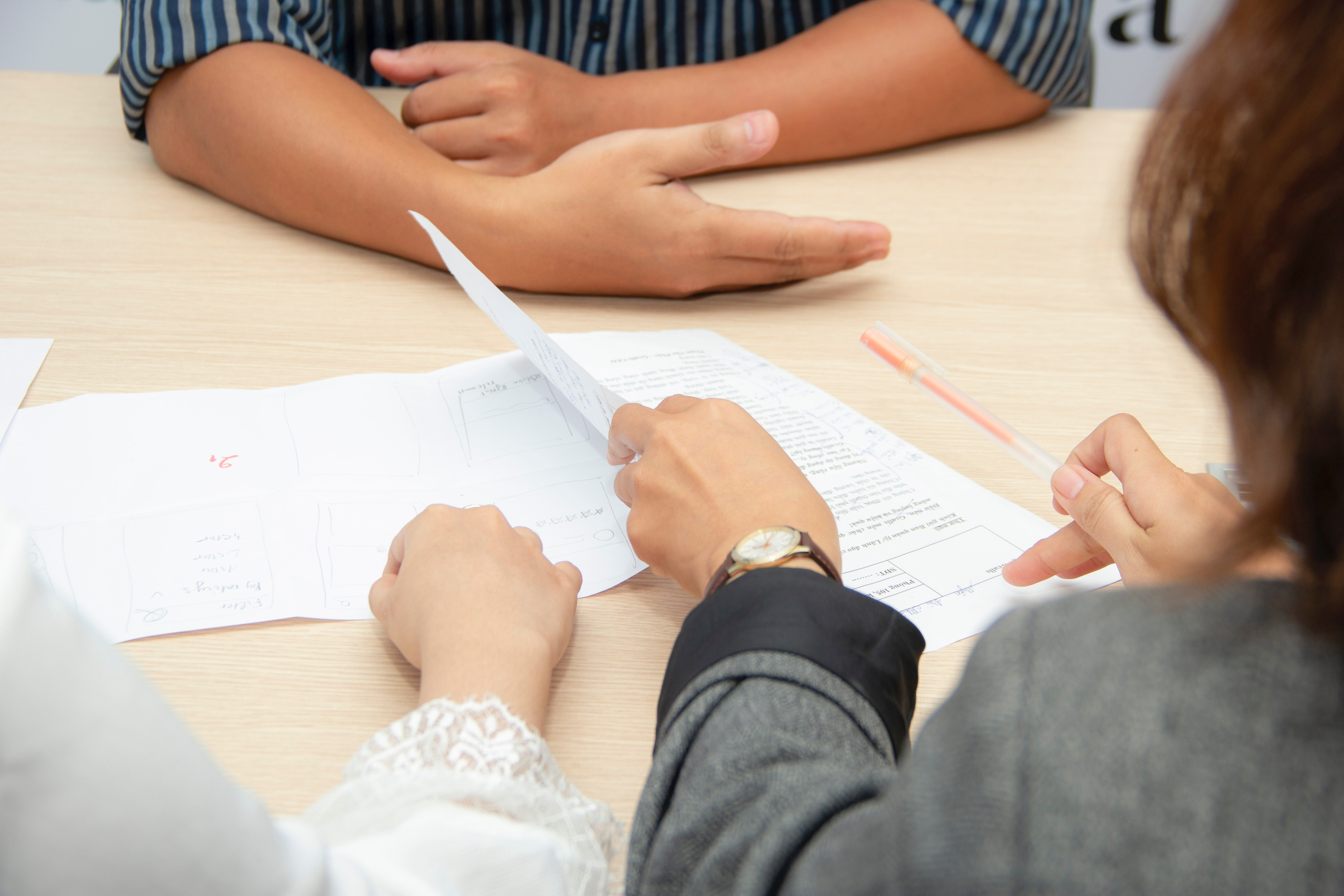 Theory Into Practice
So, we have told you the basic requirements for writing an effective TEFL CV, but what do those requirements look like on paper?
Rules of Design
The way you choose to present information on your CV is determined by your own personal preferences. Do you think a photo would be a nice touch? Add it! Do you want your resume to have a simple design? Choose to write yours with a simple style!
As long as you don't include any distracting elements, you can tailor your CV or resume to reflect your personality. Some employers even like it when there is a splash of color! Try to avoid flashy colors, but a splash of neutral or cool colors can be a good thing. You can find many examples of creative resume templates to help you get started.
Below you will find examples that can serve as a visual representation of what your final resume should look like.
You will see that we are providing examples that look quite different from each other. While they may have similar information, each resume demonstrates a different way to display this information.
If you want some assistance with putting together your own CV, go here for CV help.
TEFL CV examples
Here are some examples of effective TEFL CVs and TEFL resumes. You can see that there are many ways you could design yours.
TEFL CV Example #1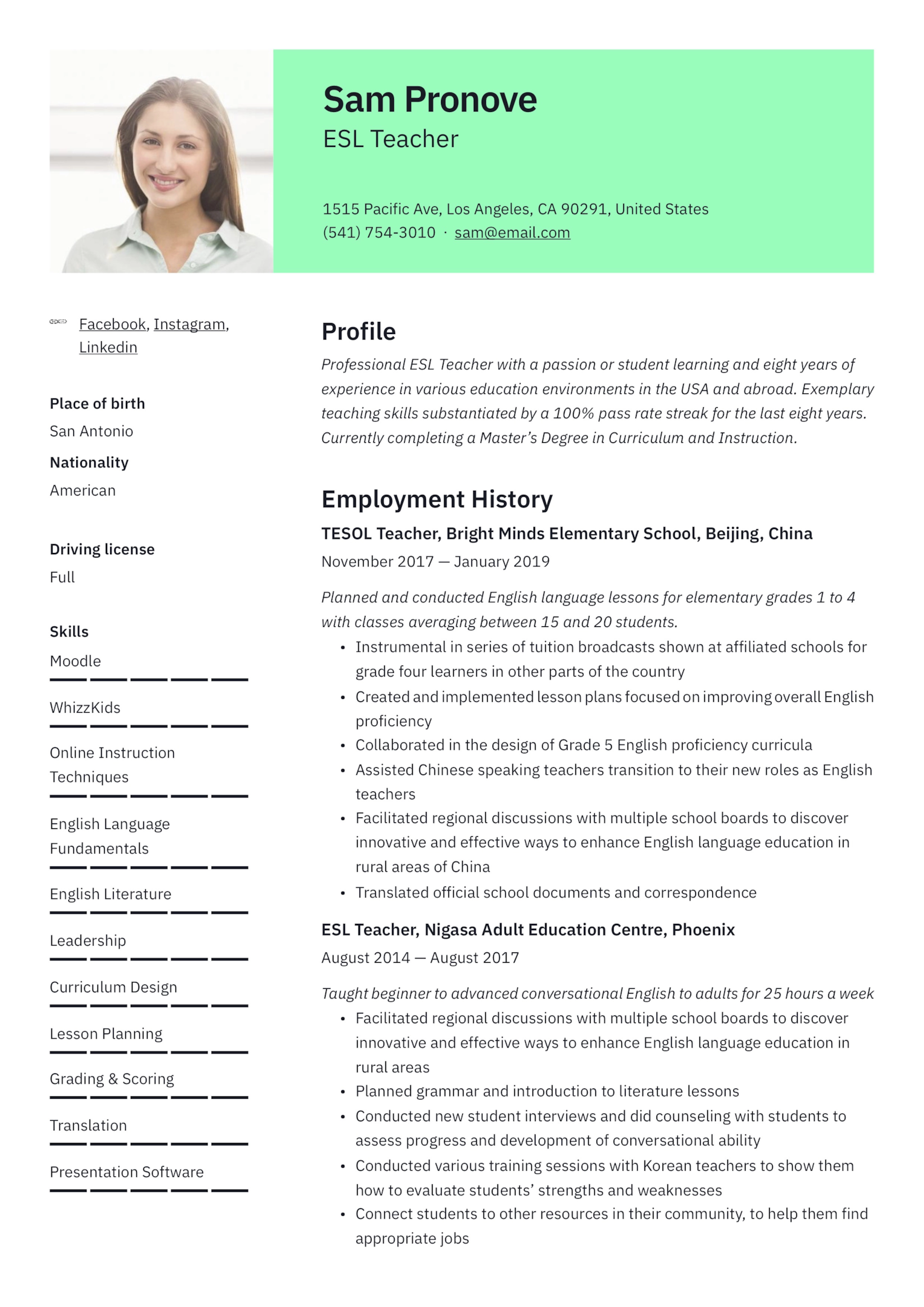 TEFL CV Example #2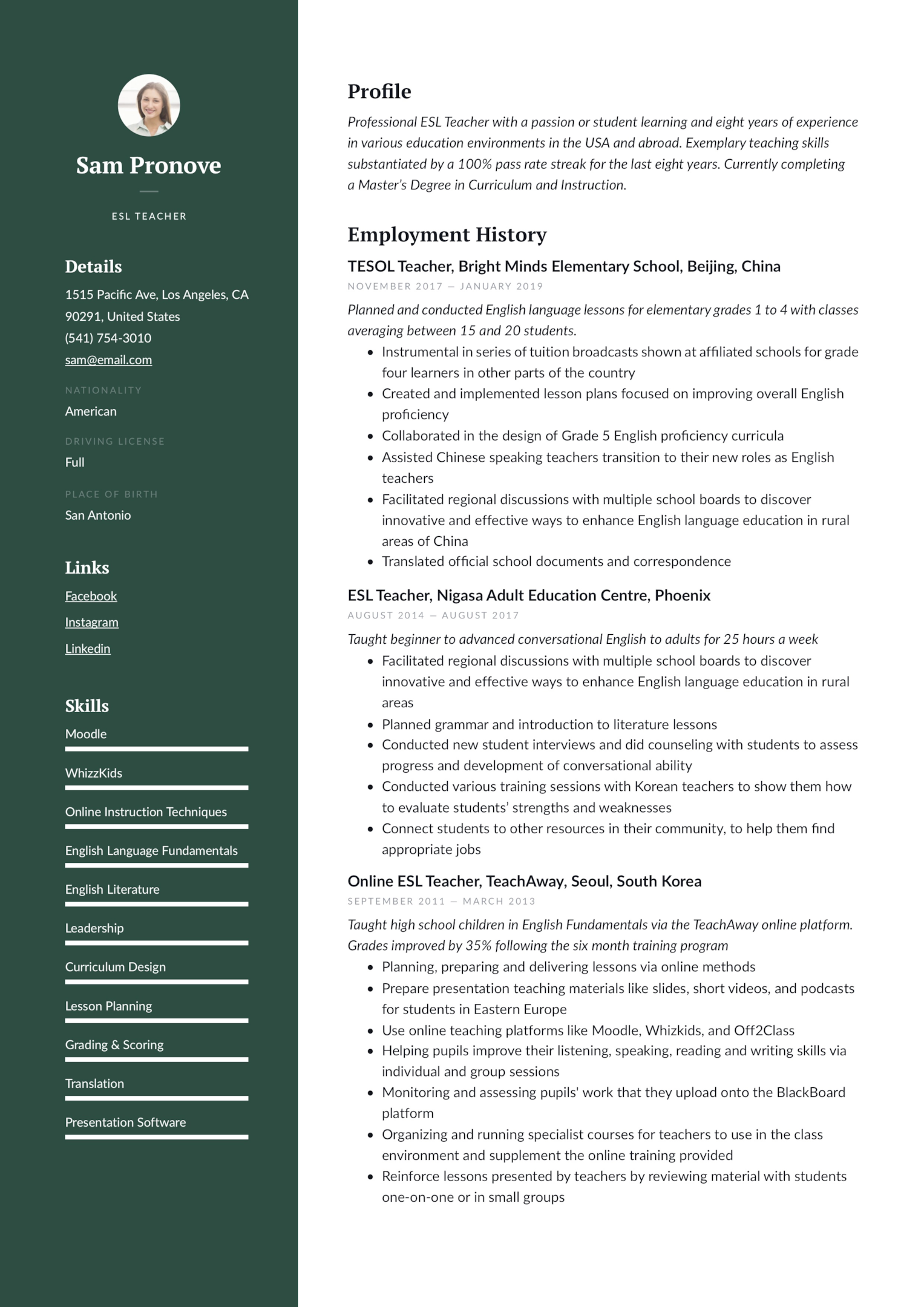 TEFL CV Example #3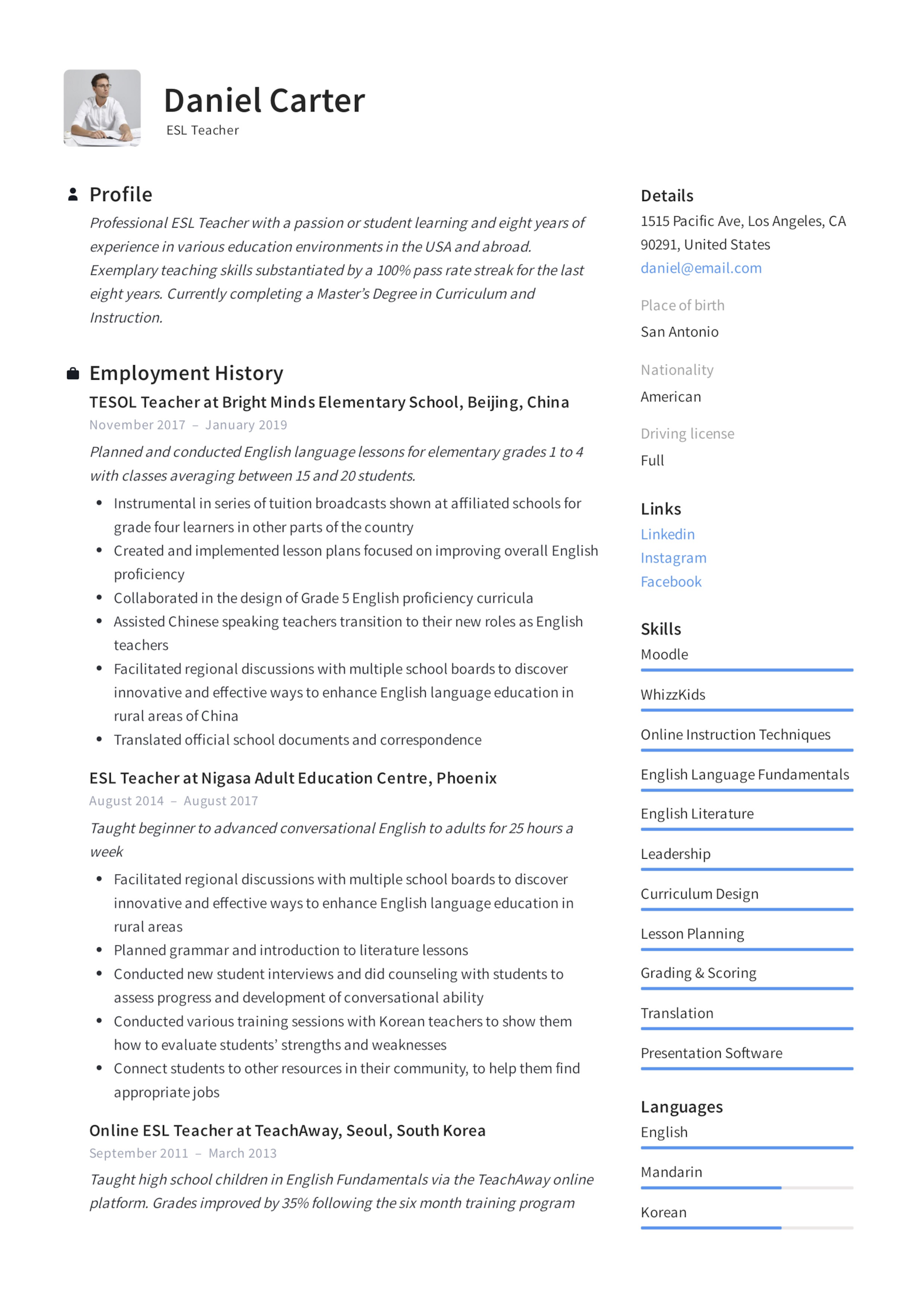 TEFL CV Example #4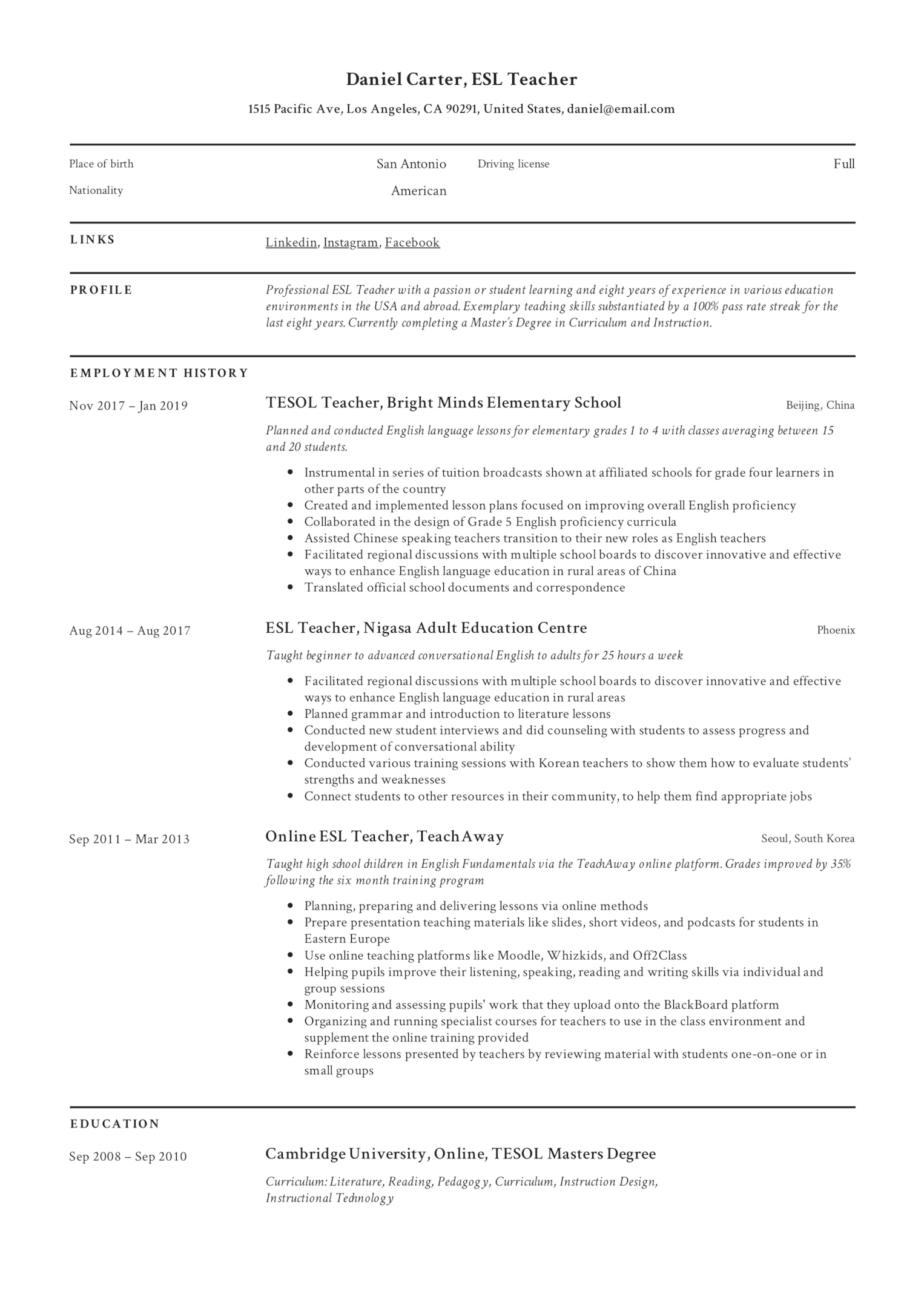 TEFL CV Example #5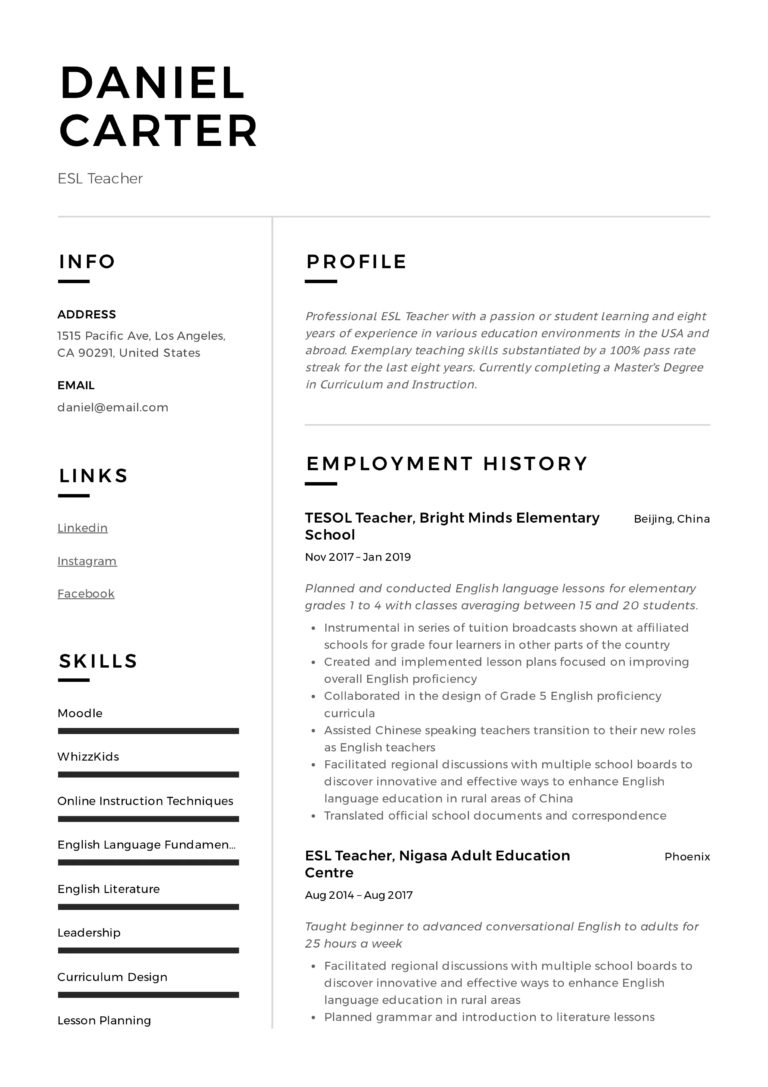 TEFL CV Example #6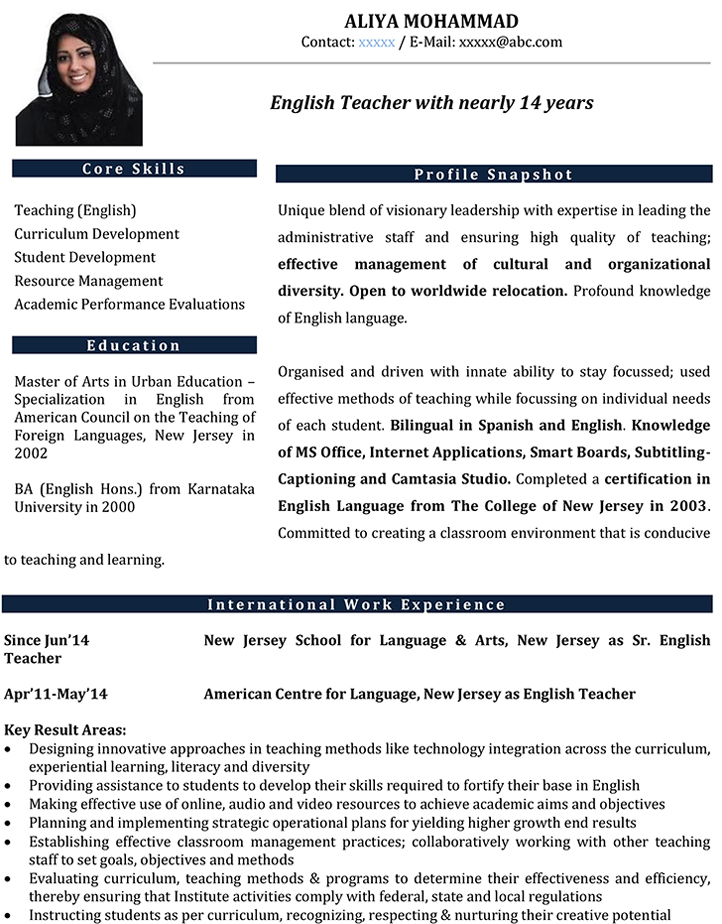 Updating Your TEFL CV
This is the last important tip for your CV. You may have sent your CV or resume to one or two companies already, but since sending then, you have volunteered as an ESL teacher at your local community center. Add this to your resume before sending it anywhere else!
If you don't have a ton of qualifications, then you may need to "beef" up your CV/resume before you land an interview or job offer. If you gain any other certifications or attend any workshops, then add these to your education or relevant information section.
Finally, if you've already had a TEFL job and are preparing to move on, don't forget to update your CV with your current experience.
Best of luck with your new endeavors and remember that your TEFL CV can land you your dream job. So, take your time and sell yourself!