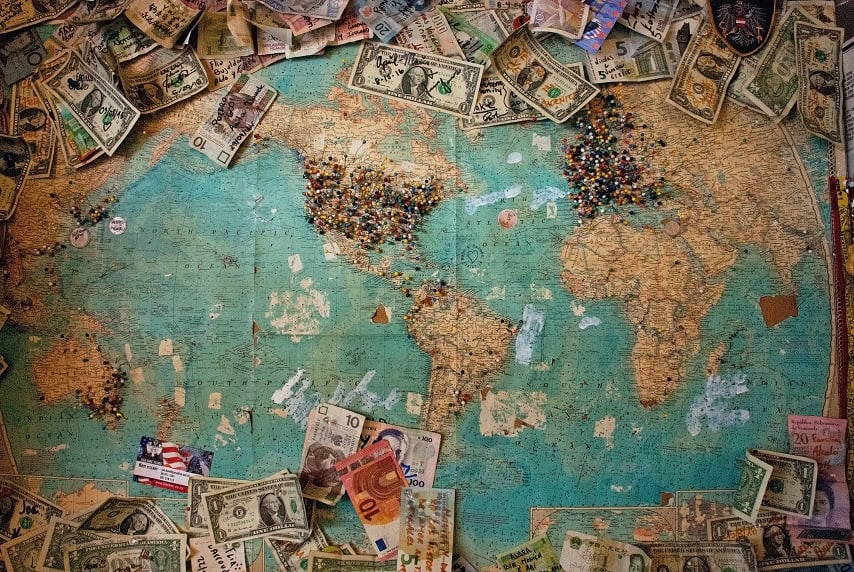 Teaching abroad is an amazing experience and one that you definitely shouldn't miss out on! However, before you embark on this incredible journey, it's crucial to ensure that your financial matters are well-organized and planned for. Managing your finances effectively while teaching abroad can greatly enhance your experience, provide peace of mind, and allow you to make the most of your time in a new country.
To help you successfully navigate your time away, we have compiled seven essential financial planning tips to help you learn how to manage your finances for teaching abroad.
Whether you're a seasoned traveler or venturing abroad for the first time, these tips will assist you in making informed decisions, maximizing your savings, and achieving your financial goals.
From budgeting and banking to taxes and saving, we'll cover a range of topics that will set you up for financial success during your time as an international educator. So let's dive in and discover how to make the most of your financial resources while teaching abroad!
7 Financial Planning Tips For Teaching Abroad
For many qualified teachers, students and avid travelers alike, enrolling in a foreign teaching program can be a great way opportunity. You get to experience new cultures, learn a new language, and hone your teaching skills. You also get to learn about managing your finances abroad!
Teaching abroad is a big commitment and as such should be subject to careful planning. This includes your personal finances. To ensure that you're in the right frame of mind to enjoy the experience it's essential that you dedicate your time to researching and planning every aspect of your trip from accommodation to managing your money abroad. 
To help you get started, here are seven financial planning tips for teaching abroad.
1. Save money before you travel
Saving money before teaching abroad is crucial for several reasons. Firstly, when you arrive in a new country, there will be various initial expenses that you need to cover. These may include accommodation deposits, transportation costs, setting up utilities, and purchasing necessary items to make your new place feel like home. By having savings set aside, you can comfortably handle these upfront expenses without putting yourself in a financially stressful situation. It allows you to start your teaching journey with peace of mind, knowing that you have the necessary funds to settle in smoothly.
Secondly, there is often a transition period when you first start teaching abroad. It may take a few weeks or even months before you receive your first paycheck. During this time, having savings becomes even more important. It allows you to cover your daily living expenses, such as rent, groceries, transportation, and other necessities, without relying solely on your future income.
Savings can also act as a financial safety net, leaving you prepared for any emergencies and unforeseen circumstances, such as medical expenses or urgent travel.
Let's not forget that aside from emergencies, teaching abroad offers a unique opportunity to explore and travel. Saving money beforehand allows you to allocate funds specifically for travel purposes.
Lastly, saving money before teaching abroad also contributes to your future plans and goals. This applies whether you have aspirations to pursue further education, invest in a property, start a business, or simply build a strong financial foundation for yourself.
2. Research the local economy 
It's easy to get distracted by the prospect of living abroad in a new and exciting country, especially if you're there to follow your passion. However, as with any professional pursuit, it's only really possible to focus on the finer details of the job if you know you'll have the financial support to live comfortably. It's therefore wise to carefully plan your finances before committing to any teaching programs.
Spend some time researching which countries pay the highest teaching salaries and get an idea of the cost of living in each country. This will help give you an understanding of how far your money will go and how local people typically spend their money. Look into how much entertainment, meals, grocery items, and personal care products cost. You may find that they cost far more, or far less than you're used to, in your target country. Planning for these discrepancies in advance will help with budgeting during your time teaching abroad. Often your realistic purchasing power will be determined by a few differences and quirks in the local economy. 
3. Understand the currency exchange rate   
For inexperienced travelers, it can be difficult to work out how foreign currencies realistically compare to the money they'd expect to earn at home. Search for exchange rates and average salaries in your target country to get a vague idea of how far your finances will stretch. X-Rates has a good currency calculator and a rates table.
4. Get your banking in order
Finding the best bank for your time abroad requires thorough research and consideration. Start by researching the local banking landscape and understanding the major banks in the country where you'll be teaching. Consider international banks that cater to expatriates and offer services like multi-currency accounts and international money transfers.
Evaluate bank account features and fees, looking for low maintenance fees, reasonable ATM withdrawal fees, and competitive exchange rates. Consider the bank's accessibility, convenience, and availability of online banking services. You can seek recommendations from fellow teachers or expatriates with experience in the country if you're unsure.
It's also worth reaching out to your school or employer for guidance or preferred banking relationships. They can help familiarize you with local banking regulations and requirements for account opening as a foreigner.
If you want to send money abroad or receive payments from students in your own currency, services such as PayPal and Wise can be really helpful for this.
5. Check if you're eligible for funding 
Many people will choose to pursue teaching abroad as a way to broaden their horizons and develop new skills. But, it's important to remember that in many countries foreign teaching assistants and tutors are in high demand. This means there may be several scholarships available to help with your funding. 
Just as schools and colleges can apply for grant funding to pay for new technologies, school security solutions, and training programs, independent teachers can often secure funding for teaching abroad if they meet an awarding body's specific requirements. For example:
Fund for Teachers grants can be used to finance summer fellowships.
Fulbright grants offer support for teaching English abroad. 
It's worth checking government and charity websites for lists of available grants. You should also sign up to mailing lists offering updates for new grant opportunities. Just make sure you don't miss out on any relevant scholarships! Factoring this into your financial plans could make teaching abroad more viable.  
6. Consider how your pay will be taxed 
If you're planning on teaching abroad for an extended period of time, you may find yourself needing to pay taxes both at home and in your current country of residence. US citizens are still expected to pay personal income tax even if they're living and working abroad. This means you will need to factor these costs into your budgeting plans alongside any expected local taxes accrued whilst teaching abroad. 
There are some tax deductions that apply to foreign-earned income that can reduce some of these costs, though it's wise to consult with a certified tax accountant to learn whether you qualify for relief. In addition, different countries will often have different tax periods, so you may need to file taxes twice a year. 
Another important consideration when teaching abroad is how your pay will be taxed if you intend to send some money back home. Typically, converting your money using traditional banks will result in additional fees and high exchange rates, so it's usually worth finding a specialist foreign exchange service. 
7. Supplement your income with extra jobs 
Even the best-laid plans can go awry. In other words, sometimes no matter how meticulously you've planned your spending before teaching abroad some unexpected expenses can appear. A reliable way to build some form of financial buffer and ensure your personal finances don't take too much of a hit is to pick up some additional work outside of your primary teaching position. There are a number of great jobs for digital nomads that allow you to do this.
If you're hesitant to work in a non-teaching role, it may be a good idea to find work as a private tutor. It's generally quite easy to find students looking for private English classes if you're teaching abroad in a non-English speaking country, and as a fluent English speaker your services should be in high demand. 
Finances planned and ready to teach?
As you prepare for your exciting journey of teaching abroad, it's essential to have your finances in order. From saving money before departure to managing your budget, understanding tax obligations, and finding the best banking options, I hope these tips empower you to make informed decisions and optimize your financial resources.
Remember, financial planning is not only about managing your immediate needs but also about setting the foundation for a successful and fulfilling teaching experience. So, embrace these tips, take control of your finances, and make the most of your time as an international educator.
Cheers to a financially savvy and rewarding teaching abroad adventure!