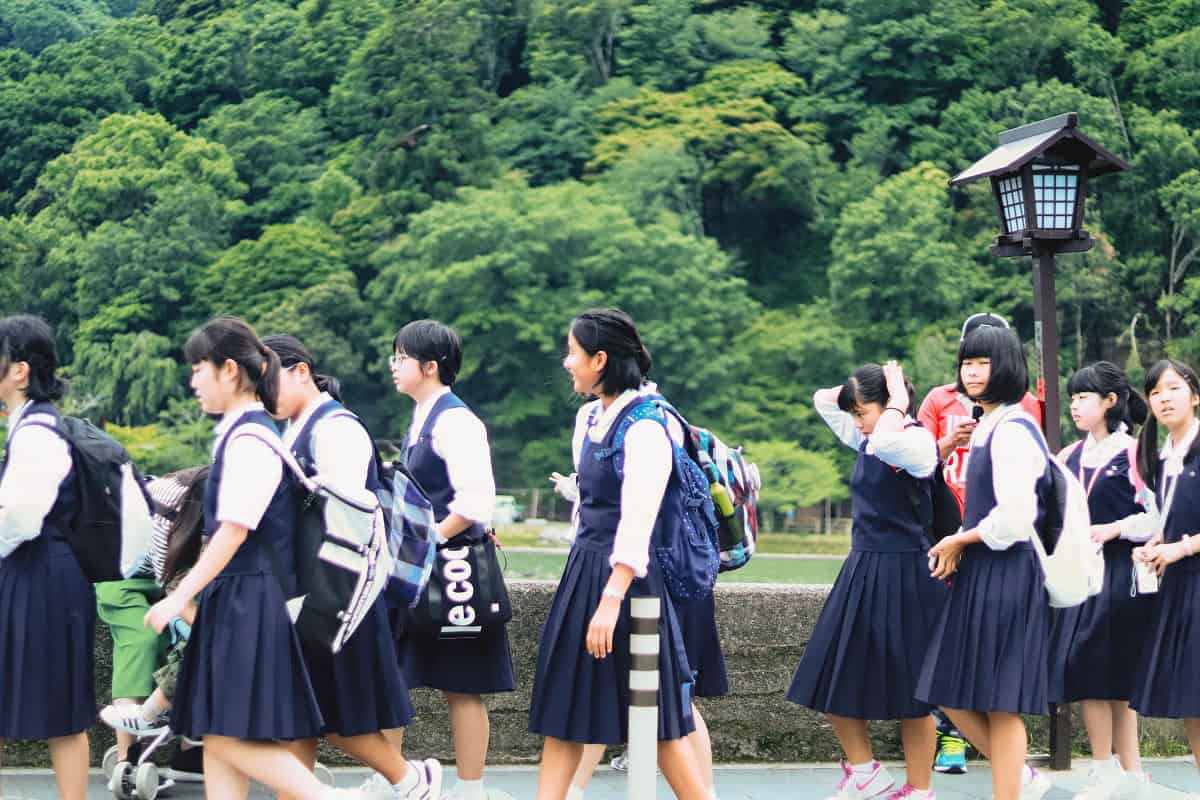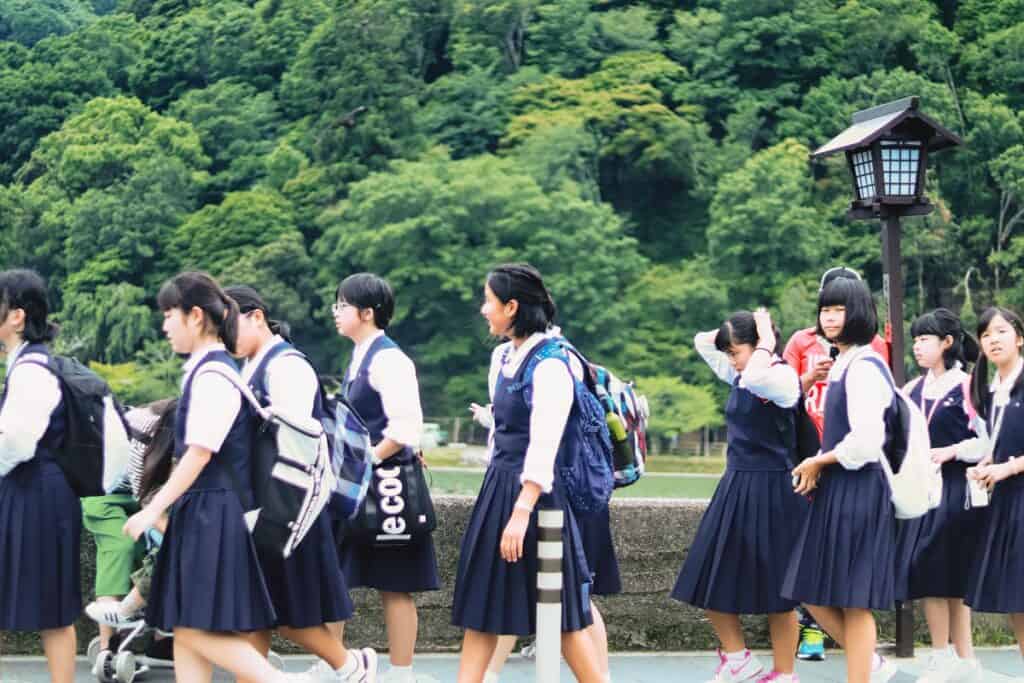 Over the last few years in the rapidly evolving landscape of online education, English teachers have gained unprecedented opportunities to connect with students from around the globe, with Asia being one of the prominent markets. This article presents a comprehensive list of 16 websites where you can teach English online to Japanese students.
The Best Companies for Teaching English to Japanese Students Online
If you are looking to teach English online to Japanese students, there are many websites that will pay you to do this. You just need to hold the right qualifications.
Have you recently earned your TEFL certification? Have you got English teaching experience? Great! Then you are on your way to becoming the best English teacher possible for online students in Japan.
So, whether you are looking to work from home, gain teaching experience, or just make extra money on the side, here is a comprehensive list of websites where you can teach English to Japanese students online.
1. CENA English
CENA English is a great site for native English speakers looking for a consistent schedule teaching English online to Japanese students.
This site does have more requirements than other websites, but once you establish yourself as a teacher then you'll have a pretty solid lineup of students and weekly lessons.
Unlike many of its competing platforms, CENA English does not encourage flexible schedules. The company expects its teachers to create a schedule for their students and stick to it. If you have a change in your schedule, then you will need to let your students know as soon as possible. Punctuality and consideration are two major aspects of Japanese culture, and CENA English upholds these standards for its teachers.
They also expect teachers to be able to teach at least a minimum of 20 hours per week, so this role is suited for someone looking for more of a time commitment.
Our Rating: 9/10
Requirements: Bachelor's degree, TEFL certificate, previous teaching experience
Rates: $22 per hour
2. One Coin English
One Coin English is great for those already living in Japan and looking to teach English online to Japanese students. This is because you will need to have a Japanese bank account to receive payment.
However, it is not required for you to be able to speak Japanese and you will mainly teach English online through materials provided by the school and through English conversations. You'll be expected to work a minimum of 15 hours per week.
One Coin English is a great company, but they don't offer visa sponsorship to their teachers. So, you will need to look at other options if you are not already an English teacher in Japan.
Our Rating: 7/10
Requirements: must be able to work in Japan, be at least 20 years old
Payment: $10-$15 hourly
3. Cafetalk
Cafetalk is a great website for online teaching. Rather than simply focusing on language acquisition, this website offers classes to students for all kinds of skills. You can even teach Japanese if you are an English and Japanese speaker.
Teachers must specify which course they are qualified to teach during the application process. The system will then set you up with students to teach one-on-one lessons.
This is a great site if you are looking to make extra income with low commitment. With a minimum of only 2 hours per week, you can customize your online teaching presence.
Our Rating: 10/10
Requirements: Bachelor's degree, stable internet connection
Rates: $8-$25 Hourly
4. Best Teacher
Best Teacher is perfect for someone who doesn't have the time to commit to virtual face-to-face tutor sessions. Their website connects you with Japanese students who send you written material for you to edit via Skype.
As they don't require native English speakers, Best Teacher is well suited to those who are hoping to teach English online, but are not from a predominantly English-speaking country. However, the hourly rate isn't the greatest.
Our Rating: 7/10
Requirements: TEFL certificate (Non-native speakers can apply)
Rates: $5 to $6 hourly
5. OKpanda
OKpanda allows tutors to teach Business English online to Japanese students. Using their own application, they connect Native English speakers to Japanese and Korean students.
OKpanda is one of the only services that offers courses to students from both Japan and Korea. This is a unique opportunity for its teachers and allows teachers to work with students from different cultural backgrounds.
Working with students globally is a great addition to your TEFL resume and will help you stand out as a future online educator if you ever want to expand your teaching portfolio.
Teachers truly get an interesting teaching experience with OKpanda, as the application offers unique services, such as the option for teachers to upload voice memos of word pronunciations for their non-native English-speaking students.
OKpanda requires a minimum amount of 10 teaching hours per week, which is a perfect middle ground for a teacher who does not have the time to commit to 15-20 hours per week. Plus it has a great name!
Our Rating: 9/10
Requirements: Native English speakers, stable internet connection
Rates: $5 to $15 per hour based on previous experience
6. S-Lessons
S-Lessons is a fantastic place to teach online because of its pre-made curriculum. The provided curriculum allows you to build your confidence as an online English as a second language teacher and cut down on that all-important lesson preparation time.
However, you will not only be expected to teach lessons according to the curriculum. You can also teach a course in which you create your own teaching materials under their "leave it to the teacher" course.
This website is unique because the company does not set the cost of your lessons. You will be allowed to set the cost and you pay S-Lessons a 30% commission of the money you receive.
Our Rating: 10/10
Requirements: 1 year of previous teaching experience
Rates: Set your own rate, $10 per hour +
7. English Hunt
English Hunt has two different programs to teach English online. If you don't have any qualifications to teach English online, then you can choose to teach English over the phone.
If you have a Bachelor's degree and TEFL certificate, then you will be allowed to teach lessons via video communication.
Classes are offered seasonally, so the number of hours per week can vary based on when they are offering classes.
Our Rating: 8/10
Requirements: None for phone lessons, Bachelor's degree, and TEFL certificate for video lessons
Rates: $14.50 per hour
8. Eigox
Eigox is a Japanese-based online tutoring system that allows native English speakers from around the world to teach English online to Japanese students.
You need to have a TEFL certificate, but you will be allowed to make your own curriculum and course content.
You will get the most out of this site by earning positive reviews, so it is important to keep this in mind when creating lessons. Lower rates of pay are offered to Filipino tutors, while native and Japanese bilingual tutors can expect to earn more.
Our Rating: 7/10
Requirements: TEFL course Certificate preferred
Rates: $3-$12 Per Hour (Determined by reviews)
9. Native Camp
Native Camp is a hugely popular platform for teaching English online to Japanese students.
Many Japanese students sign up to take lessons from teachers from Native Camp. The popularity does not just come from good marketing either, both students and teachers have found success on Native Camp.
The requirements to teach English online on Native Camp are unique when compared to similar websites. Rather than needing a Bachelor's degree or a certificate, you must simply be proficient in English.
So, if you are not from one of the major English-speaking countries, then Native Camp may be a great place for you to start teaching English online!
Also, if you are a member of Native Camp, then you can get a discount when using the OKpanda application. That's a win-win!
Our Rating: 9/10
Requirements: English proficiency
Payments: $3-$18 Per hour
10. Eigoru Online School
Eigoru Online School provides lessons to a large demographic of students. You could have Japanese students who are toddlers or students who are grandparents to toddlers.
They seek teachers who are Native English speakers (English speakers from the Philippines are included). They offer part-time and full-time options, so your hours per week are truly your decision.
Since the age limit for Japanese learners on this platform is up to 80 years old, your communication skills need to be sharp and make up for any challenges that your students can face with online learning.
Our Rating: 7/10
Requirements: TEFL Certification
Rates: $3-$10 an hour
11. Eigo Power
Do you have more experience working with children rather than teenagers and adults? If you answered yes, then Eigo Power could be a great place for you.
They seek English teachers with at least one year of prior experience who wants to teach children fundamental English language skills.
The schedule is flexible, so they will work with you to create a schedule that fits your lifestyle. Plus they provide you with resources and materials to create lessons that will meet your students' needs, which is one less thing to worry about.
Our Rating: 8.5/10
Requirements: Bachelor's degree and one year of teaching experience
Rates: $5 to $12 an hour
12. Lyngo
If you don't have a background in teaching but still want to teach English online to Japanese students, Lyngo is a great platform.
Lyngo provides training and a pre-made curriculum to their teachers. It goes without saying that in-house training is extremely beneficial to all teachers who want to teach English online.
They are mainly seeking teachers who are able to teach during the weekend and late nights Japanese time.
Our Rating: 9/10
Requirements: TEFL certificate preferred, but not required
Rates: $10-$11 an Hour
13. E-Communication
For some teachers, teaching English to children can be intimidating. The good news is that the majority of students at E-Communication are adult business people.
The pay for teaching business English to adult Japanese students role is generally higher, and a background in English teaching is preferred. They also expect a minimum commitment of 20 hours per week. However, the schedule is flexible and you can even teach these lessons on weekends.
The cost of living in Japan can be high, so there is nothing wrong with trying to find a teaching position that will supplement this cost of living. It can also be helpful to consider what your long-term goals are (if those goals are outside of the classroom) because this can be a great way to make connections if you already live in Japan.
Our Rating: 9.5/10
Requirements: TEFL certificate preferred, 2 years of English teaching experience
Payments: $16-$20 an Hour
14. Mainichi Eikaiwa
Are you a night owl who'd like to make some money during those late hours? Mainichi Eikaiwa is a great platform for English teachers looking to teach English online late at night.
Mainichi Eikaiwa look for teachers who can teach English from 6 PM to midnight Japan time. This makes it perfect for teachers working other jobs, looking for a second form of income, or wanting to expand their teaching portfolio.
There are two things that will make your application form stand out to Mainichi Eikaiwa. If you are a citizen of the US, Canada, Australia, South Africa, or the UK, then you already make a great applicant for them.
Having a basic level of Japanese will also give you an advantage. Although this is specific to this company and a few of the companies on this list, it can always benefit you to at least learn key phrases of the native language that your students will be speaking.
Starting a lesson with "Konichiwa" or "Ohayo Gozaimasu" can build that relationship with your students more than you may realize.
Our Rating: 9.5/10
Requirements: Bachelor's degree, TEFL certificate, 6 months previous experience
Rates: $10-$18 an hour
15. GWG Teachers
GWG Teachers is a great company to work for you if you are looking for a full-time English teaching position. Their requirements are flexible and ideal for those who want to teach English online without a degree.
Offering roles for both teaching English in-person and online to Japanese students, GWG Teachers offers a lot of opportunities in Japan, including the possibility for raises and visa sponsorship.
Even though teaching from the comfort of your home can sound ideal, some teachers prefer to teach in person. Some teachers and students find it easier to build a relationship when learning occurs face-to-face. GWG offers the best of both.
Our Rating: 8.5/10
Requirements: Native English speakers preferred, stable internet connection if working from home
Payments: $25 an Hour
16. TORAIZ
Saving one of the best platforms for last. TORAIZ has a reputation for working with higher-end Japanese students. Many of your students will be company executives or children of wealthy families.
If you want to teach English online to Japanese students while also earning decent pay, then TORAIZ might be a great option for you.
You do not need previous teaching experience, but you need to be able to speak a high level of English and it's also preferred if you can speak conversational-level of Japanese.
Our Rating: 8.5/10
Requirements: High level of English proficiency, conversational Japanese proficiency
Rates: $30+ an hour
Is Teaching English Online Right For You?
Maybe you read through this list and still thought to yourself, "How do I know if this is the right choice for me?"
The best thing about teaching English online to Japanese students is that most of the websites offer flexible schedules. This means you can dip your toes in before fully committing. If you feel uncertain about signing up to be a full-time online teacher, then start by signing up to teach one or two classes a week with a company that does not require many minimum hours.
If you are someone hoping to move to Japan in the future, then that dream can happen faster if you prove yourself as a successful teacher while teaching online.
It can also be helpful to go through the application process, even if you are not completely sure that you are 100% qualified yet. Teachers come from all kinds of backgrounds and you may be the perfect fit for some online schools in Japan.
You can check out this list to see exactly what teachers need to teach online to Japanese students:
Requirements for teaching English to Japanese Students online
In addition to respecting the culture, it's worth being aware of what is required to teach English to Japanese students online:
Fluent or Native English Speaker
Native English speakers are automatically qualified for the majority of these positions. If you are a citizen of one of the Big 7 countries (the US, Canada, Australia, South Africa, the UK, Ireland, and New Zealand) then you are an even more desirable candidate.
Although there is a preference for teachers from the Big 7, there are still many opportunities for speakers from other countries. You will most likely experience more pushback during the application process, but if you can demonstrate your fluency in English without a strong accent, then you'll still qualify.
If you are a non-native speaker, you probably won't be hired without being TEFL certified. So, start your TEFL course ASAP if that applies to you!
Bachelor's Degree
If you've been looking around for online English teaching jobs, you may have noticed that there are not so many options for teachers without degrees. Fortunately, the focus of the degree is less relevant. Skills for teachers are very transferrable, so as long as you can prove that you can use those skills to make lesson plans, then companies won't care what your degree is in.
And if you don't have a bachelor's degree you can check out these online English teaching jobs that don't require a degree.
TEFL Certified
If you are not TEFL certified yet, then I would definitely consider taking a TEFL course if you are seriously considering becoming an online English teacher.
Unless you have previous ESL teaching experience or an education degree, many companies will not take your application seriously without a TEFL certification.
Plus, not only will a TEFL certification boost your resume, but it will also give you the confidence to create engaging and impactful lesson plans for your students.
The right technology
Although this one may seem obvious, having the right technology is key.
Some people may not realize that their laptop's internal mic doesn't produce clear enough audio, or that their internet connection isn't great when connecting to students from across the world.
You need to make sure that you have a functional webcam, mic, and stable internet connection. Teachers must have clear voices as they teach a new language to their students.
If you are missing any of these components, then you may affect your student's ability to learn and could receive poor reviews as a result.
An appropriate teaching environment
Even though one of the incentives of teaching online is the ability to teach from the comfort of your home, you also have to consider your workspace as your students' classroom.
Trying to learn how to pronounce difficult vocabulary terms while also hearing a dog bark the entire time is not ideal for learning. You need to respect your student's learning needs and this means creating an environment that encourages productive learning.
If you have a family or roommates at home, then it may be wise to post your schedule in a visible place so that your other household members can be considerate of your workspace.
Last Words of Advice
Hopefully, this list has helped you identify where to teach English online to Japanese students. Remember, to teach English online to any demographic in the world, you'll probably need a TEFL certification to prove your capabilities.
You may also be seeking a job in Japan without a degree, so if you're not yet TEFL certified it would be smart to take a TEFL course and earn your certification to demonstrate your desire to teach English online.
If you're a non-native English speaker, you can still be a successful online teacher to Japanese students if you demonstrate your English proficiency. Many of your students may even feel motivated by you since you are both non-native speakers. It can also help to have an understanding of Japanese culture.
So, whether you have just completed your TEFL course, recently finished a teaching program, or just want to teach students abroad, online teachers are highly desired in Japan and there are some great opportunities out there.