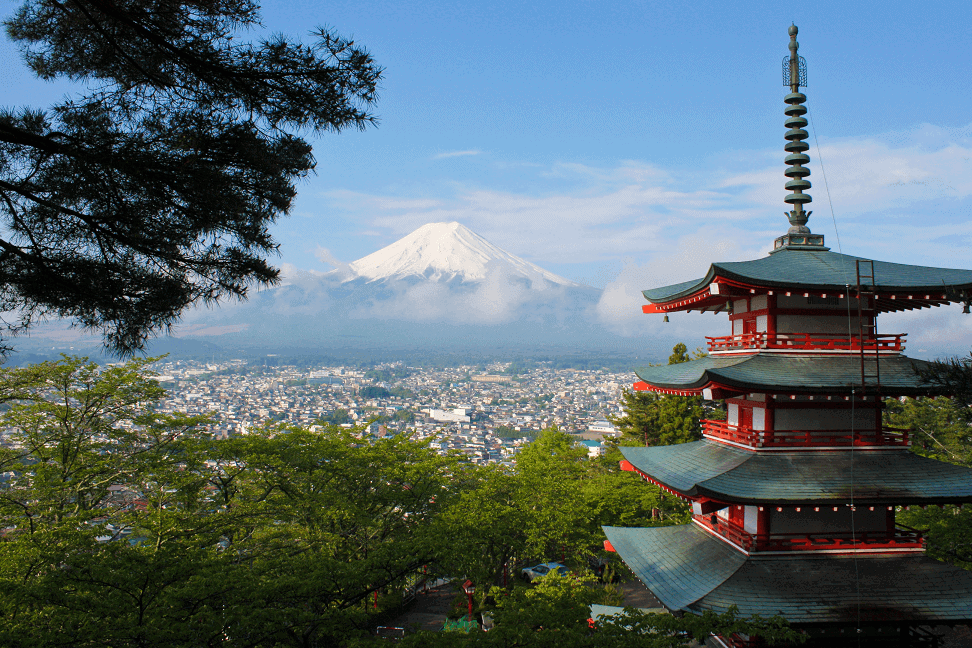 Whether you are attracted to the landscapes of your favorite anime, enticed by the mesmerizing aroma of Japanese cuisine or simply interested in teaching English abroad, you may find yourself dreaming of teaching and living in Japan. In this article we'll cover how to become an English teacher in Japan, so you can turn that dream into reality.
How to Become an English Teacher in Japan
If you want to teach English in Japan, the good news is that Japan wants you to be here as well.
Japanese culture places a high value on education and provides many opportunities for foreigners to become teachers. Plus, if you are a native English speaker, then you already meet the most basic requirement to start teaching English in Japan!
There are numerous teaching jobs in Japan, but finding other sorts of jobs can be difficult. Unless you speak Japanese and have a background in the tech industry or engineering, then you may find yourself with limited options to obtain a work Visa.
Fortunately, English teaching is a great entry route. You may even find that you have all of the qualifications to teach English in Japan already.
However, while many surrounding Asian countries have less strict requirements for their English teachers, Japan is competitive and has a tight set of requirements for the English teachers they are willing to hire. Let's take a look at the basic requirements for teaching English in Japan so that you can get started.
Requirements for teaching English in Japan:
Citizenship from an English speaking country 
A Bachelor's degree from an accredited college or university
Age Requirement
Pass a health exam and drug test
Clean criminal record
Be able to pay upfront living costs 
Hold a TEFL certification (Not always required)
1. Citizenship
While there are some exceptions, having citizenship in one of the 7 predominantly English-speaking countries (U.S., U.K., Ireland, Canada, Australia, New Zealand and South Africa) makes you a highly desirable candidate to teach English in Japan.
There are other countries that speak English, such as the Philippines or some Caribbean islands, that may fit in this requirement as well.
You may also qualify if you studied in an English school in another country, but it probably won't give you as much hiring potential as being a citizen of the Big 7 would. 
2. Bachelor's Degree
There are a few Asian countries that don't require a bachelor's degree to teach English, but Japan is not one of those.
Teaching in Japan without a bachelor's degree is not common. Japanese teachers need a degree in order to teach, so it is only fair that their English teachers should need one as well. However, your specific degree is less important.
While having a bachelor's degree in education may provide you with more teaching opportunities, it is not necessary to have a degree or background in education to teach English in Japan. Many English teachers in Japan have degrees in completely unrelated fields, such as Graphic Design, Computer Science, etc. 
A master's degree is typically not required to teach English in Japan.
3. Age Requirement
Although there is not a formal age requirement for many English teaching programs, most schools predominantly hire teachers that are in their 20s and 30s.
You have to be old enough to have graduated from an accredited college or university, but young enough to not be near the mandatory retirement age of 60. It is possible to be hired outside of the ideal age restrictions, but you may find it more difficult to find opportunities compared to those in their 20s and 30s.
Many of the teaching jobs in Japan have the native English teacher working as an assistant to the lead teacher. Therefore, the school needs to be sure that you are able to co-teach and share a classroom. Schools can be hesitant to hire someone who is very experienced and could have a hard time working under those conditions. If this applies to you, it's up to you to assure them that this wouldn't be the case.
4. Pass a Health Exam and Drug Test
A health exam is required prior to entering the country. It's important for Japan to make sure no one is entering with any transferable diseases, such as Tuberculosis.
Japan also has very strict laws in regards to drugs that may be legal in the U.S. or other countries, so it may be required by schools to pass a drug test prior to being extended a job offer. 
5. Criminal Background Check
This requirement is specific to certain teaching English in Japan programs such as the JET program. However, schools in Japan won't hire someone based on their criminal history as well.
While a criminal background may not affect your Visa status, you will often not be given the opportunity to apply for a Visa if you do have one.
For many of the teaching programs, you will be an employee of the Japanese government. You will be viewed as an ambassador for your home country, so it is expected that you will be an exemplary representative.
The JET Program requires a clean criminal record before they extend an official contract. For U.S. residents, JET also requires a FBI criminal background check.
Except for traffic violations, any criminal offense, even if committed as a minor, may mark you as ineligible to teach in Japan.
6. Be Able to Pay Upfront Costs
One of the hurdles that those aspiring to teach English in Japan face is the expenses that they are expected to pay upfront. Moving, even for Japanese citizens, is an expensive affair.
Many apartments require high upfront fees, such as multiple months of rent, security deposit, and key money, before they will send a lease.
Furthermore, unless you have friends and family established in Japan, you may need to pay for a real estate agency to act as your guarantor. Many apartments will not rent to foreign residents without this.
You will also not be reimbursed for the cost of your TEFL course if you take one, so you need to prepare for those costs as well.
Generally, your program will provide you with an expense spreadsheet and trust that you will be able to pay the necessary fees and provide for yourself. So, this is down to you!
7. Hold a TEFL Certification 
In many cases a TEFL certification is a must have. Although for some teaching programs, it isn't a necessary requirement. However, your acceptance into a program or teaching position is definitely helped by earning this certificate.
For those who are making a career switch from an unrelated field, it will provide you with the training you need and increase your chances of getting employed. 
If you already have teaching experience, then a TEFL certification may not be so necessary but it is still definitely worth doing. You should check if being TEFL certified is a requirement of the school and if it is you'll need to take a TEFL course.
Ways to Become an English Teacher in Japan
The great thing about teaching in Japan is that there are many different routes for you to choose from. Do you like working with enthusiastic kindergartners? How about working at an international school with high school students?
If you want to become an English teacher in Japan you can take your pick. There are lots of different types of programs, school and students for you to work for. Here is a list of a few of the options for teaching English in Japan:
1. Teach English in Japan Programs
JET Program
The most popular teaching English in Japan program is the Japan Exchange and Teaching Program (JET). The JET Program works with many English speaking countries and offers one of the best salaries you can earn earn while teaching English in Japan.
JET will place you in a school in Japan based on your qualifications, personality, and preferences.
Your former experience and qualifications will determine your placement in public or private schools in districts in high demand for teachers.
JET is a highly competitive program to enter, and if you don't get accepted there are still many other programs that offer similar opportunities.
Interac 
Interac is a great program for those who would like to live the idyllic life in rural Japan. It can also be a great option for those who want to quickly learn the Japanese language and traditions.
Furthermore, it allows you to build your TEFL CV with English teaching experience in Japan before applying to jobs in cities such as Tokyo, Kyoto or Osaka.
Westgate
Through Westgate you can work as a teacher at university level. Westgate is the perfect opportunity for those who already have experience in teaching ESL. So, if you've been teaching English as a second language for a while, and you want to move to Japan, this could be a good option.
The salary offered to a professor in Japan is much higher than the one offered to an Assistant Language Teacher. Therefore, if you've got the skills it's ideal if you're looking for a high paying position.
A master's degree is not required for this, but can help you earn opportunities with higher performing universities.
Alternatives
There are a few other programs that are excellent options and always searching for new teachers. Plus, just because a program is popular, doesn't mean it's going to be the right fit for you.
Try to make your decision based on the actual opportunities that fit your interests rather than the popularity of the program.
Finally, it is important to do your research on the education system in Japan. There can be different expectations and duties for teachers in public schools than in private schools.
2. Private Language Schools
Once the demand for English teachers in Japan started to grow, experienced English teachers saw an opportunity. Many students in Japan wanted access to English teachers outside of school hours and this led to the creation of numerous private language schools. You can find schools that specifically target and teach English all over the country. English teaching is big business in Japan.
Private language school lessons are usually supplemental for young students, but can serve as the primary educational tool to teach adult learners.
As Japan is globalizing, businesses are encouraging their employees to learn English. Rather than attending a college course or trying to self-learn through YouTube, adult learners will sign up for night courses at a private language school.
If you end up teaching for a private language school, the schedule is typically not as set in stone as teaching in the public education system, but the salary can be better if you play your cards right.
3. Private Lessons
With private lessons you are your own boss. You will be responsible for building a client list and a reputation that you are a dependable, high-quality teacher. Much like any business, this is the riskiest option in terms of how much money you bring home per month.
In Japan, private lessons with native English speakers are in high demand for adult learners and families who would rather their children learn in a one-on-one setting.
Recommendations and networking will be essential for your success. This could be achieved through word of mouth, social media or you could set up your own teacher website.
Being a successful private teacher is not without work. However, you will be able to plan your schedule, choose you content, and create courses that will genuinely help people with their English learning.
Plus, since you will be the main teacher, students (or parents of students) will be willing to pay a pretty penny in order to learn English with you. 
Managing Your Expectations
It is important to keep in mind that your job teaching English in Japan may not look exactly like what you are expecting. You may have prior teaching experience in other schools, but teaching jobs look different around the world. It's therefore important to remember that as an English teacher in Japan, your classroom might not follow your home country's model.
For example, if you are hired as an assistant language teacher, then you might find that your skills and time are underutilized. Others say that they are asked to do a lot of work and had to adjust to the high-intensity work culture of Japan. Not all English teachers in Japan will have the same experience.
Teaching English in Japan looks very different depending on the school that you are hired at. It is in your best interest to discuss job expectations with your future employer during the interview.
What if You Haven't Received a Job Offer
Maybe you are reading this article and you are someone who has already applied for a position in the land of the rising sun, but did not have any luck.
You are a Native English speaker, but your interviewers did not think you had enough relevant experience or invested interest in Japan.
While you are preparing to teach English in Japan, it can be beneficial to gain extra experience through part-time teaching jobs or experiences. Apply to English teaching jobs in your local community, take a TEFL course or gain practical experience through tutoring. The more teaching experience that you have, the better of a candidate you will appear to be.
Cost of Living in Japan
The dream to teach English in Japan is a realistic, attainable goal. However, it is also crucial to understand the cost of living and expected salary before diving into the deep end of your dream life in Japan.
If you'd love to live in the green countryside, so beautifully animated in your favorite Studio Ghibli film, then you will have much more affordable expenses. However, if you are eager to live in the bustling cities of Japan, then you will need to learn to budget your salary as your expenses will be quite high.
Saving up before you move here is a smart way to provide a cushion for your salary if you plan on becoming an English teacher in Japan.
Salary of English teachers in Japan
Let's talk numbers. As there are so many different programs and routes to take to become an English teacher in Japan, there is going to be variety as to what you can expect for your salary.
JET program English teachers can expect to make approximately $2,500-3000 USD a month during their first year. Other similar programs pay less than the JET program, but you can generally expect to make around the same range of USD per month.
Private lessons and private language schools may not have a set salary and can depend on your clients' pay rate. However, your average salary should be close to $2,500-3,500 USD per month.
You can earn more if you work for an international school or university. In such roles, Japan offers some of the highest salaries for teaching English abroad.
If you want to teach English in Japan the salary is definitely livable and with clever budgeting can provide you with the money to travel to many festivals, onsens, and hotspots in Japan.
Final Thoughts
Your life in Japan can be a dream come true if you have realistic expectations and conduct thorough research to prepare for the big move. When you move to another country it is key to be aware of the culture, your salary and the cost of living, and this is equally true in Japan.
English teachers in Japan come from a variety of different backgrounds. Whether you have recently completed your bachelor's degree, spent the last five years teaching English abroad, or you just completed a TEFL course and are ready to put your new skills into action, schools in Japan want you to share your culture and language skills with their students. You'll find plenty of current and retired English teachers making the most of the opportunities here.
If you want to join them and become an English teacher in Japan, your goal can happen as soon as you apply yourself.
Plan accordingly and you may find yourself teaching English in Japan very soon. You'll be enjoying exploring temples, eating onigiri, and smelling the cherry blossom trees before you know it!