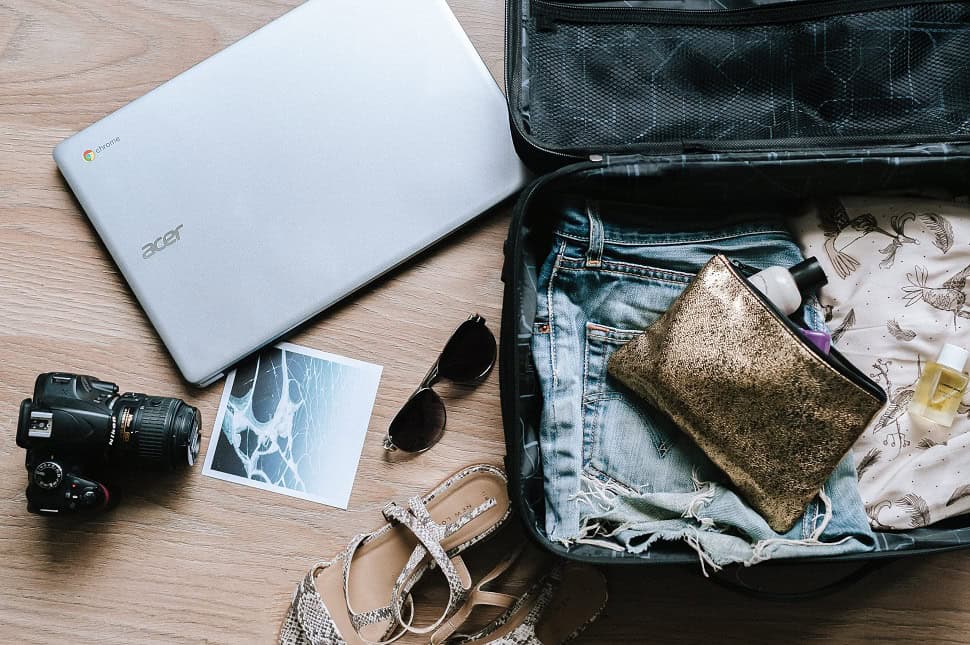 Studying abroad can be an incredibly exciting experience, but packing for it can be overwhelming. From clothing and toiletries to electronic devices and travel accessories, you'll want to make sure you have everything you need. To help make the process easier, this article provides a comprehensive packing list for studying abroad, so that you can maximize your time away while still having all of the essentials.
Let's Pack for Studying Abroad!
So, you're finally doing it. You've decided to go on an adventure and study abroad. You've paid for your course, got your accommodation and said goodbye to friends and family. Now it's time to pack for study abroad.
At first, this may seem like an intimidating endeavor. What if you forget something crucial? What if you move to another country that uses different plug sockets and you forget to pack your power adapter?
Well, fear not! These packing tips will help you feel confident that you are well-prepared for your study abroad experience.
Whether you are studying abroad in Rome, Tokyo or Madrid, we have prepared a definitive packing list for studying abroad. So, get ready to create memories that will last a lifetime!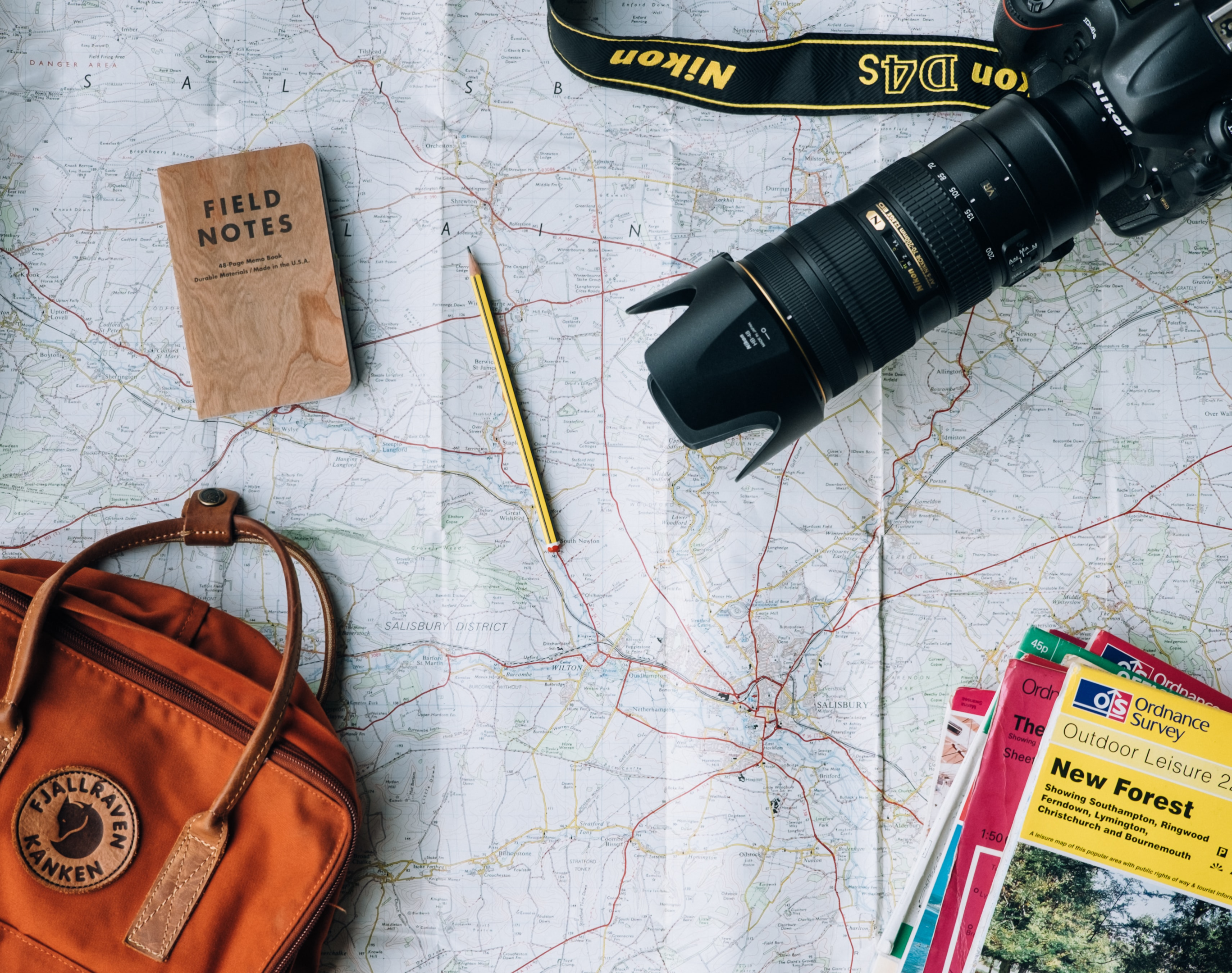 Your Packing List for Studying Abroad
This list aims to be the ultimate study abroad packing list. We'll cover everything including the essentials as well as the things that can make your study abroad experience just a little bit more fun.
There is no doubt that with an international travel experience, there is a list of essential items that you need to pack. After all, you will be staying in your new country for longer than the typical holiday vacation.
So, grab a luggage bag that is big enough for all of your things because this study abroad packing list has quite a few items on it. Let's get into it!
1.Passport
This is the most obvious essential on your packing list for studying abroad. However, it is important to check, double check, and triple check to ensure that you have your passport with you. You will obviously not be able to board an international flight without this document.
While having your physical passport on you might seem obvious, it may not be so obvious to also carry a scanned copy of your passport on you as well. While this may not be necessary, embassies all over the world recommend international travelers to do this.
Having their passport stolen is an unfortunate consequence that many study abroad students have faced. Therefore, embassies always recommend having a copy of it with you to help you in the case of replacing the stolen passport.
2.Important documents
Your passport is undoubtedly the most important document as you will not be allowed to travel without it. However, there are several other documents that you need to bring as well.
Visa
Not all countries will require you to have a visa, but if they do it is essential when entering the country and going through immigration. Make sure that you're aware of the visa requirements in your chosen location before you go.
Driver's License
Your driver's license is important to have as well. Any additional documents that confirm your identity are great to have. Especially for any unfortunate emergencies.
If you plan on driving during your study abroad program, then you should try to earn your international driver's license prior to your move.
3.Local Currency
You will hear many people say, "Oh, I'll just exchange my money at the airport." This is a big mistake! The airport is known for having some of the worst exchange rates. Try to exchange your money at a location in your country that has good exchange rates before you travel.
4.Money
Although we've just mentioned local currency, it is not the only form of money that you should have when studying abroad. You should also have a debit card on you. Some countries are cash-forward countries, but many countries have switched to electronic money as their main source of payment.
If you are bringing a credit card, then you want to make sure that it will be accepted abroad. Visa and Mastercard tend to be accepted everywhere, but many other credit card companies are not accepted an international countries.
5.Power Adapters
Power adapters are crucial. Many people know to buy one for their phone chargers, but often forget to buy extra ones for their other technological devices. You'll need an adaptor for your computer charger, hair tools, and more.
It's best to do your research beforehand to find out what power adapter you need. In some countries, you may not even need one! For example, if you are going from the U.S. to Japan, then you will find that both of these countries use the same outlets.
6.Hygiene Products
While packing, you may debate which hygiene products should make the cut. Shampoo, conditioner, and toothpaste are all smart products to bring. But what else should you consider packing in your toiletries bag?
Hair Products
Your new host country may not sell products that are the best for your hair texture, so bringing your own products can be a smart move. If you don't need any special products, then it is best to keep it simple by carrying some travel size shampoo and conditioner with you until you are able to buy new, full-sized products.
Feminine Products
If you are a woman, then it is also smart to bring your own feminine products. Many countries use different kinds of products and they may not meet your needs or feel comfortable for you.
Deodorant
Buy it in bulk. Depending on the country you are going to, then you might find that the deodorant just doesn't cut it. Japan and Korea are quite famous for having weak deodorant, so if you are someone accustomed to stronger deodorants, then it is crucial to bring your own.
Hand Sanitizer
If there is one hygiene habit that we picked up during the Covid-19 situation, it is to have hand sanitizer on you at all times. While studying abroad, you might find yourself in situations that could put your health in a vulnerable situation.
Travelling on planes, trains, and subways can be a terrible way to catch a cold. There is nothing worse than finding yourself ill while abroad. Fortunately, you can avoid this as much as possible by using your hand sanitizer.
7.Contact Lenses or Glasses
If you are someone who wears contact lenses or glasses, then it is best to secure these before you leave your home country. While you may have travel insurance that will come in handy in the case of an emergency, you most likely will not have health insurance to cover eye care.
Ask your doctor for an advance on your prescription for your contact lenses. If you wear glasses, then make sure that your prescription is up to date, so that you don't need to do this while overseas.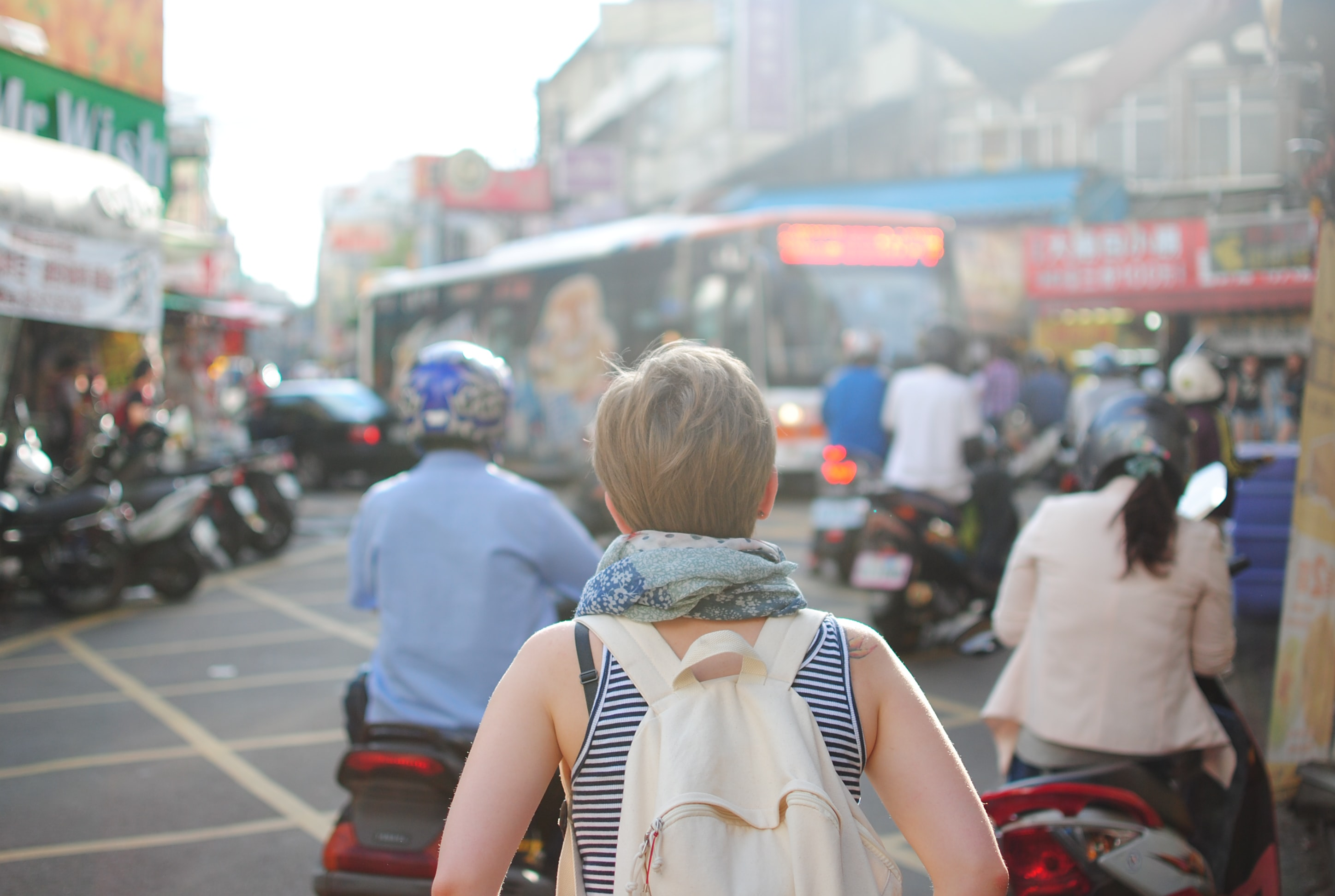 8.Clothes
Deciding which clothes to pack for study abroad can be an overwhelming task. The best tip to keep in mind: mix and match. Rather than plan out each individual outfit you would like to wear for the next semester, create a basic wardrobe that is easy to mix and match.
When you pack for study abroad, you want to think of the most important things to bring. You may want to buy all new outfits that you dream of wearing abroad, but it can actually be wiser to skip this. Clothes will take up a lot of room in your luggage.
Plus, while studying abroad, you may find yourself developing new hobbies, exploring new regions, and trying new things. Whether the new thing is hiking or a regional-sport, it doesn't hurt to be prepared for the activity, so plan to pack workout clothes or you can buy them when you are there.
Remember, you can always buy clothes in your new country!
Culturally Appropriate Clothing
One of the worst impressions you can leave on your new peers, host family or professors is that you didn't research their culture prior to living in the host country.
Arguably the biggest tip-off of this is wearing culturally inappropriate clothing. If you will be living in a country with certain religious or modesty norms it is especially important to wear appropriate clothing.
For this reason, it is always smart to carry a scarf or pashmina with you. This allows you to cover up when entering churches or other establishments that expects modesty. Even in countries that may not seem to dress modestly, they can still have certain expectations when it comes to visiting religious establishments.
It is also important to bring a mixture of formal and informal clothing. While it may be appropriate to wear casual wear to class, there can be many other establishments that will not allow people wearing shorts and casual wear to enter.
If you are from an English-speaking country, then you are most likely accustomed to freedom to choose what you wear. However, in many countries there are still traditions and customs that expect you to dress in a way that is respectful to the culture.
9.Shoes
One of the most important items to pack will be your walking shoes. While walking shoes may not be ideal for a fashionable outfit, it will make all the difference when you are exploring new cities.
If you are studying in the summer, then you may also want to bring a pair of flip flops. Especially if you are located near a beach. Remember that shoes are heavy and it can be wise to buy shoes once you have set up your new home.
10.Your Mobile Phone
Having a mobile phone is essential when studying abroad. Whether it's for getting around, staying organized or keeping in touch with loved ones, a phone is a great help.
Make sure to pack your mobile phone so that you can stay connected with family and friends back home, and have a way to get in touch with your new friends you make there. 
Before leaving, check if your current mobile phone plan covers international roaming charges and see if it will work in the country you're visiting. If not, there are several options available such as buying an international SIM card or buying a new SIM whilst you're abroad. 
11.Portable Power Charger
Since most people, especially young students, get around by using Google or Apples maps, it is incredibly important to have your phone charged. You may not always be able to locate a Starbucks or other establishment where you can charge your phone, so it is helpful to carry your own portable power charger with you.
12.Laptop
Although you will be exploring a lot, you are also still a student. A laptop will most likely be required for classes. It can also serve as your primary source of at-home entertainment. Don't forget to pack a laptop case to protect it!
13.Carry-On Suitcase/Backpack
So, you have already purchased a very large suitcase to store most of your things. You should also plan to take a carry-on suitcase or backpack. Not only is it smart to store toiletries and some clothes in here, it is also going to be very helpful to have a travel size bag with you for weekend trips.
Sure, a big, travel-size suitcase is great, but having a weekend bag, backpack, or everyday bag is incredibly convenient, especially if you are traveling around.
You will often find that the best part of study abroad is that you are encouraged to explore your new country on weekends. A smaller suitcase is ideal for this.
Plus, if you are stressing over the weight limit of your main suitcase before you travel, you can put some items in your carry-on.
And remember, even if you can't pack any more items, paying an extra $50-$100 for more luggage may make your year or semester abroad much more enjoyable.
14.Water Bottle
A reusable water bottle is essential during your study abroad year. Even if you do not pack one, then you will want to buy one whenever you arrive. If your study abroad semester happens to fall during the summer season, then a water bottle is even more crucial.
It is easy to become dehydrated when you are walking around all day. Many countries, especially European countries, even provide water fountains throughout the town to encourage the use of reusable water bottles.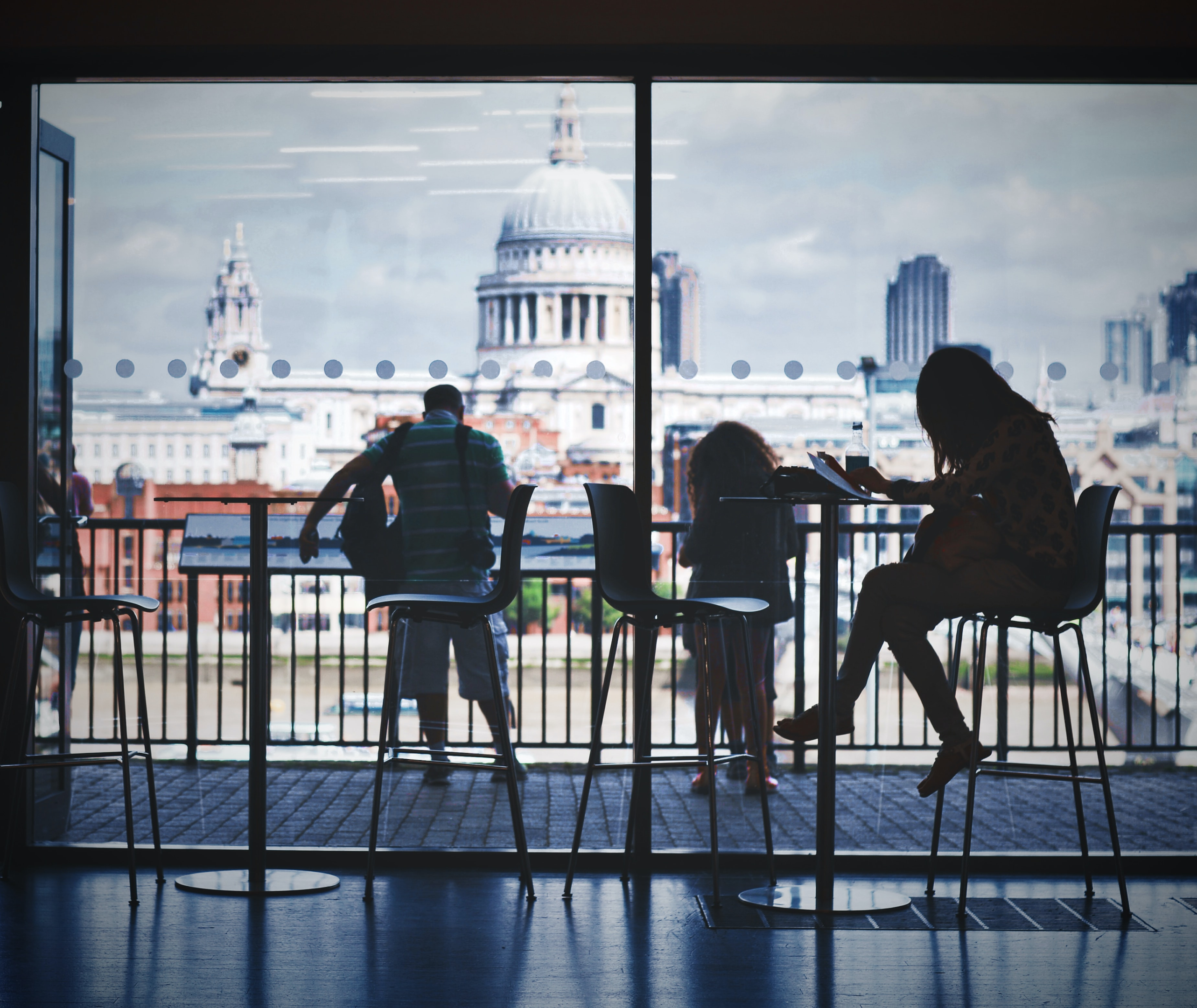 What Else Do You Need to Pack?
So now that your packing list for studying abroad includes the essentials, let's get to the other things that are not considered "essential", but are definitely useful and in some cases fun!
1.Camera
Whether it is disposable or digital, you are going to want to capture the memories you make! One of my biggest regrets from my own study abroad experience is that I mainly captured my pictures on my phone.
I still appreciate these pictures, but it would be nice to have some pictures from an actual camera. Disposable cameras can be extra fun as you pass it around your friends and get pictures from all kinds of perspectives and angles.
2.An E-Reader
An e-reader has been one my most valuable items I own whenever I live abroad. As much fun as it would be to collect books from your host country, the space in your luggage on your way back home cannot afford this.
A pro tip that I highly recommend to any reader is to download the Libby app and sign up for a library card in your home country before leaving to go abroad. You can link your library card to the app and have thousands of e-books to read. You can save money and space in your luggage! Win-win.
Since you will be studying abroad, you may also need to invest in textbooks or other reading materials. Rather than challenging yourself to a difficult arm workout by transporting physical copies of those across the city, it is much more efficient to download copies of the required reading on to an e-reader.
3.A Gift
This is definitely not necessary, but may make a good impression with the family you are living with or maybe even your professors or program director. Just make sure it is appropriate first!
A gift could also be nice to have on hand to potentially give to a close friend whenever you are leaving your study abroad program.
What should you bring as a gift? It is always very special to bring a gift that is considered local to your region. Whether this is art, food or clothing, sharing your culture with someone from a different culture is a unique and satisfying exchange and generally the purpose of studying abroad.
For example, when I lived with a family in Spain, I emailed them beforehand and asked them some general questions. Once finding out that they had an interest in cooking, I decided to bring them a gift of a cookbook, spices, and candy that were unique to my region. They loved this gift and we even cooked several recipes from the cookbook during my time abroad.
4.Bedding
Bringing your own bed linens may not be necessary. If you are living with a host family during your study abroad, then you most likely will be provided the living essentials, such as bedding.
However, if you are in a dormitory, then it may be wise to bring your own bed linens. After a very long flight, you will want to have a bed (with sheets and blankets) to sleep on.
5.Familiar Items
One of the most difficult challenges that students face during study abroad is feeling homesick. Feeling homesick should be expected, so it is in your best interest to try to prevent and combat this feeling so that it doesn't heavily impact your time abroad.
Try to pack some things that remind you of home. Whether this is a book, a snack or a photo album, try to bring things that will be comforting to you if you do start to miss home.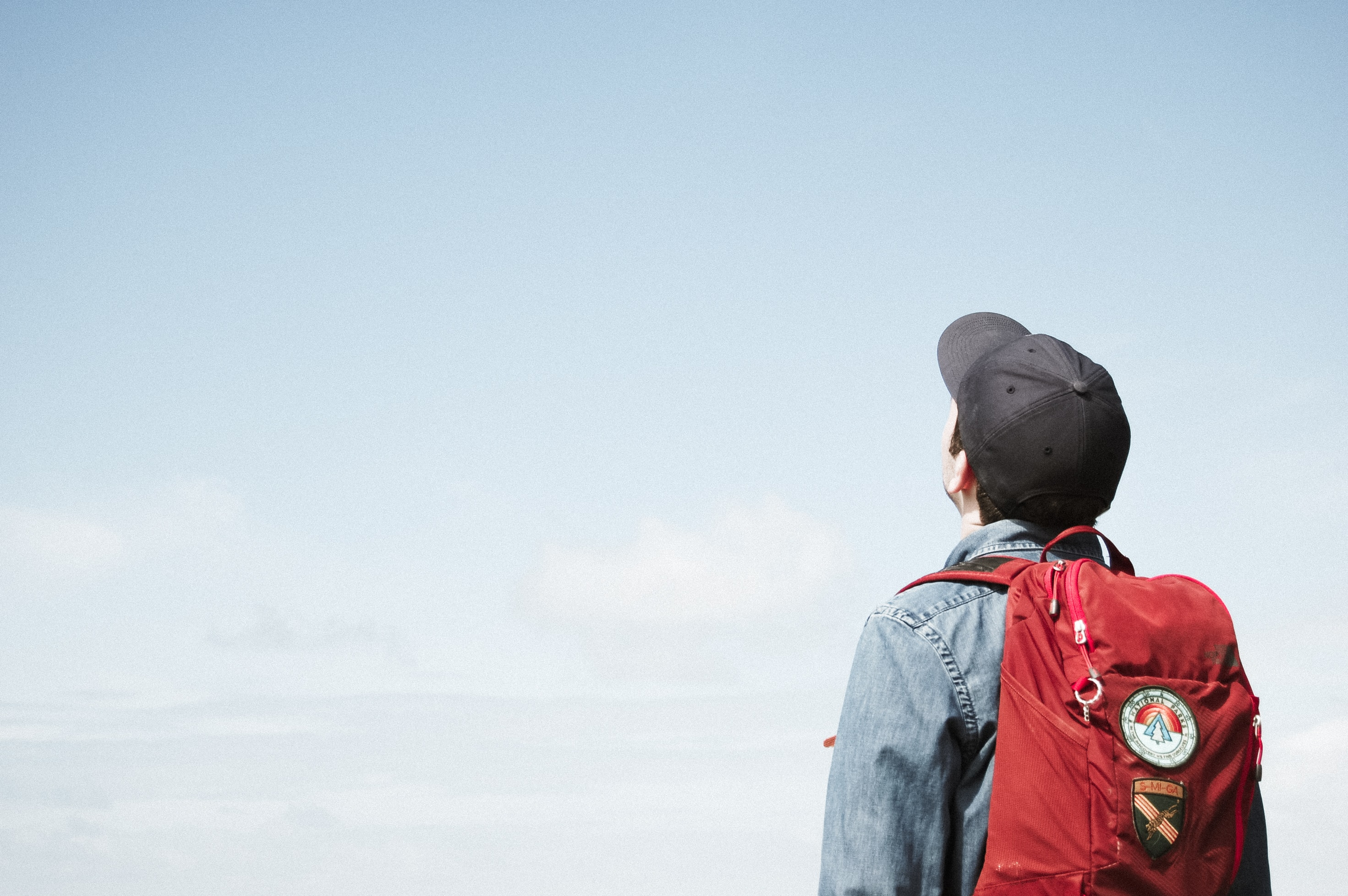 Conclusion: Start Packing
I hope you enjoyed reading this definitive study abroad packing list. These tips come from my very own experience with studying abroad. I remember the sense of panic I felt when it came time to actually pack to go and study abroad.
You will never forget your year abroad. It may not be full of sports events and club activities, but it will be full of cultural exchange, new connections, and memories that will last a lifetime.
Studying abroad is truly a once in a lifetime opportunity, and it will be all the much better if you treat it as such. So, start packing and get ready for an adventure!
Latest posts by Anna Deutschman
(see all)