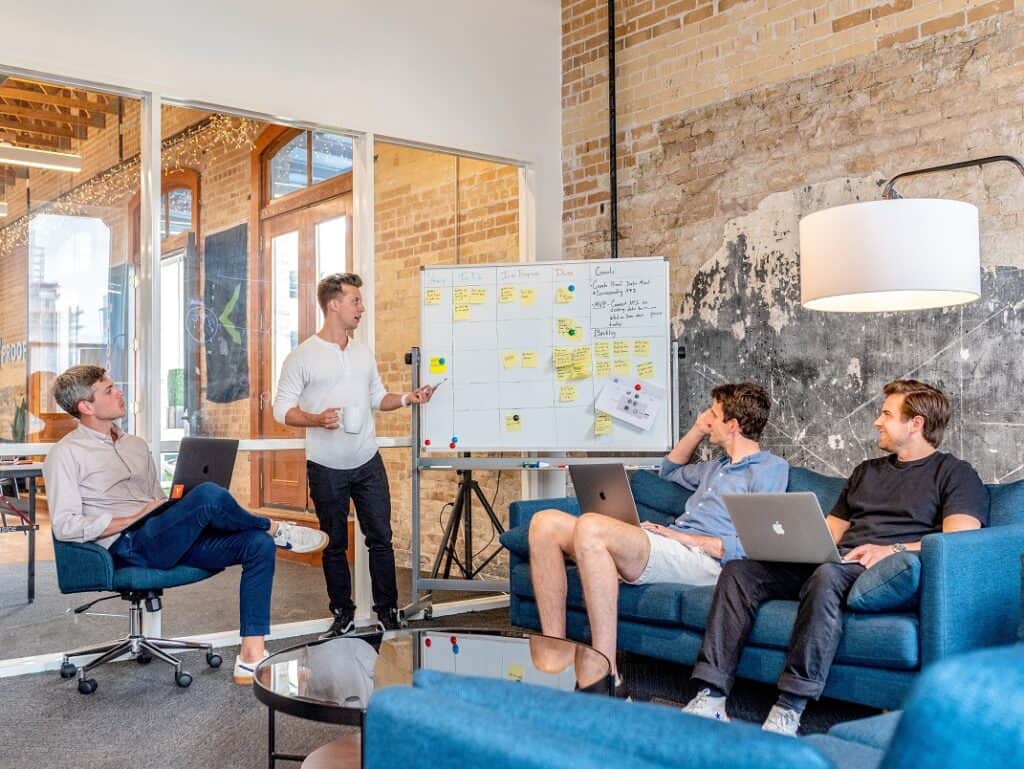 Business success is the ultimate aim of the majority of business owners, and this is no different for those who run tutoring businesses. Part of that journey requires aligning your branding efforts with your objectives. This necessitates careful planning, strategic thinking, and an actionable roadmap. To help get you started, we've created a comprehensive guide on how to brand your business to get more clients.
How to Brand Your Business
Success begins with building a strong identity that resonates with your potential clients. Before embarking on aligning your brand to objectives, the foundation must be laid.
Step 1: Establish a Brand-Objective Alignment Roadmap
Internal Assessment: Evaluate your business's strengths, weaknesses, and values to identify where branding can help support objectives. If you haven't yet started your business, think about your own personal strengths and what you can offer to potential clients.
Stakeholder Engagement: Engage critical stakeholders to gain varied perspectives about how branding contributes to meeting overarching goals. You can speak to potential clients (your target market) to find out exactly what they are looking for and adjust your strategy accordingly.
Establish Clear Communication: Make sure all stakeholders understand the significance and role of brand alignment when meeting objectives while setting clear objectives as part of any successful alignment strategy. In other words, your business partners and employees should all be aligned on the brand direction of the business.
Step 2: Set the Foundation for a Successful Brand Alignment Strategy
Objectives serve as your beacon. Setting clear-cut goals provides the basis for aligning branding efforts efficiently.
Establish SMART Goals: Set specific, measurable, attainable, relevant, and time-bound goals to outline desired results. This could be to acquire 5 new students in the next month or to generate a certain amount of revenue.
Link Objectives to Branding: Assess how branding can help meet each objective, whether that be increased visibility, customer loyalty, or market expansion.
Internal Consensus: Establish internal consensus around team objectives, as this will influence branding efforts in alignment. 
Step 3: Research Your Target Market to Gain Insights On Brand Alignment
Data should always serve as your compass. Conducting thorough research enables informed decisions to align branding and objectives successfully.
Market Analysis: Gain knowledge of your industry, competitors, and trends to position your branding effectively. See what is working well for the most successful businesses in your niche and replicate and improve on it.
Customer Insights: Gather customer feedback to ensure it satisfies customers' preferences and expectations for branding that resonates.
Feedback Loop: Track data to adjust and refine your branding strategy as often as necessary and ensure alignment remains relevant. 
Step 4: Crafting Vision and Objective Roadmap
Synthesize your branding and objectives roadmaps to forge a seamless blueprint that steers every choice made by your team and clients. Incorporating platforms like Squadhelp to help with your brand identity can aid in shaping this integrated approach.
Message Alignment: Ensure your brand's messaging aligns with key objectives, conveying value. This can include things like your business name, website copy, and overall mission statement.  For example, if you're creating a tutoring website, make your offering clear with a focus on client results.
Visual Consistency: Align visual branding elements such as color schemes, typographies, and designs with your objectives to maintain consistency throughout.
Customer-Centric Approach: Align your branding efforts with your target audience's needs by customizing branding activities and collecting insights to inform brand objective alignment. A website to attract business English clients should look quite different from a website for teaching English to young learners, for example.
Step 5: Review Regularly for Long Term Success
Consistency breeds success. Aligning branding with objectives requires constant work and consideration.
Regular Assessment and Adjusting Strategy: Evaluate progress toward objectives regularly and modify strategies accordingly.
Objectives Evolve: Be ready to adapt branding tactics as objectives evolve so your strategy remains aligned with changing goals.
Employee Engagement: Keep your team involved by regularly communicating the connection between branding efforts, objectives, and employee engagement strategies.
The Significance of Branding for Starting a Tutoring Business
Starting a tutoring business is a unique endeavor that demands a keen understanding of the importance of branding. Whether you're an individual educator or launching an educational institution, branding plays a pivotal role in shaping your success story. Here's why branding matters:
Building Credibility: In the realm of education, credibility is paramount. Establishing a strong brand identity instills trust and confidence in your potential students and their parents. A well-thought-out brand communicates professionalism, expertise, and a commitment to quality education.
Branding enables you to stand out in a crowded educational landscape, setting you apart as a reliable and reputable choice for students and parents alike.
Creating a Memorable Identity: A well-crafted brand is your unique identity in the educational market. It helps you differentiate yourself from competitors and become a recognizable name in your niche. This brand recognition can lead to increased enrollment and word-of-mouth referrals.
An effective brand name, logo, and messaging can make your teaching business memorable and relatable to your target audience.
Conveying Values and Mission: Your teaching business likely has a set of values, a mission, and a teaching philosophy that guide your approach to education. Branding provides a platform to express these principles effectively. It allows you to communicate what you stand for, your teaching methods, and your commitment to student success.
A well-defined brand helps prospective students and parents align with your educational values and choose your services over others.
Marketing and Promotion: Branding is an integral part of your marketing strategy. It influences how you present your teaching services to the world. A cohesive brand message across your marketing materials, website, and social media channels creates a professional and unified image.
Effective branding not only attracts new students but also helps retain them by reinforcing your commitment to their educational journey.
Conclusion
Success is never linear; it is an ongoing journey of change and adaptation. Aligning branding with objectives provides the compass that guides your steps to your overarching goals and ensures every effort contributes towards them.
Branding forms a key part of an organizational identity – with alignment being maintained over the long haul through strategic foundational objectives, conducting thorough research studies, and crafting sustainable roadmaps to success. All being well this will contribute to growth and impactful achievements that lead to the long-term success of your business!
Latest posts by James Prior
(see all)