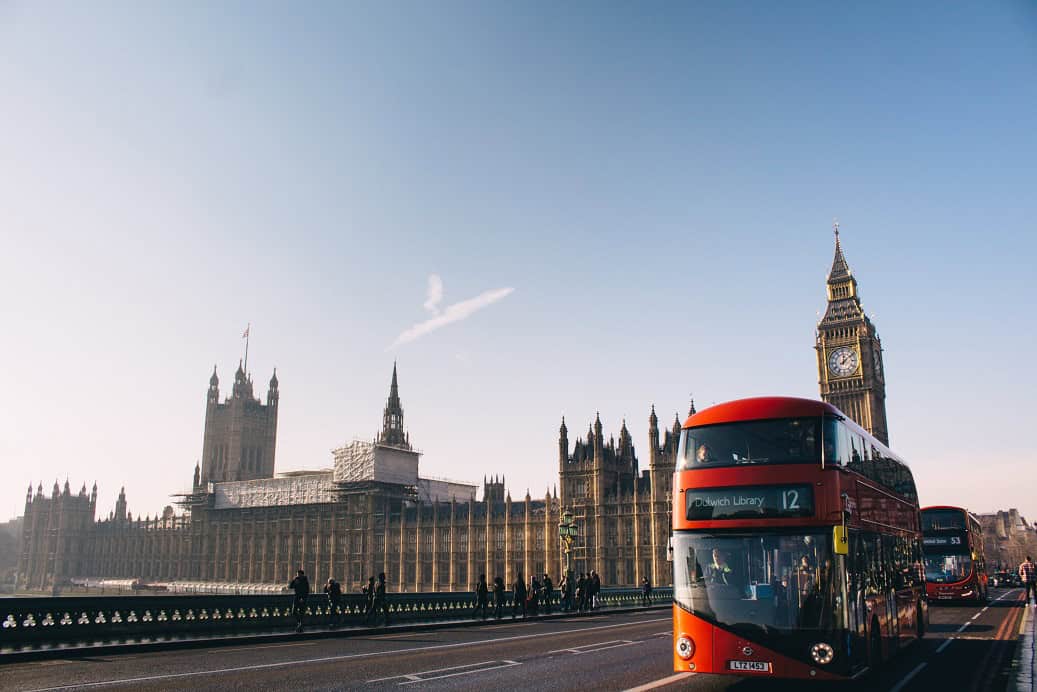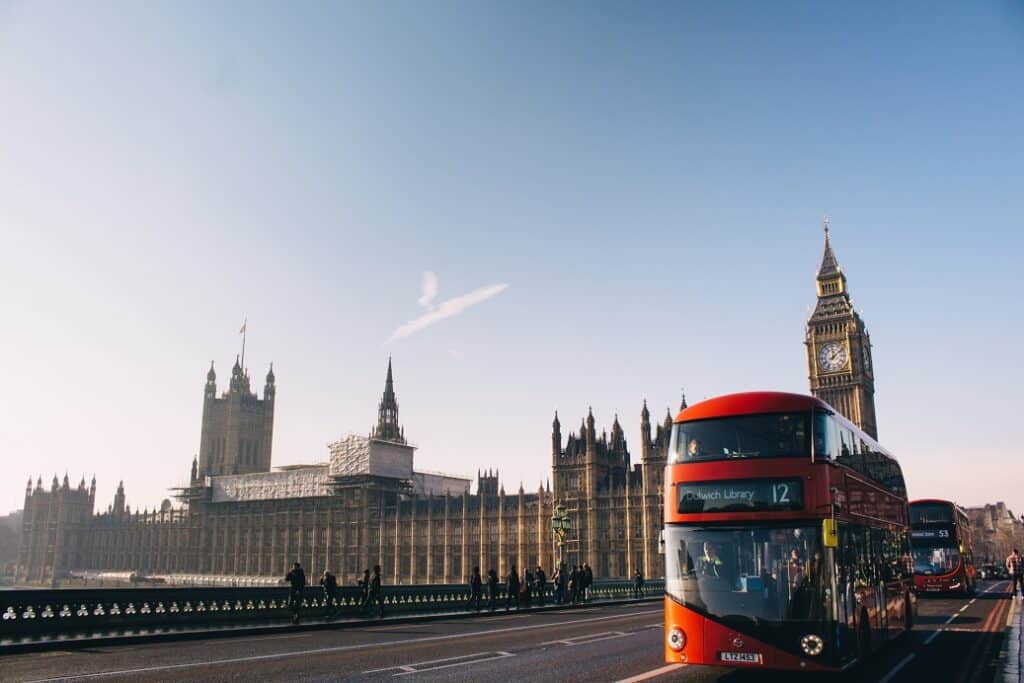 If you're looking to learn how to teach English as a foreign language (TEFL) where better to do it than in the UK, the home of English!? In this article, we take a look at some of the best TEFL courses the UK has to offer so that you can set off on your teaching journey on the right foot.
The Best TEFL Courses in the UK
With its rich history and renowned educational institutions, the UK boasts a plethora of outstanding TEFL courses that equip aspiring English teachers with the skills and credentials necessary to make a lasting impact in classrooms worldwide. So, if you want to inspire and empower students around the world with the gift of English fluency, the UK stands out as a great destination for obtaining a top-tier TEFL certification.
In this guide we'll cover the leading TEFL course providers in the UK, discussing their unique course offerings to help you make an informed decision on the right TEFL course for you. The best TEFL courses in the UK await your discovery!
International TEFL and TESOL Training (ITTT)
ITTT offers a 4-week in-class TEFL course in central London. This includes six to ten hours of real teaching practice with non-native speakers, which makes it a great option.
The course is internationally accredited and will set you up to secure TEFL jobs in the UK, abroad, and online. You'll be supported by experienced trainers throughout and will even receive lifetime job assistance. What's not to like!?
Plus, while the course itself is intensive, there are ample opportunities to relax and unwind in your free time, such as taking leisurely walks along the picturesque banks of the majestic River Thames. In just a single day, you can explore iconic landmarks like Westminster, marvel at the majestic Big Ben, and witness the spectacular changing of the guard ceremony at Buckingham Palace. Additionally, you can enjoy a peaceful afternoon in Hyde Park and capture a breathtaking cityscape photo from the London Eye at sunset.
If this sounds appealing you can check out the course availability dates. If they don't have any dates currently available, ITTT offers TEFL courses in many other locations along with a highly regarded selection of online TEFL courses that you can choose from.
The TEFL Academy
The TEFL Academy provides TEFL courses throughout the UK at locations including Belfast, Birmingham, Brighton, Bristol, Edinburgh, Glasgow, Leeds, and London. So, wherever you are, a TEFL course isn't too far away!
Regarded as the UK's leading level 5 TEFL diploma course, it is what is known as a combined course. The combined TEFL course is 168 hours in total. 158 hours of this is done online and you then have 10 hours of classroom teaching practice which you complete at one of the locations. This means that the bulk of the course is online, but you still get the benefit of in-class teaching practice, which is highly sought after by employers.
The best thing about this TEFL course is the price and flexibility it offers. Because it is mostly completed online, it is considerably cheaper than its purely in-class counterparts and you have 6 months to complete the learning material. It even comes with three FREE 30-hour top-up TEFL courses in Teaching Young Learners, Teaching Business English, and Teaching Online & 1:1.
The TEFL Org
Another course provider to offer classroom TEFL courses in the UK is the TEFL Org. They offer courses across a wide range of locations in England, Scotland, Ireland, and Wales.
Once again, their offering is a combined TEFL course so you'll complete it online and in class. This comes with at least 20 hours of a practical classroom TEFL course, along with 20 hours of video observation – making it highly interactive.
You'll be assigned a personal online tutor, receive lifetime CV support, and have 5 months to complete your work. This makes this internationally recognized course an appealing option at an attractive price point.
St Giles International
St Giles International was founded in London in 1955 as a language school and has since grown to offer teacher training courses, including the Cambridge CELTA. The CELTA is an incredibly highly regarded TEFL course, usually undertaken by those who are serious about getting into TEFL teaching.
If this applies to you, St Giles offers in-class courses in both London and Brighton, which last 4 weeks. This represents a period of intensive classroom study, but once you complete the CELTA course you'll be able to begin a new professional career. Not many courses offer this kind of opportunity.
While the CELTA course is considerably more expensive than a combined TEFL course, it is recognized by the British Council and by a large number of employers and governments worldwide. Therefore, its prestige and high quality of tuition are what really sets it apart. If you want to stand out against other candidates and maximize your job opportunities it is definitely worth a look.
Teaching House London
Teaching House London is another company to offer an in-class CELTA course in… you guessed it, London! They also run the TH TEFL course, a CELTA course equivalent developed and delivered by TH CELTA trainers, based on graduate feedback from over 10 years of teacher training experience and over 7000 CELTA graduates. This even comes with a teach abroad guarantee.
Training is conducted in small groups to help ensure you get the full support of the tutor, and you'll receive hours of practical experience and real teaching practice.
Their training center is ideally situated in the historic Soho region, which is right in the heart of London. So, you won't be far away from any of the major tourist spots. Campus facilities include a well-equipped library, Wi-Fi access, and a rooftop cafe/espresso bar.
UK TEFL Courses: Things to consider
The UK is a great place to complete a TEFL course. However, before you dive in, there are a couple of things you consider to help you choose the right course for you.
Is the bulk of the TEFL course online or in person?
The courses listed here all contain some time in the classroom. However, the combined TEFL courses are done predominantly online.
Choosing between a predominantly online or in-person TEFL course is a decision that depends on various factors and personal preferences. Both options have their advantages and considerations that should be weighed carefully before making a choice.
Online TEFL courses offer flexibility and convenience, allowing you to study from anywhere with an internet connection. This option is particularly beneficial if you have existing commitments or prefer to learn at your own pace. Online courses often provide interactive modules and multimedia resources, ensuring a comprehensive learning experience. They also tend to be a fair bit cheaper.
On the other hand, in-person TEFL courses provide a more immersive and hands-on approach to learning. They offer valuable opportunities for face-to-face interaction with experienced instructors and fellow trainees. In-person courses include practical teaching components, allowing you to gain real classroom experience and receive immediate feedback. Additionally, being physically present in a learning environment fosters a sense of community and facilitates networking with like-minded individuals.
Online or in person: How to decide?
When deciding between online and in-person TEFL courses, consider the following factors:
Learning Style: Reflect on your preferred learning style and whether you thrive in a structured classroom setting or prefer the flexibility of online learning.
Time and Commitment: Assess your schedule and determine if you can dedicate a specific time period for an in-person course or if the flexibility of an online course better suits your availability.
Practical Experience: Consider the importance of practical teaching experience and whether the hands-on approach of an in-person course aligns with your goals.
Cost and Accessibility: Evaluate the financial aspect and whether you have the means to travel to an in-person course location or prefer the cost-effectiveness of an online course.
Ultimately, the decision between an online or in-person TEFL course rests on your individual circumstances and preferences. Carefully weigh the benefits and considerations of each option to ensure that you select the course format that aligns with your learning style, goals, and availability.
If you think you'd prefer to do your TEFL course purely online, take a look at the best online TEFL courses.
Is the TEFL course accredited?
TEFL accreditation plays a crucial role in ensuring the quality and credibility of a TEFL course or program. Accreditation serves as a stamp of approval from recognized educational bodies or professional organizations, indicating that the course meets certain standards of excellence and adheres to established guidelines in English language teaching.
It's essential to verify the accreditation of a TEFL course before enrolling to ensure its legitimacy. Look for accreditation from reputable organizations such as the British Council, Accreditation Council for TESOL Distance Education Courses (ACTDEC), Ofqual, or similarly recognized bodies that have established credibility in the field of English language teaching and training.
What length of TEFL course should you take?
The number of hours in a TEFL course can vary depending on the specific program and the level of TEFL certification being pursued. Generally, a comprehensive TEFL course should consist of a minimum of 120 hours of study. If you're doing a classroom course, this should include teaching practice.
It's important to consider that the number of hours in a TEFL course often includes a combination of instructional time, practical teaching experience, and assignments. Practical teaching components, such as observed teaching practice with real students, play a vital role in preparing aspiring teachers for the classroom environment.
The 120-hour standard is widely recognized and accepted within the TEFL industry as a baseline for a quality certification. This duration allows for a thorough exploration of essential teaching methodologies, language skills development, lesson planning, classroom management, and assessment techniques.
While a 120-hour TEFL course is a common benchmark, individuals seeking advanced or specialized certifications may opt for longer courses, such as 150 hours or even 200 hours, to delve deeper into specific aspects of English language teaching or to enhance their job prospects in competitive markets.
Say yay to a TEFL course in the UK
Whether you're a recent graduate seeking an adventurous career path, an experienced educator looking to expand your horizons, or someone simply passionate about teaching and connecting with diverse communities, the opportunities provided by a reputable TEFL certification in the UK are boundless. Once you complete your course you could start a new career in teaching or find yourself traveling to teach abroad in exotic locations.
Sign up for a TEFL course in the UK today to start your teaching adventure!