Why should you take a TEFL course and what can you expect once you have finally obtained your TEFL certificate? These are questions that many of you who are thinking about doing a TEFL course may be asking yourselves, although the answer will vary for different people.
People can decide to take a TEFL course for a number of different reasons. They may decide to go travelling and want to make a bit of extra income by teaching English as they go, in which case doing a TEFL course can help unlock the door to this, or they may be looking for a complete career change and view TEFL and English teaching as a new, long term career path.
Either way, there is no age limit to say when you can do a TEFL course. For some it will be a gap year option straight out of university, whilst for others it will be part of a plan leading into a retirement abroad or at home.
Regardless of the reason, going into English teaching without training or preparation is bordering on negligent both to yourself and your potential future students, and this is where taking a TEFL course comes in.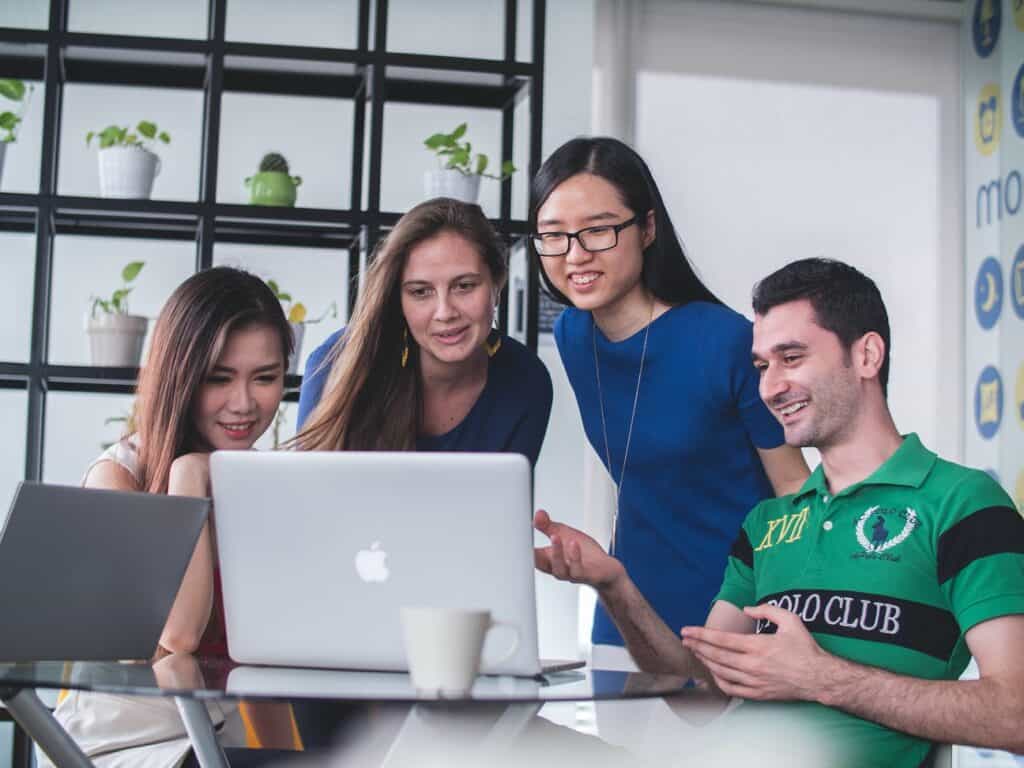 A TEFL course will help you prepare for your journey into English teaching by providing you with training that you need in order to teach in a classroom or online. It will give you an idea of what to expect and how to conduct yourself, as well as some of the content you'll likely be teaching. This will of course include some of the all-important subject matter such as English grammar. Do you remember how we use the present perfect tense!?
Don't worry if you don't remember your grammar right now! If you do a good TEFL course this will be covered this and more. Once you've completed your TEFL course you should be equipped with a skillset and teaching qualities that will allow you to start teaching in the country of your choice to a whole range of different student abilities. And of course you'll be able to answer that all important question on the present perfect!
However, before getting started it is important to consider that one TEFL course is not necessarily the same as the next. There are a number of different types of courses under the TEFL umbrella and they all use TEFL acronyms, with names such as TEFL, TESOL, CELTA and DELTA. You need to be aware of all these course types when deciding what TEFL course to take.
For now, it is important to remember that any course that trains you in teaching English as a foreign language can be referred to as a TEFL course.
Some of these TEFL courses will be classroom based. This usually includes student contact hours and assessed teaching practice, which really gives you some good teaching experience before you set off abroad or start teaching online.
Other courses will offer a mixture of classroom and online study and some will be purely online TEFL courses. Online TEFL courses will provide you with an initial foundation of knowledge that you can build upon when you start teaching. Check out 7 reasons why you should study for your TEFL certification online here.
Choosing a course will often depend upon both your budget and objectives and it's a good idea to see what any potential employer requires.
In some ways, doing a TEFL course before you start teaching is like learning to ride a bike. It provides you with the tools to get started and acts as stabilisers to help you find your balance, then the real development begins when you take them off and start teaching English using the skills that you've acquired from the course.
At a minimum a good TEFL course should give you a solid overview of English grammar and how to teach it, teach you how to select materials and activities and plan lessons, and give you the confidence to stand in front of a class full of students and provide teaching that will help them improve their English. All of which are great reasons as to why you should take a TEFL course.
You'll find that once you start teaching, further confidence comes through the experience you gain from the teaching you do – practice really does make perfect – but taking a TEFL course really helps you get started.
It can take time to get to know your students, new course books and colleagues, but if you already have a TEFL course under your belt you'll know that you'll be providing a good level of English teaching. You really do get back what you put in when it comes to teaching, and seeing the English levels of students you teach improve and helping them to achieve their own goals is a great feeling and very rewarding. Definitely one of the reasons why you should consider taking a TEFL course and getting into English teaching!
On a personal level taking a TEFL course will give you opportunities to explore new places, countries and surroundings. There is nothing quite like immersing yourself in a new culture and learning the language and customs whilst enjoying yourself and teaching English.
Through teaching English you'll also be giving other people the opportunity to explore new countries themselves, as many of your students will use the English you teach them to study or work abroad.
Beyond the experience and doing the course itself, the main question most teachers will have is; 'Will taking a TEFL course enable me to get an English teaching job where I want to go? The reality is that the criteria for teacher selection and job positions varies widely. Some positions will require you to have a certain amount of teaching experience and a TEFL certificate, and in other places the only requirement could just be that you are a native speaker (which is another topic entirely as there are also many great non-native teachers of English out there).
Requirements often depend upon the popularity of the destination and how many other teachers are already teaching there, as well as the quality of the school or educational institution. However, wherever you chose to teach employers will always look for teaching experience and qualifications, so it is always worthwhile to get TEFL certified particularly if it is from a good TEFL course. As with other jobs, your personality, qualifications, presentation and other experience will also be taken to account so it is important to be prepared here and to evaluate if you'd be a good fit for your potential employer and be able to adapt to your chosen country/place of work.
For this reason alone, it is vital to carry out research on the country you'd like to go and work and also where to do your TEFL course, in order to see what you can expect and also determine what if any requirements your potential employers may have this could affect both your choice of TEFL course and country. Therefore, if you can speak to people or see reviews of others who have already done a particular TEFL course and experienced a country and its working culture it can be very beneficial.
Is it worth it? Taking a TEFL course can open so many doors and changes the lives of thousands of people who get certified each year, resulting in many great adventures, new lives and the continued growth of the English language worldwide. So, don't be afraid to find a course that's right for you and take the plunge to start making your own stories, we look forward to hearing them!
Latest posts by James Prior
(see all)