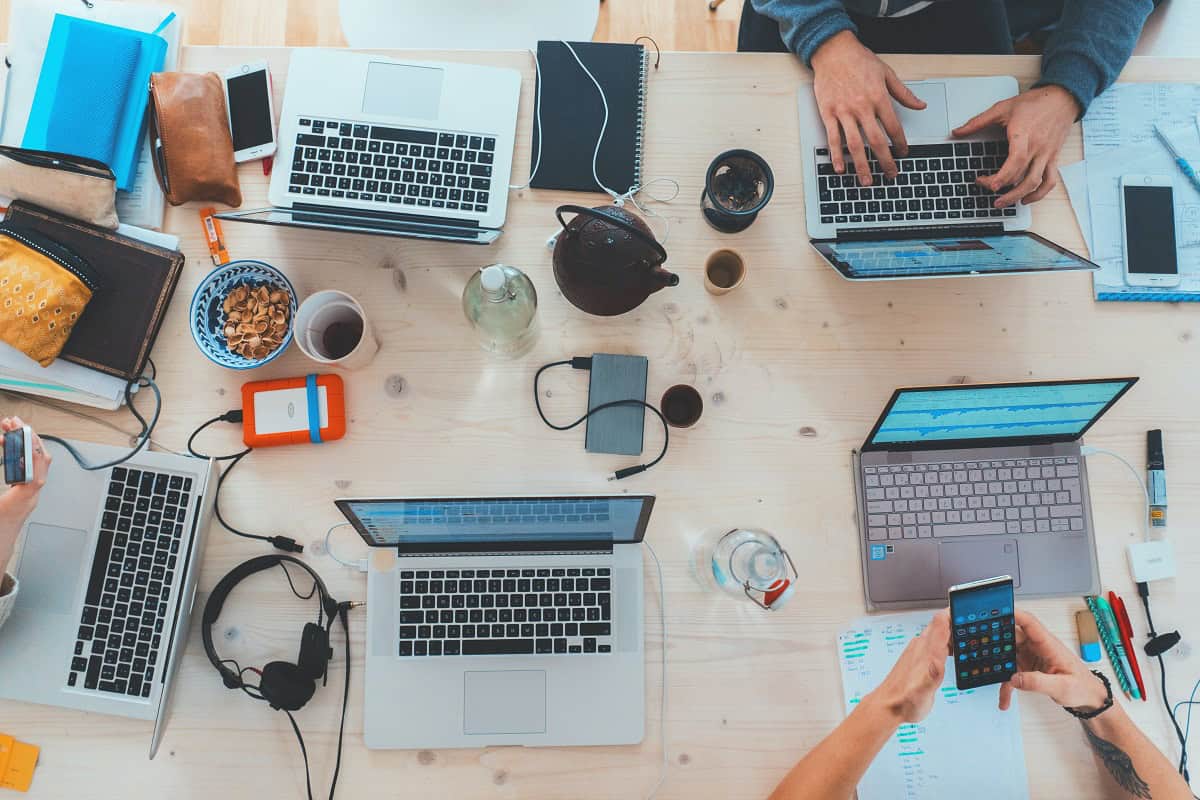 Technology or technologies can both be used as the plural form of technology, depending upon who you listen to! However, to keep things simple and to stick with the dictionaries, "technology" is singular, and "technologies" is plural. Let's take a look in a bit more detail.
Technology
The noun technology is both countable and uncountable. It is a broad term that refers to the practical application of scientific knowledge, tools, and techniques. It encompasses various fields and disciplines such as engineering, computer science, biotechnology, and telecommunications. In other words, technology is everywhere!
When people talk about how technology is shaping our lives and changing the future, they often use the word "technology" to mean modern devices and innovations such as phones, laptops, robotics, AI, the Internet, and more. So even though "technology" is a singular word, it can actually include many different things, which is how people often use it in a plural context.
As a basis of comparison, the word "food" is used in a similar way. Food can encompass cake, meat, vegetables and so on, just like technology can encompass phones, computers, and the internet. So, we can say that there are many different types of food and many different types of technology.
Nevertheless, in more specific contexts, technologies should be used as the plural form of technology when looking at using technology vs technologies.
Technologies
When we talk about "technologies" in the plural form, we recognize that technology is not a singular concept but rather a diverse collection of tools and innovations.
For instance, we can discuss various technologies like artificial intelligence, blockchain, renewable energy technologies, medical imaging technologies, communication technologies, and more. Each of these represents a distinct area with its own principles, applications, and progress.
Different technologies can also combine to make something work. For example, smartphones are a combination of a processor, battery, and touchscreen. Likewise, to run a website you need web hosting, a platform like WordPress, and other technologies and features.
Is technology singular or plural?
The word "technology" can be used in both singular and plural forms. "Technology" tends to be used more generally when we don't need to describe specific tools or innovations.
The word "technologies" is used when we want to describe specific tools or innovations, and appears more rarely in the English language.
So, both "technology" and "technologies" are correct, but they are used in different ways depending on the context and whether you are talking about the general concept or specific instances of technology. And as mentioned, the dictionary will tell you that "technologies" is the plural of "technology".
What is the possessive of technology?
"Technology's" is the possessive form of the word "technology". So, make sure you don't confuse this with "technologies".
For example:
Technology's impact on life is huge. (Possessive)
Many technologies have a huge impact on life. (Plural)
Technology has a huge impact on life. (Singular)