Getting TEFL certified is crucial if you want to land a decent TEFL job. In this guide you'll learn how to get a TEFL certification, how long it takes to get TEFL certified and when you can expect to start teaching English online or abroad.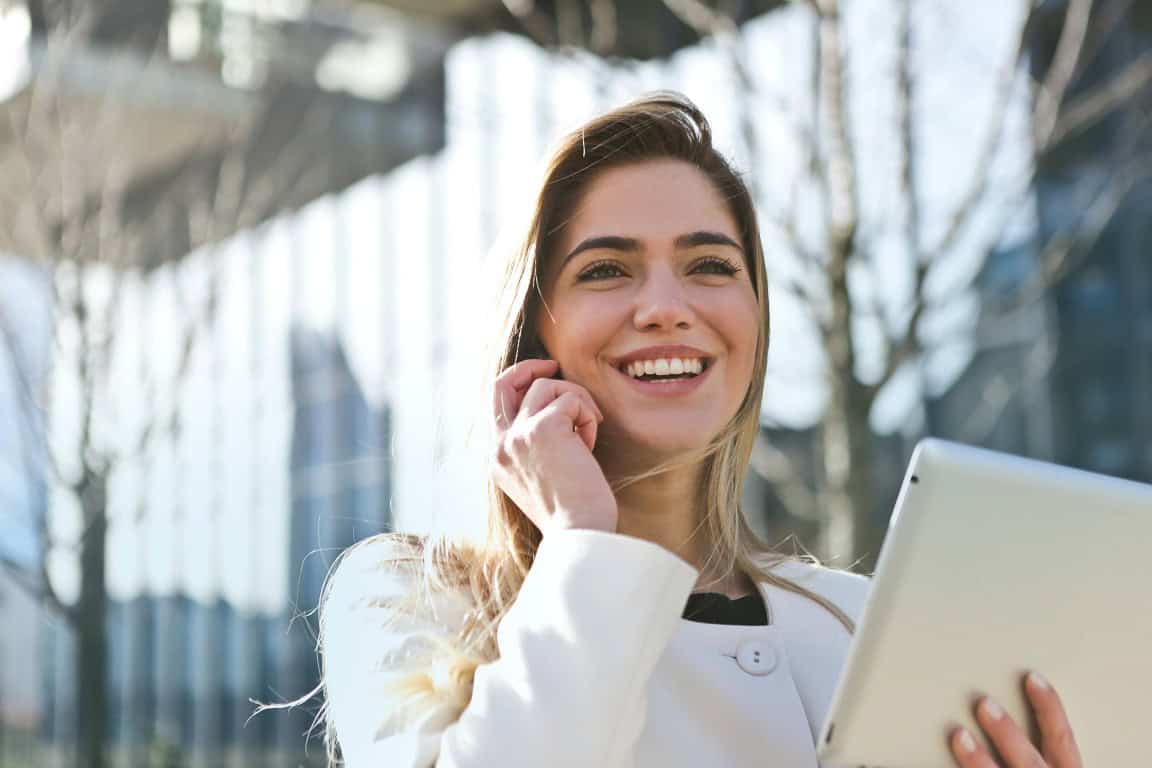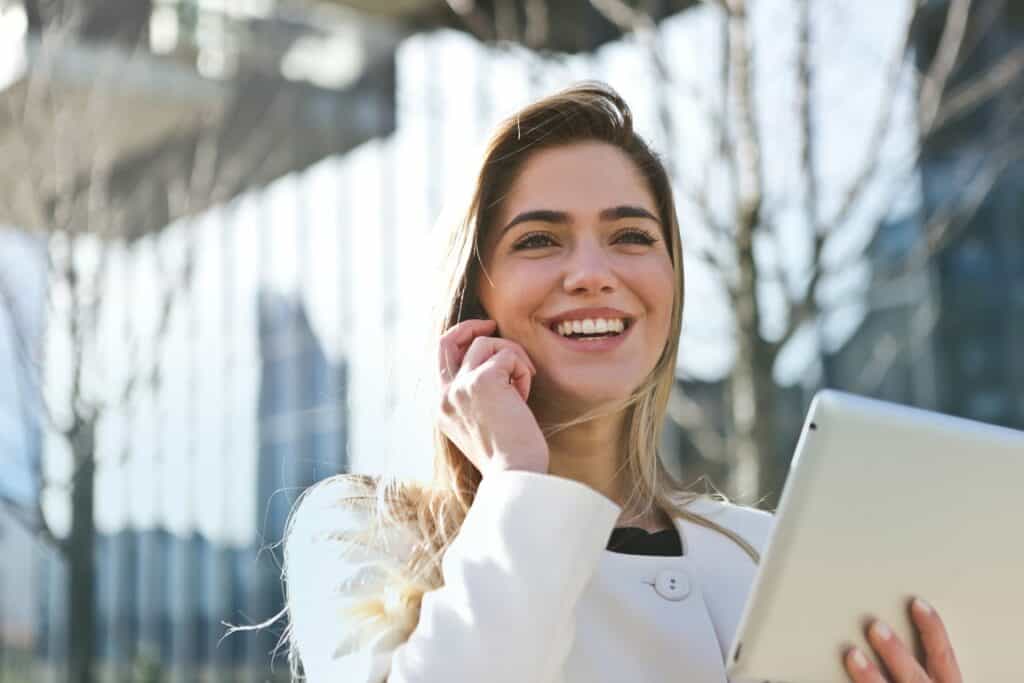 So, you've decided you want to teach English as a foreign language (TEFL) and are ready to get TEFL certified? We'll walk you through everything you need to know here and give you a step-by-step process that you can follow.
Read on to find out how to get TEFL certified.
What is a TEFL certification?
Let's get started with the basics. A TEFL certification is an internationally recognized qualification that allows you to teach English as a foreign language. This involves teaching non-native English learners around the world how to speak, read and write English. There are many different ways to get a TEFL certification, but the most important thing is to make sure you get a certificate from a reputable source. This shows you have been trained to teach English as a foreign language.
One of the requirements for becoming an English teacher abroad or online is holding a TEFL certificate. In order to obtain this you'll need to successfully complete a TEFL course.
There are many different organizations that offer TEFL courses. These can come in the form of both online TEFL courses and in-person TEFL courses. But how do you go about choosing one and getting your TEFL certification?
How to get TEFL certified
TEFL certification is vital for anyone who wants to teach English as a foreign language. The process of getting certified can seem daunting, but it's actually quite simple. In order to choose your TEFL course and get your TEFL certification there are five simple steps you can follow. Let's get into how to get a TEFL certification.
Decide on the type of TEFL certification course
If you want to teach English as a foreign language (TEFL), there are several different types of TEFL certification you could take and they all offer something slightly different. There are many different programs out there, so do your research to find one that's right for you. Not sure where to start? Here's a quick overview of some of the most popular types of TEFL certification courses:
TEFL courses
TEFL courses are a great way to learn how to teach English as a foreign language. They represent an ideal entry level option and typically cover topics such as grammar, lesson planning, classroom management and teaching methodologies. They may also include a practicum component, so you can get hands-on experience teaching English to non-native speakers.
Do a TEFL course if you want to start teaching English online or if you're looking for an entry level job teaching English abroad.
TESOL courses
TESOL stands for Teaching English to Speakers of Other Languages. Having a TESOL certification shows that you have the skills and knowledge to teach English effectively to non-native speakers. It represents another great entry level option and covers pretty much the same topics as a TEFL course. However, it can also include additional elements related to teaching English in a native English speaking country (not just abroad or online).
Do a TESOL course if you want to teach English online, abroad or face-to-face in your own country.
CELTA courses
One of the most internationally recognized TEFL qualifications, the Cambridge CELTA is perfect for those who want to teach in a wide variety of settings. The course is intensive and can be completed in as little as four weeks. Unlike TEFL courses, all CELTA courses last at least 120 hours and include 6 hours of observed teaching practice. Although it is an entry level qualification (like TEFL and TESOL), CELTA comes with a guaranteed level of quality and can be a bit more expensive as a result.
Do a CELTA course if you want to receive the best possible training and are aiming for the best TEFL jobs. People who do CELTA are usually serious about pursuing TEFL as a career.
CertTESOL courses
The Trinity CertTESOL is a four-week, full-time course that provides participants with the skills and knowledge necessary to teach English as a foreign language. The course is accredited by Trinity College London and offers participants the opportunity to gain an internationally recognized qualification.
The course is designed for those who have little or no experience in teaching English as a foreign language. Participants learn about the principles of effective teaching, how to create lesson plans, and how to assess student progress. They will also have the opportunity to practice their teaching skills in a real classroom setting, with 6 hours of observed teaching practice.
Much like the CELTA course, the CertTESOL is usually a bit pricier than your standard TEFL or TESOL course, but it comes with a minimum of 130 hours of high quality training and is highly regarded.
Upon successful completion of the course, participants will be able to apply for jobs teaching English as a foreign language all over the world.
Do a CertTESOL if you want to receive high level training and be able to apply for jobs all over the world. Like CELTA, CertTESOL is usually taken by people who are serious about pursuing TEFL as a career. So, it's down to you in terms of which course you prefer.
Research different options
When researching TEFL courses, there are several factors to consider in order to find the best fit for you. Once you've decided on which TEFL certification you wish to obtain, the next step is to decide what type of course you would like to take. There are online, face-to-face and combined TEFL courses available. Each has its own set of pros and cons, so it's important to think about what will work best for your learning style and schedule.
Here are a few things to consider when making your decision:
1. What is your budget? There are courses available at all price points, so it's important to know how much you're willing to spend.
2. What is your schedule like? Some courses are offered online, while others require you to be in a classroom. Make sure you choose a course that fits with your availability.
3. What is your learning style? Some people prefer to learn in a more structured environment in the classroom, while others prefer the flexibility of online learning. Choose a course that will allow you to learn in the way that works best for you.
What next?
After that you'll need to research different TEFL course providers. Courses are available from a number of different organizations and there are a multitude of private course providers that offer courses, along with some universities.
The best way to find a TEFL course that suits your needs is to search online. There are many websites that list TEFL courses, and you can use the filters to narrow down your search. You can do that right here!
Read reviews on different courses from past students to get an idea of what other people thought about them, and compare prices to find the most affordable option. Additionally, you should make sure that the provider is accredited by a reputable organization.
Once you've found a few courses that you're interested in, it's important to compare them and check that you're getting the best value for your money. Look at things like the length of the course, the price, and the content of the course. You should also try to find out if there are any TEFL course discounts or special offers available.
TEFL course red flags
When considering a TEFL course, there are some red flags to watch out for. A course that is not accredited is a big red flag. Make sure to do your research and only consider courses that have been properly TEFL accredited.
Another red flag is a face-to-face course that is not taught by qualified instructors. The best TEFL courses will have experienced instructors who are knowledgeable in the field.
You should also be wary of any online course that is very cheap and less than 120 hours long. This could be an indication that the course is not of high quality.
If you see any of these red flags, it might be best to look elsewhere for a TEFL course.
Finally, you should always check if a course offer teaching practice. You may not need this but if you do you don't want to apply to one without it.
Apply and enroll
If you've made your final decision and chosen your course it's time to apply and enroll! Just make sure you've got the answers you need to any important questions beforehand. That way you know what you're signing up for.
For many online TEFL courses you'll be able to pay and receive access to the course right away. Whereas face-to-face courses will often have an interview stage first to make sure that you're the right fit for the course. Plus, you'll have some time in between paying for the course and starting it as you'll need to travel there!
Before you do hit that pay button, if you haven't done so already you should check for any TEFL deals available. You can see all the latest discounts offered by TEFL course providers here.
If an offer is available, make sure you apply any coupons or codes at the checkout. In some cases this can be as simple as clicking through the right link, and in other cases you'll need to make a note of the offer code and enter it at the cart. Once you've paid your good to go and start your TEFL course!
Complete the course and obtain your TEFL certification
When setting out to complete your TEFL course it's worth keeping in mind that it can take some time to get TEFL certified. Before you can start teaching English online or abroad you'll need to complete the following steps:
1. Complete the required coursework. Most TEFL programs require around 100 hours of coursework, which can be done online or in-person depending upon the course you chose.
2. Pass any course exams. These will test your knowledge of things you have learned, including but not limited to English grammar and teaching methods.
3. Get your TEFL certificate! Once you have your certificate, you'll be qualified to start teaching English abroad or online.
Apply to and interview for TEFL jobs
The process of applying and interviewing for TEFL jobs can seem daunting, but it doesn't have to be. With a little research and preparation, you can land the job of your dreams.
To start, take a look at some of the most popular job boards for TEFL jobs. Once you've found a few positions that interest you, it's time to start filling out applications. Be sure to tailored your resume and cover letter to each individual job – this will show potential employers that you're truly interested in the position.
Finally, it's time for the interview process. Again, preparation is key. Research common interview questions and practice answering them out loud. The more confident you are in the interview, the better your chances of landing the job.
If you're going after online English teaching jobs, you may find that in addition to an interview you'll need to prepare a demo lesson. There are some great examples of how to do this online. Just type in the employers name + demo lesson in YouTube and you should find exactly what you need.
How long does it take to get a TEFL certification?
A TEFL course is a great way to learn how to teach English as a foreign language. But how long does it take to complete a TEFL and get TEFL certified?
Most TEFL courses are between 100 and 120 hours. However, there are some shorter courses available that are around 60 hours and many that are much longer than 120 hours. The longer courses tend to have a higher TEFL qualification level.
When starting out we advise that you go for at least a 120 hour TEFL course.
So, based on this, if you're thinking about taking a TEFL course, you can expect to commit around 4 weeks of full-time study. Most certificates are completed in 4-12 weeks.
Of course, this will vary depending on the length of the course you choose. In reality, it can take anywhere from a few weeks to a few months to get TEFL certified. The length of time will depend upon the type of course, as well as the provider and where you are taking it.
What should you go for?
If you want to get your TEFL certificate as quickly as possible, taking an online course is the way to go. You can study at your own pace and if you really go for it you could complete it in considerably less than 4 weeks.
However, if you want to have a more immersive experience and meet other people who are interested in teaching English as a foreign language, a face-to-face course is the better option.
Whichever route you choose, make sure that you do your research so that you can find the right course for you.
At the end of the day, the length of the program you choose should be based on your personal schedule and goals. If you want to get your certification quickly so you can start teaching sooner, a shorter, online course may be the best option for you. However, if you have the time and want to receive more in-depth training, a longer classroom course may be a better fit.
The benefits of having a TEFL certification
A TEFL certification can offer many benefits if you're looking to teach English as a foreign language. It opens up worldwide job opportunities and can help you stand out from the competition when applying for them. You'll also need one if you ever want to work in one of the countries with the highest teaching English abroad salaries.
Additionally, it provides you with the necessary skills and knowledge to be an effective teacher and demonstrates that you are committed to professional development and continuing education. These are all good teaching qualities in the eyes of any potential employers, which will help you secure a job.
Finally, having a TEFL certification gives you the chance to live and work in another country and experience new cultures. And, if you're not ready to use it right away, TEFL certificates do not expire. They stay valid for life! What's not to like?!
Conclusion: Is a TEFL certification worth your time and money?
There is no doubt that having a TEFL certification is vitally important for those who want to teach English as a foreign language. So, in our view it is definitely worth the money!
Obtaining a TEFL certification can help you to get a higher salary, feel more confident in your teaching abilities and meet other like-minded individuals. Plus, it opens the door to teach English abroad and shows any potential employers that you have the necessary skills and knowledge to teach English effectively. It is therefore a great way to open up opportunities to teach English all over the world.
Perhaps you want to travel and see the world while getting paid to do something you love. Or maybe you're passionate about language learning and want to help others reach their goals by teaching English to those who need it.
Either way, getting a TEFL certification can give you the skills and credentials you need to ensure that you are knowledgeable and capable enough to make your dream a reality.