Do TEFL certificates expire? If you're wondering how long your TEFL certification lasts, we'll cover everything you need to know here.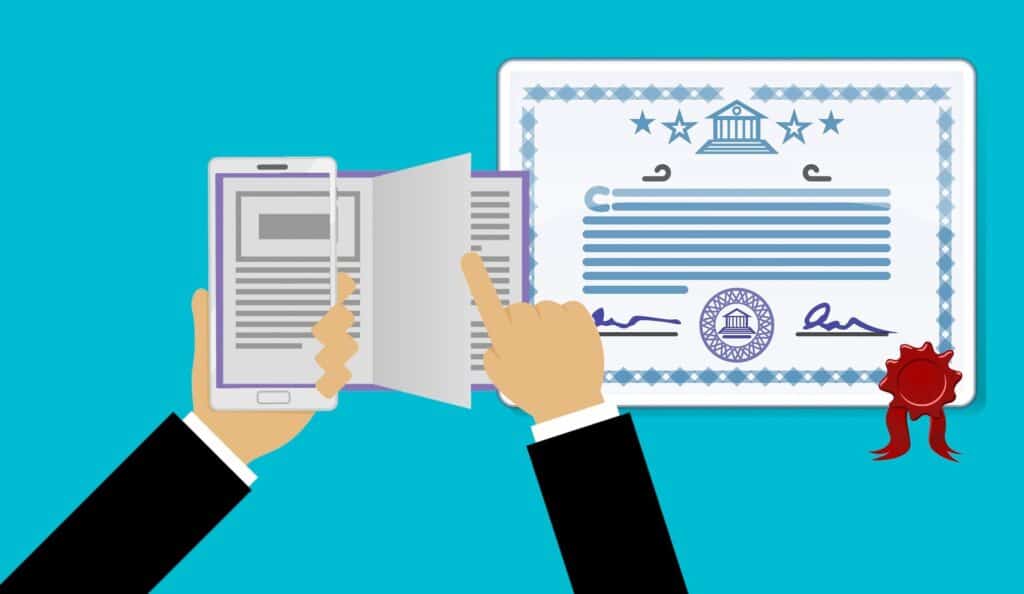 TEFL certificates are an important qualification for those looking to teach English as a foreign language, but how long are they valid for? In this article, we'll explore the answer to this question.
How long does a TEFL certificate last?
So, do TEFL certificates expire? No, a TEFL certification is valid for life and does not expire once you have obtained it. You do not need to do any additional work or take any courses to renew it. When you successfully complete your TEFL course, either online or in a training center, you'll receive your TEFL certificate and can start teaching right away.
A TEFL certificate is generally needed to teach English abroad and teach English online. So, don't put off doing it. As soon as you've completed it you can put it in your back pocket as your passport to both online English teaching jobs and TEFL jobs around the world.
What about any perks that come with the TEFL certification?
The best TEFL certifications will often come with perks such as job search assistance and support. In some cases, these will be offered as a lifetime benefit. This means that as long as the company is running you'll have access to their resources and contacts to get TEFL jobs throughout the world. In other words, the perks will not expire (just be aware that not all companies offer them!).
So, if you spend a few years teaching English in Europe but then fancy a stint in Asia, the company where you took your TEFL course will use their network to help you find employment. They may also coach you on the hiring process of different companies and in different countries and help you write your CV and covering letter. One such company that does all of these things is the International TEFL Academy.
Such lifetime perks won't be true of all TEFL course providers. It's therefore always worth doing your research and choosing where you get TEFL certified carefully. The main thing to remember is that if a company sells you on a benefit, then they should honor it. You'll soon know if they don't by looking at the reviews!
Should I take any additional TEFL qualifications?
Although some people may tell you that your TEFL certificate will expire, we have now established that this is not the case. So, fear not!
While memories of your TEFL course may become a bit hazy after a certain number of years, your certification to teach English as a foreign language will stay with you. The skills and knowledge you gain from getting a TEFL certificate are lifelong and can be applied to any teaching situation, anywhere in the world. However, that's not to say that you won't need a refresher every now and then. You may also decide it's a good idea to obtain an additional qualification.
A TEFL refresher?
Sometimes it can be hard to remember everything you have learned. TEFL courses cover a wide range of topics that include lesson planning, classroom management, grammar and phonology. It's therefore worth going for a TEFL course that gives you lifetime access. That way you can refer back to it when you need to brush up on your knowledge. If you're not in such a fortunate position, and have been away from the classroom for some time, a TEFL refresher course can be worth it to get back into the swing of things. Although, you shouldn't break the bank for this.
What about other TEFL qualifications?
Looking forward, as you pursue a career as an EFL or ESL teacher, you may find that refreshing or boosting your knowledge in certain areas can benefit you. This could be in the form of taking additional TEFL qualifications or specialized courses such as teaching business English or teaching English to young learners. These can help teach you new skills and secure a new role. Niche specialization is becoming increasingly sought after by students.
You may even decide that you want to take the CELTA (Certificate in Teaching English to Speakers of Other Languages) in addition to your TEFL course. This could then lead you on the natural pathway to taking the DELTA, which is a Diploma in Teaching English to Speakers of Other Languages (DELTA). This is an extensive qualification on a level equivalent to a Master's degree. It's therefore something you should only consider if you're serious about English teaching as a long term career option. You can see more information on TEFL qualification levels here.
Conclusion: Do TEFL certificates expire?
How long do TEFL certificates last? A TEFL certificate is for life, not just for Christmas. Once you're TEFL certified it does not expire and you can reap the benefits of it for years to come.
And if you're not TEFL certified, what are you waiting for?! There is a whole world of students out there needing your English tuition. You can get started by finding your ideal TEFL course today.