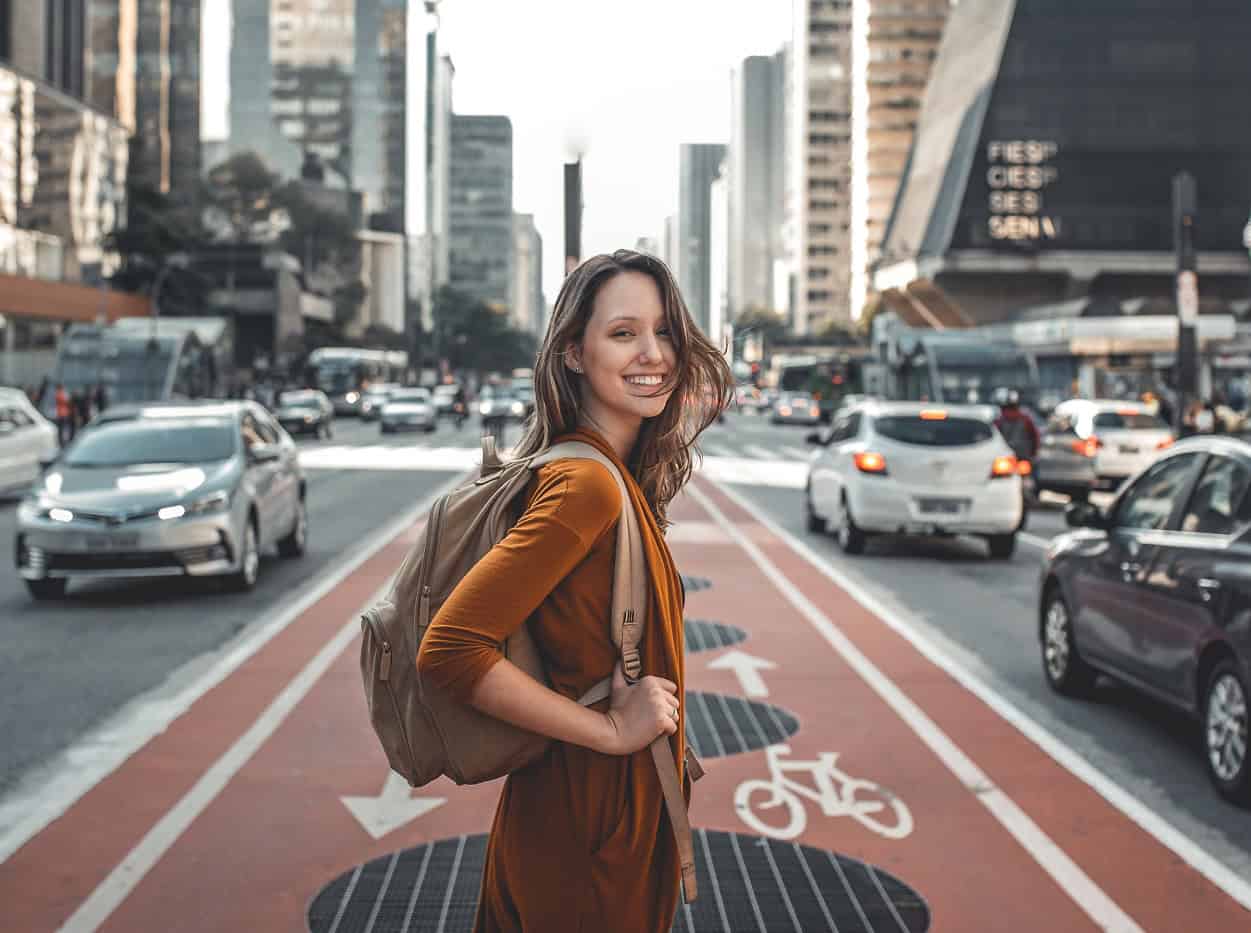 Looking for a way to make money while you travel the world?
Imagine living a life where you can combine your passion for travel while earning a living. Fortunately, in today's interconnected world, there are numerous opportunities to do just that. Whether you're a digital nomad, a wanderlust enthusiast, or simply seeking a way to fund your globetrotting adventures, there's a travel job for you.
In this article, we've compiled a list of 49 of the best travel jobs that allow you to explore the world while making a living.
49 Best Jobs For Travelers
Finding a good way to make money traveling is a dream for many travelers. Nearly everyone I've met on the road has expressed a desire to stay traveling for longer if they had more money. The good news is that there are a whole host of travel jobs that allow you to do just that.
You can choose to work in travel industry careers like flight attendants and travel agents, or you can take one of the many digital nomad jobs that allow you to work remotely from anywhere in the world.
If you're prepared to move to another country there are expat jobs such as teaching English abroad. While if you just want to travel around and earn a bit of money as you go, you can do backpacker jobs like bartending and hostel work. You can even start your own travel blog, there really is something for everyone!
So, without further ado, here are the 49 best jobs for travelers, each offering you a unique blend of adventure and opportunity.
English Teacher (TEFL)
I just had to put this one first. Teaching English as a foreign language (TEFL) is one of the best travel jobs out there. It offers a unique opportunity to make a profound impact on the lives of learners while exploring the world. It's something I did myself for many years and it's one of the easiest routes for people who want to live and work abroad.
You have the option to either teach English abroad or teach English online. Both are equally good ways to make money while you travel. Let's take a look at each option:
Teach English Abroad
Teaching English abroad is one of the most popular jobs for travelers. It offers a hands-on, immersive experience in a foreign country and you get to experience a new culture and make a positive impact on students' lives, all while earning a competitive salary.
As an English teacher abroad, your role will involve creating engaging lesson plans, conducting classes, and assisting students in improving their English proficiency. You'll be a mentor, a guide, and a source of inspiration for your students.
You can work in public schools, private language institutes, or even as a private tutor. Many teachers combine jobs, and I did this by offering my own private lessons as well as working for two private language institutes.
Teaching English abroad offers various benefits, such as competitive salaries, housing assistance, and the chance to explore your host country during your free time and holidays. It's a career that allows you to combine work with adventure, and you're also not tied to one location. This has made it one of the most popular traveling jobs with many teachers moving to a new country after a year or so.
Whether you're teaching English in bustling cities like Seoul or Bangkok, or in rural communities nestled in the heart of Europe or South America, your experience will be a transformative journey of personal and professional growth that will leave you with memories that last for a lifetime.
To embark on a career as an English teacher abroad, you'll typically need a bachelor's degree and a TEFL certification, although requirements vary by country. A passion for language, a commitment to education, and an open-minded, culturally sensitive attitude will also help you succeed.
You can check out the countries that pay the highest salaries for teaching English abroad here, and if you ever want to return home you can easily become an ESL teacher or just teach English online.
Teach English Online
Teaching English online has become an increasingly popular and flexible way of making money online. Some people have even turned it into a career.
The best thing about it is that you can do it from the comfort of your own home or while traveling around a foreign country. This makes it one of the best summer jobs for teachers, and all you need is a laptop.
In this sense, the true beauty of online teaching lies in its accessibility and convenience. You can connect with learners of all ages and levels and teach students from different countries and time zones, offering flexible scheduling options that accommodate their needs.
Whether you're helping professionals improve their business English or assisting young learners in building a strong foundation in the language, your expertise will be invaluable in guiding students on their journey to English proficiency.
There are a multitude of online learning platforms where you can teach English online, and you can even create your own teacher website.
Au Pair
If you enjoy working with children and are proficient in a second language, consider exploring the role of an au pair. Au pairs live with host families in foreign countries, where they provide childcare services, including babysitting and assisting with schoolwork. In addition to room and board, au pairs usually receive a modest salary for their services.
Typically, au pairs are young adults between the ages of 18 and 30, although specific age requirements may vary by country and au pair program. You should also be in good health and possess a genuine interest in working with children.
What makes being an au pair truly special is the opportunity to immerse yourself in another culture as an extended member of the host family. It's a rewarding experience that offers personal growth and memories that live with you forever.
If you want to go down this route, make sure you find an au pair program that aligns with your goals and preferences. There are many au pair agencies to choose from around the world, but this list of US State Department approved au pair agencies should help you get started. Just follow the link and search for Au Pair under "Program".
Once you've found a few positions you like the look of you can start applying. After completing the application process and undergoing background checks, you'll participate in interviews with potential host families. This is a mutual assessment process where you can gauge your compatibility with the family and vice versa. Remember, it's not just about them seeing if you will be a good fit, you also have to see if you could imagine yourself living with and working for them!
To discover more about becoming an au pair, you can visit websites like InterExchange, which provide comprehensive information and resources for those interested in pursuing this unique and fulfilling path.
Travel Blogger
Are you a storyteller at heart with an insatiable wanderlust? If you have a way with words and a passion for exploring new destinations, becoming a travel blogger might be your passport to adventure.
Travel blogging involves writing about your travel experiences, sharing travel tips, and monetizing your blog through advertising, sponsorships, and affiliate marketing.
But being a travel blogger is not just about sharing tips, pretty pictures, and witty anecdotes. It's about honing your storytelling skills, mastering the art of photography, and understanding the nuances of digital content creation and blogging. You can even branch out into other forms of blogging. Food blogging tends to tie in well with a travel blog, and if you're teaching while traveling you could also start a teacher blog.
A career as a travel blogger can offer you the chance to turn your wanderlust into a livelihood. The perks of blogging, and travel blogging, in particular, are abundant. You can get paid to travel, enjoy freebies from hotels and brands, and have the flexibility to work from anywhere. All you need to get started is a laptop, a camera, and a genuine love for exploration. There's a reason why this is a dream job for many travelers!
So, book your flights, pack your curiosity, your camera, and your sense of wonder, and embark on a journey to inspire others to explore the world through your eyes.
Travel Vlogger
Don't fancy blogging but still want to document your travels, why not become a travel vlogger? Embarking on a career as a travel vlogger is a great way to explore the world while sharing your adventures with a global audience.
Travel vloggers document their journeys through video, sharing their experiences on platforms like YouTube, TikTok, and Instagram.
It's a profession that blends storytelling, videography, and a passion for travel, and it's arguably the most creative travel job out there.
Your travel vlog can cover a wide range of topics, from destination guides and personal reflections to travel safety tips and cultural insights. You'll have the opportunity to connect with fellow travelers, share your unique perspective, and inspire others to explore the world.
To be a successful travel vlogger, you'll need to master the art of creating engaging and visually stunning videos that transport your viewers to far-off places. Each video you create is a window into your adventures, inviting your viewers to join you on your journey. Whether you're wandering through bustling markets in Marrakech, trekking through the lush jungles of Costa Rica, or savoring street food in Bangkok, your travel experiences become your story.
However, it isn't just a case of point-and-shoot. Travel vlogging involves planning, filming, editing, and promoting your content, all while on the move. You'll learn to adapt to different environments, navigate new cultures, and connect with people from all walks of life. Your audience will follow along as you encounter the unexpected, celebrate your triumphs, and learn from your challenges.
Requirements therefore include videography skills, storytelling ability, and proficiency in video editing. And, while there may not be a traditional paycheck in the world of travel vlogging, you have the opportunity to monetize your channel through brand sponsorships, affiliate marketing, and merchandise sales.
Making money aside, one of the most rewarding aspects of being a travel vlogger is the sense of community you build. You'll connect with fellow vloggers, travel enthusiasts, and people who share your passion for exploration.
With dedication and creativity, your vlog can become not just a passion but a sustainable career. You can even combine it with your blog!
And, if you're not sure whether you should blog or vlog, you can read more on blogging vs vlogging to get an idea of what you might be suited to.
Video Editor
Are you a creative individual with a knack for visual storytelling and a passion for transforming raw footage into compelling narratives? If you have an eye for detail and an innate ability to craft engaging videos, then pursuing a career as a video editor might be your pathway to an exciting and fulfilling profession.
Video editing involves working with various video content, refining it, and bringing it to life through editing techniques. It can take various forms and you could find yourself collaborating with directors, producers, and clients to bring their vision to fruition. You could even be working for travel vloggers or with hotels to edit their latest promotional videos, or you could be doing something completely unrelated to travel. The best thing about it is that it's location independent, meaning that you can do it from anywhere, all around the world!
The rewards are substantial and include the opportunity to work on a diverse range of projects, from films and documentaries to commercials and online content. You'll have the satisfaction of seeing your work on screens big and small, and enjoy a dynamic career with room for growth and specialization.
All you need to get started is access to video editing software, a computer, and a passion for storytelling through moving images. So, dive into the world of video editing, hone your craft, and embark on a journey to inspire and entertain through the magic of video, one frame at a time.
Travel Writer
If you prefer to stick to writing, or if you're already a travel blogger, and enjoy visiting and writing about different travel destinations, then the logical next step could be to become a travel writer.
As a travel writer, your focus is on creating compelling travel narratives for magazines, guidebooks, or websites. Being a travel writer is about the art of storytelling, the mastery of descriptive writing, and the ability to capture the essence of a place through words, bringing the world's tourist locations to life for your readers and inspiring others to embark on their own adventures.
Travel writers are often employed on a freelance basis and work can come in any corner of the globe. You could find yourself recounting the mesmerizing sunrises over Angkor Wat, the culinary odysseys through the streets of Paris, or the enchanting encounters with wildlife in the Amazon rainforest. It's fair to say that it's one of those jobs that require travel.
You'll need excellent writing skills, a keen eye for detail, and the ability to craft engaging stories. You can be paid per article or be employed on a long-term basis if you work for one of the bigger publications such as Lonely Planet.
The rewards of being a travel writer are as diverse as the destinations you'll explore. You can get paid to wander the globe, receive invitations to stay in charming hotels and resorts and enjoy the freedom to work from virtually anywhere.
Plus, if you're already writing about travel and haven't yet started a travel blog, it presents you with a great opportunity to do so!
Freelance Writer
Like writing but don't want to be confined to just travel writing? You can offer your services as a freelance writer. Freelance writers contribute to a wide range of industries, not just travel. You can write about technology, health, finances, or any other topic that piques your interest.
This can involve crafting content for magazines, websites, or blogs, and you could find yourself working on projects from journalism and marketing to content creation and storytelling. Consequently, there are many more job opportunities as a freelance writer. You can find a multitude of freelance writing jobs on websites like Freelancer.com and Upwork. It can form a great side hustle or you can treat it as a full-time job.
To succeed as a freelance writer, you need strong writing skills, a passion for research, and the ability to adapt your writing style to different topics and audiences and pitch to editors. You'll also need to be self-disciplined, as you'll be responsible for managing your workload and meeting deadlines independently.
While the freelance writing journey may have its challenges, such as securing clients and managing income fluctuations, the sense of autonomy and the ability to pursue your passion for writing make it a fulfilling and rewarding career and a great travel job. You can literally work from anywhere with an internet connection.
So, if you're ready to work independently, and explore new places while doing what you enjoy, becoming a freelance writer could be your pathway to adventure.
Editor
Reading more your thing? If you prefer to review the work of others rather than write, then why not become an editor? Editors work across a wide range of genres and publications, from newspapers and magazines to academic journals, novels, and online platforms.
As an editor, your primary responsibility is to review and improve written materials, whether they are articles, manuscripts, books, or digital content. You'll correct spelling and grammatical errors, enhance sentence structure, and maintain consistent formatting. And don't worry, Grammarly isn't going to take your job any time soon. Your role is much more than checking grammar issues and spotting spelling mistakes.
In addition to editing for grammar and style, you'll need to ensure that the message is clear and factually correct, the narrative flows smoothly, and the content resonates with the target audience while aligning with any editorial guidelines.
Although it's not one of those jobs that require travel, you can often work from wherever you like as an editor which allows you to travel the world at the same time. I actually have a good friend who has worked as an editor abroad for many years. I think he was the first person I knew who truly had a remote job, and this was back in 2011. He's since returned to the UK but continues in the role, which just goes to show how flexible being an editor can be.
Translator
If you're fluent in more than one language, a career as a translator could be a great option and is another one of those traveling jobs you can easily do on the road.
As a translator, your primary role is to convert written or spoken content from one language into another while preserving the original message's meaning and intent. You could find yourself translating a range of materials, from business documents and legal contracts to literature and scientific research.
The beauty of translation truly lies in its versatility. You can specialize in various fields, such as medical, legal, technical, or literary translation, depending on your interests and expertise.
It's a profession that demands a deep appreciation for language and a commitment to accuracy, nuance, and cultural understanding. So, it actually helps if you've traveled to foreign countries, bonus! You'll also need to be able to navigate the intricacies of idioms, colloquialisms, and cultural references to ensure your translations resonate with the target audience.
The good news is that there are plenty of job opportunities, and the demand for skilled translators continues to grow. With the rise of international business, diplomacy, and the internet, the need for accurate and culturally sensitive translations has never been greater.
You can work as a freelance translator, for translation agencies, or even in-house for multinational corporations or government organizations.
Find out more on how to become a translator.
Interpreter
Choosing a career as an interpreter can take you to many different countries around the world. Much like a translator, you'll be enabling communication and understanding between individuals who speak different languages. However, as an interpreter, your primary role is to facilitate spoken communication in real time.
To embark on this exciting journey, you'll need fluency in at least two languages, exceptional listening and speaking skills, and the ability to adapt quickly to different contexts. Your task is not only to convey words accurately but also to capture the nuances, emotions, and cultural context of the message. After all, the art of interpretation lies in your ability to think quickly, listen attentively, and speak fluently in multiple languages.
Interpreters often specialize in particular fields, such as medical, diplomatic, or legal interpreting. Your expertise will deepen as you become intimately familiar with the terminology and intricacies of your chosen domain.
You can find yourself working in a variety of settings, such as conferences, business meetings, medical appointments, legal proceedings, and international events. Whether you're helping a business negotiate a global contract, assisting doctors in communicating with non-English-speaking patients, or ensuring that court proceedings are accessible to all parties, your skills are essential in breaking down language barriers.
In a rapidly globalizing world, the demand for skilled interpreters continues to grow. Your work will not only bridge linguistic divides but also foster international cooperation, business expansion, and cultural exchange. You can work as a freelance interpreter, for interpretation agencies, or as an in-house interpreter for organizations with multilingual needs.
So, if you're ready to embark on a career that breaks down language barriers, promotes global communication, and enriches your understanding of the world, becoming an interpreter could be your key to a life filled with linguistic adventures.
Travel Photographer
Are you a passionate photographer with a love for exploring new places? If you have an artistic eye for capturing the beauty of diverse landscapes and cultures, becoming a travel photographer might be your ticket to a traveling career.
As a travel photographer, your work can take you to some of the most stunning and captivating locations around the world. It involves immersing yourself in different environments, snapping stunning shots, and turning your passion into a source of income.
But being a photographer is more than just taking pictures. It's about perfecting your craft, understanding the nuances of photography, and mastering the art of storytelling through visuals. It's about adapting to various lighting conditions, terrain challenges, and the spontaneity of travel to freeze those unforgettable moments in time. Every bustling market, breathtaking sunset, or candid portrait can become a canvas for your creativity!
While no formal qualifications are required to be a photographer, building a strong portfolio is essential to secure assignments. Many photographers create their own websites to showcase their work or upload their pictures to stock photography websites, which can be a great way to make some more or less guaranteed money each month. You also have the potential to sell your work as a freelance travel photographer, and may even land dream assignments from travel publications.
The perks of being a travel photographer are enticing and include the opportunity to travel the world, capture stunning landscapes, and meet diverse people. You'll also have the freedom to work on your own terms, setting your schedule and choosing your projects. It's a career that offers not just financial rewards but also a deep sense of fulfillment.
All you need to get started is your camera gear, a laptop for post-production, and an unwavering passion for photography and exploration. You can transform your love for photography into a thriving livelihood, one click at a time.
So, pack your camera, your sense of adventure, and your commitment to storytelling through images, and embark on a journey to inspire others to see the world through your lens.
Hotel Professional
Working as a hotel professional opens up a whole host of jobs that you can do as you travel the world.
Whether you work at a hotel reception, guest services, housekeeping, food and beverage, or management, you'll learn skills that you can transfer to any hotel around the world.
As a hotel professional, you'll be at the heart of the guest experience, so any prior customer service experience you have is beneficial. Hotels are often a "home away from home" for travelers, and your role is to make them feel comfortable.
Hotel professionals are known for their warm and welcoming demeanor, strong communication skills, adaptability, and a passion for guest satisfaction. To get a hotel professional job, it therefore helps to have some relevant training or education in hospitality management or related fields and have good interpersonal skills.
While you may be checking guests in and out to begin with, the hotel industry offers various career opportunities, from entry-level positions to management roles. With experience and dedication, you can advance to supervisory or managerial positions relatively quickly. At this stage you'll be an attractive proposition to hotel chains around the world, opening up a number of opportunities to live and work abroad.
It's not uncommon for hotel professionals to change hotels every 12 months, so you'll have the chance to explore various countries if you wish. You may even get a free room!
Cruise Ship Jobs
Working on a cruise ship is a unique way to travel while getting paid. Cruise ship jobs span various sectors, including hospitality, entertainment, marine operations, and administration. It's a bit like working in a traveling hotel!
Your role could range from offering top-notch service in exquisite dining rooms, keeping the ship running down in the engine room, or entertaining guests with nightly performances in the ship's theatre. You could even be the ship's onboard photographer, capturing unforgettable moments against breathtaking backdrops at exotic ports of call, from the turquoise waters of the Caribbean to the scenic fjords of Norway.
Qualification requirements depend on the specific position, but you'll typically enjoy free accommodation with room and board, access to onboard amenities, and the chance to visit multiple destinations during your contract. Plus, with no accommodation expenses, you can save money while you travel abroad.
However, being a cruise ship worker is more than just a job; it's an adventure. It involves adapting to a floating world with its own rhythms and routines, working alongside a diverse international team, and being the friendly face that helps passengers create cherished memories.
All you need to get started is a desire to travel, a positive attitude, and a willingness to work hard in a dynamic and fast-paced environment. So, if you're ready to set sail on a career that takes you around the globe while creating unforgettable experiences for others, getting one of the many cruise ship jobs could be your ticket to a life less ordinary.
Sailing or Yacht Crew Member
Working as a sailing or yacht crew member is a thrilling way to combine your passion for travel with a rewarding travel job.
It's one of those travel jobs where you'll get to visit a variety of locations whilst living a unique lifestyle. You'll get to wake up to breathtaking sunrises in different ports, swim in crystal-clear waters, and explore new destinations with each stop. So, if you like the sun and the sea it could be one of the best jobs for you.
As a crew member, you could be responsible for various tasks, such as navigation, maintenance, cooking, or hospitality. Your duties may include hoisting sails, navigating the sea, preparing gourmet meals, or providing impeccable service to guests. Whether on a luxurious yacht or a sailboat, your role is crucial to ensuring a smooth and enjoyable voyage.
To excel in this role, a love for the sea, a sense of adventure, and a strong work ethic are essential. Positions range from deckhands to chefs and require varying levels of experience and qualifications. Depending on your position, certifications like a sailing license or a culinary degree may be required.
Yacht and sailing crew jobs offer a chance to see the world from a maritime perspective, meet people from diverse backgrounds, and develop skills that will serve you well in the industry. If you're ready for a career that allows you to sail the seas and create unforgettable experiences for yourself and others, becoming a crew member could be well on your radar.
Flight Attendant
Working as a flight attendant is a unique and exciting way to explore the world while pursuing a rewarding career. As one of those jobs that require travel, flight attendants play a crucial role in ensuring the safety and comfort of passengers during the flight.
Qualification requirements for becoming a flight attendant may vary depending on the airline, but generally, a high school diploma or equivalent is the minimum educational requirement. Airlines provide comprehensive training programs that cover safety procedures, customer service skills, and emergency response training.
One of the most appealing aspects of being a flight attendant is the opportunity to travel to different destinations. While you may not have as much time to explore each location as passengers do, you'll still get to experience the excitement of visiting new places with layovers in cities and a couple of days to yourself in long-haul destinations.
In addition to this, flight attendants typically receive benefits such as free or discounted airfare for themselves and their families, as well as access to various airline amenities. This means you get to travel at massively reduced rates in your downtime, which is a massive win!
To embark on a career as a flight attendant, you'll need a passion for travel, a warm and friendly demeanor, and a commitment to providing excellent customer service. So, if you're ready to take off on a career that allows you to soar to new heights, becoming a flight attendant could be the perfect choice for you.
Pilot
You can't fly an airplane without a pilot and you can't get abroad easily without an airplane. Consequently, pilots are usually in high demand and it's one of the oldest travel careers.
Being a pilot has a lot of perks. It is one of the highest paying travel jobs and you have the opportunity to visit different cities, countries, and continents. Whether you're flying passengers on commercial airliners, piloting private jets, or working as a cargo pilot, each flight presents a chance to visit new places.
Pilots often have layovers in exciting cities, and you can spend your free time exploring each new destination. Imagine enjoying a day off in Rio de Janeiro or Tokyo!
To become a pilot, you'll need to undergo rigorous training, obtain the necessary licenses, and spend thousands of hours in the air. However, if you have a desire to see the world from above the rewards are well, and piloting could be your ticket to a fulfilling and travel-filled profession.
Travel Agent
Another one of the oldest travel industry careers, working as a travel agent allows you to immerse yourself in the world of travel while helping others create memorable journeys.
Travel agents play a pivotal role in turning travel dreams into reality and help clients plan and book their trips, providing valuable advice and expertise. Your responsibilities may involve curating personalized itineraries, booking flights and accommodations, arranging guided tours, and providing valuable travel advice.
To become a travel agent, you don't need to have visited every corner of the globe, but a genuine enthusiasm for travel and a thirst for knowledge about diverse destinations are invaluable. Your clients will rely on you to guide them in choosing the right vacation experiences that align with their desires and budget. This means that you'll need to stay up to date on the latest travel trends, destinations, and insider tips, plus have a working knowledge of visas and travel insurance.
Travel agents often receive travel discounts, making it more affordable for you to explore the world yourself. You'll also get commissions on bookings, and the satisfaction of creating unforgettable experiences for fellow travel enthusiasts.
If this sounds like something you'd like to do, all it takes to begin your journey as a travel agent is a passion for travel, a commitment to providing outstanding service, and a willingness to create unforgettable experiences for your clients.
Travel Consultant
You may be wondering why I've included travel consultants on this list when I've already mentioned travel agents. The reason is because they are actually different jobs. Whereas travel agents book trips, travel consultants plan them.
So, if you're passionate about travel and enjoy helping others plan their dream vacations, becoming a travel consultant could be the ideal travel job for you. In this role, you'll serve as a valuable resource for clients, crafting personalized itineraries and providing expert advice to ensure unforgettable travel experiences.
Your responsibilities will include researching destinations, finding cheap flights and good accommodation, planning tours and activities, and offering travel insurance options. You'll work closely with clients to understand their preferences, budget, and interests, tailoring each trip to their specific needs. Your end goal is to make each client's trip as seamless and enjoyable as possible.
It helps if you have an in-depth knowledge of travel destinations, which makes it ideal for travel lovers. You get paid to stay informed on travel trends and can also earn some nice commissions.
Ready to turn your love for travel into a fulfilling profession and create unforgettable journeys for your clients? Becoming a travel consultant could be your passport to a rewarding career.
Tour Guide
Are you truly passionate about culture, history, and the art of storytelling? If you have a deep love for your local area or a particular region and enjoy sharing its hidden gems and tales, then becoming a tour guide might be your gateway to a fulfilling career. It involves leading groups of travelers, sharing knowledge, and helping them experience the beauty and richness of a destination.
However, being a tour guide is more than just reciting facts; it's about being a charismatic and informative storyteller. It's about bringing history and culture to life, engaging your audience, and creating memorable experiences. It's also about navigating logistical challenges, adapting to different group dynamics, and ensuring the safety and enjoyment of your guests.
Qualification requirements may vary by location, but expertise in the area, excellent communication skills, and a friendly demeanor are essential. Generally, all you need to get started is a passion for your area, strong communication skills, and a willingness to continuously learn and adapt.
The rewards of being a tour guide are abundant and include the satisfaction of educating and entertaining travelers from all around the world and sharing your passion with others. This pays off too, as you'll earn tips for providing exceptional tours. I've been on several free walking tours in different cities, and the tour guides have always received great tips.
And before you wonder if you get a salary, there are plenty of paid tour guide positions too. One of my friends worked as a tour guide on the Galapagos Islands, so I can vouch for this! If you're looking for some of the best paid tour guide work, check out Intrepid Travel.
So, step into the shoes of a tour guide, be it in your hometown or a place you've grown to love, and embark on a journey to inspire others to discover the world through your guidance. As a tour guide, you have the chance to turn your enthusiasm for a place into a rewarding and enlightening travel career.
Adventure Tour Leader
Are you a thrill seeker who enjoys the great outdoors?
Becoming an adventure tour leader is an exhilarating travel job that allows you to share your love for exploration with like-minded travelers.
As an adventure tour leader, you guide groups of adventurers on thrilling journeys to remote and exciting destinations. You might find yourself trekking through the Amazon rainforest, leading a safari in the African savannah, or guiding a group of adventurers to Everest Base Camp.
You'll design itineraries that showcase the best of each destination, from adrenaline-pumping activities like white-water rafting to serene moments, such as sunset yoga sessions on a secluded beach. You'll create bonds with your group, share stories around the campfire, and create lasting memories together.
If you crave excitement and exploration this could be a dream job for you.
Scuba Diving Instructor
Love being in the water and exploring the abundant marine life our oceans have to offer? Then a job as a scuba diving instructor could be the perfect way for you to travel the world.
As a scuba diving instructor, your office will be the ocean and you'll teach students the art of scuba diving, from the basics of equipment use and safety procedures to advanced diving techniques and marine biology.
Your students can come from all walks of life, ranging from beginners seeking certification to experienced divers looking to expand their skills. Your role is not only to instruct but also to inspire a love for the ocean, foster respect for marine ecosystems, and instill a sense of responsibility for preserving these fragile environments.
You'll have the opportunity to work in stunning coastal locations, tropical paradises, and remote dive resorts around the world. Each day brings the possibility of encountering exotic marine life, exploring underwater caves and coral reefs, or diving on historic shipwrecks. So, if you've got a sense of adventure and a love for marine life this could be a dream job for you.
Before you dive in, you'll need to start as a certified diver and work your way up through the ranks. In the world of scuba diving, there are various certification agencies that offer instructor training programs. One of the most well known is the Professional Association of Diving Instructors (PADI).
Becoming a certified scuba diving instructor typically involves completing lower-level certifications, gaining experience as a diver, and then progressing through instructor-level courses. Continuous learning and professional development are essential in this field and patience and perseverance are key attributes that will lead you to become a successful scuba diving instructor.
Ski Instructor
If you prefer dry land to the ocean and enjoy spending time in the mountains, becoming a ski instructor or snowboarding instructor could be the dream travel job for you.
Ski resorts hire seasonal ski instructors every year. You can spend your winter in the Northern Hemisphere, either in the US, Canada, or the Alps, and when summer rolls around here escape to the Southern Hemisphere for even more skiing in Chile, Argentina, or New Zealand. It's definitely one of the most cool jobs on this list (get it?), and if you like winter, what could be better!?
As a ski instructor, you'll become a master of the slopes and be responsible for instructing students of all ages and skill levels, from first-time skiers taking their tentative first turns to advanced enthusiasts seeking to refine their technique on challenging terrain.
Each day will bring fresh mountain air, stunning vistas, and the thrill of carving down the slopes. You'll lead group lessons, offer private instruction, and assist with safety measures to ensure that your students have a safe and memorable experience.
Winter ski resorts often have a vibrant and close-knit community of ski instructors and I've heard it's a lot of fun! You'll collaborate with fellow instructors, participate in staff events, and create lasting memories on and off the slopes. The bonds you form with your colleagues and students become an integral part of your ski instructor experience.
Becoming a certified ski instructor typically involves completing training and certification programs offered by ski instructor associations or resorts. Continuous learning is essential in this field, as skiing techniques, equipment, and safety standards evolve.
To embark on this snowy adventure, you'll need to be an accomplished skier with a high level of skill and confidence on the slopes. Enthusiasm, patience, and excellent communication skills are also crucial, as you'll be teaching and guiding individuals of various ages and backgrounds.
You can search for ski instructor jobs on websites like Season Workers.
Yoga Instructor
Looking for travel jobs with flexibility? As a traveling yoga instructor, you get to travel the world and teach yoga wherever you want.
Whether you're teaching sunrise yoga on a serene beach in Bali, guiding a meditation session in the heart of the Himalayas, or leading a retreat in a remote Indian resort, it's no wonder this is a dream job for many aspiring travelers.
One of the joys of this profession is the freedom it offers. You can choose your destinations, design your retreats, and create a schedule that aligns with your personal and professional goals. Your office can be a mountaintop, a tropical beach, or a serene forest. This allows you to connect with nature and enjoy everything that traveling has to offer. It really is a wellness and travel lover's dream gig.
However, your role as a traveling yoga instructor extends far beyond the yoga mat. For many travelers, it's not just about teaching postures but also about fostering mindfulness, self-discovery, and holistic well-being. You'll be responsible for this and will find yourself leading classes, workshops, and retreats that cater to practitioners of all levels. You could even branch out into Pilates or Zumba to expand your offering.
To embark on this enriching journey and become a yoga instructor, you'll need to complete yoga teacher training and gain experience as an instructor. A deep understanding of yoga philosophy, anatomy, and teaching techniques, plus a passion for holistic wellness, are essential.
Additionally, a spirit of adventure, an open heart, and a desire to share the transformative power of yoga are the qualities that will make you a remarkable traveling yoga instructor.
Perks include practicing yoga in beautiful settings, sharing your expertise, and fostering mindfulness in others. So, if you're ready to combine your love for yoga with your wanderlust, becoming a traveling yoga instructor could be your path to a life filled with mindfulness, exploration, and connection with people and places around the world.
Truck Driver
While this may not be the first profession that comes to mind when you think about travel jobs, if you like going on road trips it could be one to consider.
Being a truck driver can be an adventurous and fulfilling job. Truck drivers often enjoy a sense of independence and the profession offers flexibility, with various routes and schedules available. You can choose to drive locally, regionally, or nationally, depending on your preferences, and get to explore the beauty of your country, from coast to coast and beyond. All you need is a commercial driver's license and experience in truck driving.
In addition to the freedom of the open road, truck driving can also provide financial stability, with many long-haul truckers earning competitive salaries. Plus, with the constant demand for the transportation of goods, job security tends to be strong in this industry and drivers are in high demand.
Street Performer
I bet you didn't expect to see this one on the list either! However, where there's an audience, there's an opportunity, and anywhere where there are tourists is bound to fit with this.
Being a street performer is a bold and creative way to share your talent with the world while embracing the spontaneity and vibrancy of public spaces. You'll take your art to the streets, turning public squares, bustling marketplaces, and busy sidewalks into your stage. Whether you're a musician, a juggler, a living statue, a mime, a dancer, or a painter, your performance becomes a captivating spectacle that brightens the lives of passersby.
Street performing often transcends language barriers, making it an excellent choice for those who enjoy traveling. You can take your act to different cities and even different countries, sharing your artistry with people from diverse backgrounds.
While street performing may not offer the financial security of a traditional job, it provides a unique opportunity to make a living doing what you love. Generous tips from appreciative audiences, the sale of your artwork, or merchandise related to your act can provide a steady income. Moreover, the freedom to choose your performance locations and schedules allows you to balance work with your personal interests and exploration abroad.
So, if you're ready to set the stage on the sidewalk, ignite smiles, and inspire wonder as a street performer, why not experience the joy of living life as a work of art?
Musician/Dancer
If you prefer to showcase your talents on the stage, musicians and dancers can both take their talents on the road, performing in different venues worldwide.
Touring as a musician or dancer allows you to see new cities and experience their unique vibes firsthand. Whether you're playing in a jazz club in New Orleans, dancing in a Broadway show in New York City, or performing at a music festival in Tokyo, each destination offers something different.
The life of a traveling musician or dancer is often dynamic and fast-paced. You'll rehearse intensively, perform, and then hit the road to entertain audiences elsewhere. This constant movement means that you'll never be stuck in one place for too long, fueling your sense of adventure and wanderlust.
Qualifications vary by art form, but talent and stage presence are crucial and you'll need to be good at what you do. But, if you've got what it takes it certainly makes for one of the more exciting travel jobs.
DJ
Are you a music enthusiast with a love of travel? Why not blend your love for music with your desire to explore the globe by becoming a traveling DJ?
As a DJ, you could find yourself jet-setting to various corners of the world, setting the stage on fire with your music at exclusive events, and keeping party-goers grooving in clubs and unique venues. Envision yourself spinning tracks on a luxurious yacht in the Mediterranean, orchestrating beats at a trendy club in New York, or making waves at a beachside club in the Caribbean. The possibilities are as long as your playlist!
You'll need to know your music and have the ability to read the crowd, plus be able to handle all of the DJing software and equipment. However, if you can do this and possess an unwavering passion for music it could be your golden ticket to exploring the world while doing what you adore. So, crank up the volume, spin the decks, and let your beats carry you to far-flung destinations.
WWOOFing
Before you start worrying, I'm not suggesting you take up a career as a street performer impersonating a dog! WWOOFing is something entirely different.
WWOOF (World Wide Opportunities on Organic Farms) connects travelers with organic farms in various countries, offering an opportunity to exchange your labor for lodging and meals. You'll typically spend half your time working on the farm and the other half exploring the destination. This makes it one of the best travel jobs for those seeking a unique and immersive travel experience.
The beauty of WWOOFing lies in its diversity. You can find placements in almost any corner of the world, from lush vineyards in France to remote rice paddies in Thailand. Each farm has its own character, and your tasks can range from planting and harvesting crops to taking care of livestock or helping with sustainable building projects. There are almost 2,000 organic host farms in the US alone, with placements available in over 130 countries. In other words, you're spoilt for choice!
One of the most appealing aspects of WWOOFing is that it offers a budget-friendly way to travel. By eliminating the need to pay for accommodation and often providing meals, it allows you to explore new destinations without breaking the bank. This not only makes it accessible to a wide range of travelers but also promotes a more sustainable and responsible form of tourism.
You'll also get to forge meaningful relationships with the farmers and your fellow WWOOFers. Some of whom you may find yourself traveling on with once your WWOOFing experience comes to an end.
All you need is a sense of adventure, a willingness to learn, and a genuine interest in sustainable living. No prior farming experience is typically required. So, if you're ready to get your hands dirty and gain a deeper understanding of sustainable agriculture practices along the way, WWOOFing might just be the perfect ticket to your next adventure.
Peace Corps Volunteer
If you're a US citizen you could consider joining the Peace Corps. Joining the Peace Corps is not just a travel job; it's a life-changing adventure for those who are passionate about making a positive impact on communities around the world.
As a Peace Corps volunteer, you get the chance to live and work in remote and underserved communities. You might find yourself teaching English to children in a rural village in Africa, promoting sustainable agriculture in South America, or working on public health initiatives in Asia.
The Peace Corps provides comprehensive support, including training, housing, and a living stipend, allowing you to focus on your mission and the people you're helping. This financial support, coupled with the absence of typical living expenses, allows you to save money while abroad or travel to neighboring countries during your service. It's also a great talking point for your CV!
One of the most compelling aspects of being a Peace Corps volunteer is being fully immersed in the local culture, and learning new languages, traditions, and ways of life. Assignments usually last 2 years, giving you plenty of time to absorb the experience.
So, if you're driven by a sense of purpose and are looking for a travel opportunity that allows you to contribute to meaningful projects in different countries, joining the Peace Corps could be your pathway to an impactful and enriching travel experience.
International Aid Worker
Becoming an international aid worker is an impactful way to work in a foreign country and make a positive difference in the lives of others.
International aid workers often travel to remote or challenging locations to provide assistance to communities in need around the world. They offer crucial support during emergencies like natural disasters or conflicts, provide humanitarian aid, and also work on long-term development projects. This is not a holiday!
However, while the work of an international aid worker can be demanding and emotionally taxing, it's also highly rewarding. Making a meaningful impact on the lives of those in need is priceless, and this is why it is one of the best jobs if you're looking to make a difference in the world.
If you take on this role you could find yourself stationed in refugee camps, remote villages, or urban areas. You'll likely be working for non-governmental organizations (NGOs), government agencies, or international organizations.
To become an international aid worker, you typically need a background in fields like public health, engineering, or social work. Experience in disaster response or development work is valuable. You can also start with a volunteer program if you want to ease yourself in.
Check out organizations like USAID as a good starting point. The Peace Corps and Red Cross are also great places to look.
Travel Nurse
What is a travel nurse I hear you ask? Well, it's basically exactly what it says! A travel nurse is a registered nurse (RN) or nurse practitioner (NP) who works on a temporary contract basis at healthcare facilities in various locations, often across different states or regions.
Travel nurses are typically employed by healthcare staffing agencies or companies that specialize in placing healthcare professionals in short-term assignments. The perks include competitive pay, housing allowances, and the opportunity to work in diverse healthcare environments while exploring new places.
 So, if you have the necessary qualifications and nursing experience, travel nursing can represent a great way to make money while you travel the world.
Check out International Travel Nurse or Travel Nursing to learn more about the sort of positions that are available.
Foreign Service Officer
Before you go all James Bond, working for the foreign service doesn't necessarily mean becoming a spy! However, foreign service jobs do represent some of the most exciting travel jobs available.
Foreign service travel jobs can take you to different countries around the world. You could find yourself working as a diplomat (foreign service officer) or in an advisory role, and your job may involve political affairs, economic relations, and of course diplomacy. You could be negotiating international agreements, promoting cultural exchanges, or assisting citizens in need.
This is not a casual traveling job, but the perks include living abroad and making a real impact on global issues. To join this elite group, you'll need strong analytical skills, adaptability, and a deep understanding of international affairs. Fluency in multiple languages is often a significant asset along with a university or college degree.
You can find out more about these roles at the US Department of State or check out the Diplomatic Development Fast Stream if you're from the UK. Other countries will offer similar programs.
Archaeologist
From being a spy to being Indiana Jones. If you're into the history of human civilization, a job as an archaeologist could be a captivating career path that allows you to uncover the secrets of ancient civilizations and travel the world.
As an archaeologist, your role is to explore the past through the study of material remains, artifacts, structures, and cultural landscapes. Your work may take you to remote locations, challenging environments, and diverse cultures, or down to your local museum! Whether you're excavating a millennia-old burial site in Egypt, uncovering the remnants of a lost city in the rainforests of Central America, or analyzing prehistoric cave paintings in France, archeology is a continuous journey of exploration and fascination.
However, it isn't just about digging in the dirt; it's a meticulous process of research, analysis, and interpretation. Beyond the thrill of discovery, archaeologists play a vital role in preserving and safeguarding our cultural heritage.
Archaeology offers numerous career paths, including academic research, museum curation, heritage management, and cultural resource management. You can choose to specialize in specific time periods, regions, or archaeological methods. And, while it might not make you rich, it's one of those jobs that can take you outside of your own country to interesting locations around the world.
To embark on this journey, you'll typically need an undergraduate degree in archaeology or a related field, followed by advanced studies or fieldwork experience.
Geologist
Geologists study the planet's rocks, minerals, and landscapes, which often takes them to some of the world's most breathtaking and remote locations.
You could find yourself researching ancient rock formations in the Grand Canyon, surveying volcanic activity in Iceland, or studying seismic patterns in the Himalayas. Or, if you're like one of my friends, you could take one of the many expat jobs in Australia and work in the mining industry.
Being a geologist is a rewarding job and you can make good money. However, you'll need a bachelor's degree or college degree in geology to secure a position.
Architect
Want to travel the world and leave your mark everywhere you go? If this sounds like your ideal traveling job why not become a traveling architect!?
Choosing a career as a traveling architect is a unique and exhilarating way to merge your passion for design and construction with a love for exploring diverse landscapes and cultures. It's a profession that allows you to shape the world, one building at a time, while discovering the beauty of architecture across the globe.
As a traveling architect, your role extends far beyond drafting blueprints and overseeing construction sites. You'll journey to different corners of the world, immersing yourself in various architectural styles, historical landmarks, and innovative designs. Whether you're exploring ancient temples in Cambodia, marveling at modern skyscrapers in Dubai, or studying sustainable architecture in Scandinavia, your travels can become a source of inspiration and education for the buildings you design.
Being a traveling architect often means working on international projects or collaborating with architectural firms worldwide. Your projects will vary in scale and purpose, from residential homes and commercial spaces to public infrastructure and cultural institutions. You may find yourself designing luxury resorts on tropical islands, contributing to urban planning in bustling metropolises, or participating in humanitarian projects that bring shelter to those in need.
The life of a traveling architect is therefore marked by adaptability and versatility. You'll encounter different design philosophies, building codes, and client expectations. Each project will be an opportunity to broaden your horizons, challenge your creativity, and deepen your expertise.
To embark on this exciting journey, you'll need to complete a formal education in architecture, gain experience in the field, and develop a portfolio that showcases your design skills and versatility. A passion for architecture, an open mind, and a willingness to adapt to different environments and challenges are qualities that will set you apart as a successful and impactful traveling architect.
Airbnb Host
Got some money spare to invest in a property? Why not buy a home and rent it out while you travel? Depending on your budget you can do this either at home or abroad and it's a great way to make money from your property when you're on the road.
One of the best ways to rent out your home is on a property rental site like Airbnb. Whether you have an extra room, a vacation home, or your own home, Airbnb allows you to share it with a global community of travelers. You can list your property for short-term rentals and set your own availability, giving you the flexibility to host guests whenever you like.
As an Airbnb host, you provide travelers with a comfortable and unique home-away-from-home experience. You'll have the opportunity to offer local insights, recommendations, and a personalized touch to enhance your guests' experience. You can even do this for others if you don't own the property, with many people now being employed as Airbnb hosts.
The income you earn from your property, or from working as an Airbnb host, can then go towards funding your travels and if you're lucky paying off your mortgage!
House Sitter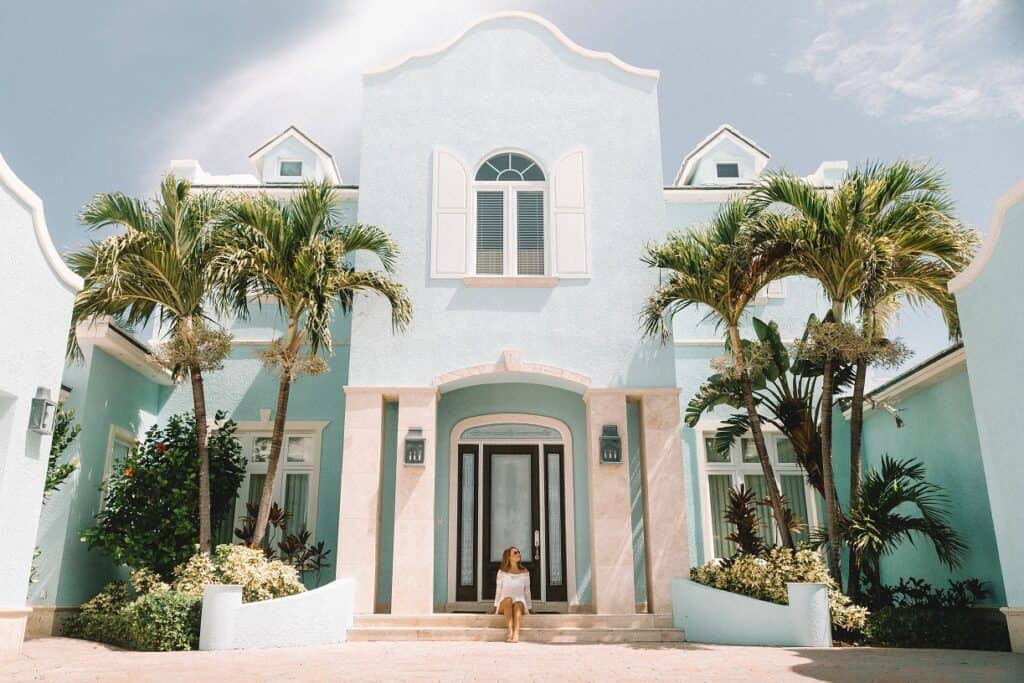 Fancy living like a local in various locations? Becoming a house sitter is an intriguing travel job that offers a unique way to explore new destinations while providing a valuable service to homeowners.
House sitters are entrusted with looking after homes and properties while their owners are away, offering peace of mind to homeowners and an opportunity for you to explore new places.
Imagine waking up in a cozy mountain cabin, enjoying your morning coffee on a tropical island terrace, or tending to a charming garden in a historic European town. As a house sitter, you can select assignments that align with your travel interests and preferences.
You can find house-sitting opportunities in urban apartments, countryside cottages, exotic villas, and even popular tourist destinations.
House sitting offers cost-effective travel since accommodation is typically provided in exchange for your services. This means you can explore new destinations without the expense of hotels or rentals, making it an ideal choice for budget-conscious travelers.
Furthermore, house sitting often involves caring for pets, which can add a wonderful dimension to your travel experience. Whether it's walking dogs along scenic trails, cuddling with cats by the fireplace, or tending to the needs of other beloved pets, you can also enjoy the companionship of animals while exploring the world.
Pet Sitter
Becoming a pet sitter is a delightful and flexible career that can be an ideal travel job for animal lovers. As a pet sitter, your role is to care for pets while their owners are away, providing companionship and ensuring their well-being.
Pet sitting offers flexibility, as you can choose your assignments and set your rates. You can decide when and where you'd like to work, making it an ideal job for those who want to travel on their terms. So, if you know you'll be staying in a particular place for a certain length of time, you can keep an eye open for any pet sitting opportunities that pop up. Dog walking also fits into this category.
Alternatively, you can travel to different locations to care for pets. You might find yourself looking after dogs, cats, or even exotic pets in various settings, from urban apartments to rural farmhouses. This allows you to explore new places while doing something you love.
Hostel Worker
Working at a hostel is one of the original backpacker jobs. It is a great way to meet your fellow travelers, build lasting friendships, and make lifelong memories with both guests and colleagues. I've spoken to many people who have done this over the years and they have all enjoyed the job.
As a hostel worker, you can choose assignments that align with your travel interests and preferences, and you could find yourself checking in guests to organizing activities and ensuring the cleanliness of the premises. You may even end up working in the hostel bar!
It often comes with perks such as free accommodation and discounts on food and drinks, and you can usually stay for as little or as long as you like provided you do a good job.
This not only cuts down on expenses and makes travel more affordable but it also allows you to stay longer in your chosen destinations and explore nearby attractions. Then, when you're ready to move on, you'll probably have some willing traveling companions to come with you for the next leg of your adventure.
Tip: At some hostels, you'll receive free room and board in return for your work, but if you plan on staying longer it's worth trying to negotiate a paid position.
Hostels can be found in all corners of the world, from bustling city centers to tranquil beach towns and remote countryside retreats.
Bartender
Like to socialize and meet new people? Then bartending could be the ideal travel job for you. Bartenders are in demand worldwide and you have the chance to work in different cities and countries.
As a bartender, you have the opportunity to work in a variety of settings, from upscale urban bars to beachfront resorts, restaurants, and exotic cruise ships. You could find yourself crafting cocktails in bustling metropolises like New York, serving drinks on a Caribbean island, or mixing beverages at a ski resort in the Swiss Alps.
One of the most alluring aspects of being a bartender is the flexibility to travel and find employment in diverse locations. Each place you work provides a unique experience and allows you to connect with locals and travelers from around the world.
Bartending also offers financial advantages for travelers. Many establishments provide accommodations or employee discounts, making it easier to explore new destinations without the burden of high accommodation costs. Additionally, the profession allows for flexibility in work hours, giving you the freedom to balance work and travel.
Event Planner
Event planners can take their skills on the road, organizing conferences, product launches, and other events in various locations. I know someone who has done this successfully for several years while traveling to different corners of the world to go scuba diving. He's truly living the digital nomad lifestyle!
Needless to say, one of the most appealing aspects of being an events planner is the opportunity to work on a wide range of events from practically anywhere in the world.
Your role involves taking clients' visions and turning them into reality, ensuring that every detail is meticulously executed. Whether it's selecting venues, inviting attendees, arranging catering, or managing the budget of the event, you'll be the driving force behind making events run seamlessly.
You'll need to possess strong organizational skills, but if you have a passion for planning and a knack for details, a career as an events planner could be right up your street.
Stock Trader/Crypto Trader
If you've got some trading experience and have shown consistent profitability over a sustained period of time, being a stock trader or crypto trader can be a great way to make money while you travel the world.
You'll need a strong understanding of financial markets, technical analysis, and trading strategies, and should keep abreast of global economic events and market news to make informed decisions. Effective risk management and discipline are also crucial for long-term success.
If you can master this, being a stock trader can be a lucrative and flexible career choice, making it an attractive travel job thanks to the possibilities offered by online trading. You can work from virtually anywhere with an internet connection and set your own schedule, enabling you to balance work with travel and personal life effectively. You can also seize opportunities in different time zones and adapt your trading strategies to various market conditions around the world.
Important: This is not one that we advise doing unless you have previous trading experience, and you should only ever invest what you can afford to lose. Remember, your funds are at risk and you should always do your own research. You can lose money doing this!
However, if you have the necessary skills and make the right decisions, stock trading can be highly profitable. You can buy and sell stocks with no fee on apps like Robinhood, and if you prefer to invest you can put a bit of money aside each month to try and grow your portfolio as you travel.
Financial Advisor
If you're financially savvy, want to make money, and have the right qualifications and certifications, working as a financial advisor can be an excellent travel job.
Financial advisors play a pivotal role in helping individuals and businesses manage their finances, exploring various financial markets and investment opportunities worldwide.
One of the most attractive aspects of being a financial advisor is the ability to work remotely and serve clients from anywhere. Thanks to digital tools and communication technology, you can provide financial guidance and conduct meetings with clients regardless of your physical location. This means you can be on the move and travel while still serving your clients effectively.
The best part is that traveling to different destinations allows you to gain firsthand insights into local economies and financial trends, which can be valuable for your clients. This sounds like the perfect excuse to travel to me!
Consultant
Do you consider yourself an expert in a particular area? Perhaps you're a pro at using a particular piece of software or specialize in a specific role. If this sounds like you, you could become a consultant.
While it might not be what you'd call one of the traditional travel industry careers, being a consultant can be one of the highest paid jobs both at home and abroad.
Consultants are trusted advisors who analyze business processes and provide valuable insights, recommendations, and solutions to help businesses and organizations address various challenges and improve their performance. They can work with a wide range of clients, from small startups to large corporations, government agencies, or non-profit organizations.
The role often involves traveling to meet clients and if you work independently you can choose your base. This makes being a consultant one of the best long-term travel jobs if you want to base yourself out of a certain region. I know several people who have gone to work in the Middle East in this capacity and they get to explore all of the surrounding tourist spots in their downtime.
So, if you're passionate about solving complex problems and enjoy the prospect of combining business expertise with travel, consulting could be an ideal career choice.
Web Developer
A web developer is what could be described as one of those travel friendly jobs. While it doesn't actually involve travel, it does give you the ability to work remotely.
It's one of the most popular jobs for digital nomads and offers a unique blend of creativity, flexibility, and location independence. You have the freedom to choose your workspace and travel destinations, and you can work from virtually anywhere in the world.
Armed with your laptop and an internet connection, you can code, design, and develop websites and applications from the comfort of your home, a cozy café in a foreign city, or even a hammock on a tropical beach.
Many web developers find themselves working in co-working spaces with other digital nomads. This can present you with a good opportunity to make new friends and business contacts.
If you're self-employed, the profession offers the flexibility to set your own schedule, allowing you to explore new cities, cultures, and experiences at your own pace. You can embark on short or extended trips and adapt your work hours to match your travel adventures.
Additionally, being a web developer offers financial advantages for travelers. Since your work is digital, there's no need to worry about location-specific costs. Many web developers find that their earning potential allows them to fund their travels comfortably, especially if they work from some of the cheapest countries to live in.
You don't need a degree to become a web developer, but you do need to know how to code. You can learn how to code online, so, if you're tech-savvy and have a sense of adventure you could even pick it up on the road.
Virtual Assistant
Working as a virtual assistant is one of the most common online jobs out there, but it also acts as a great vehicle for you to travel the world.
As a virtual assistant, your role revolves around providing essential support to businesses, entrepreneurs, and professionals from different parts of the world. You'll leverage technology to assist clients with tasks ranging from email management and scheduling appointments to social media management, managing an e-commerce store, and research projects.
Most of the time the work does not require a degree, and your ability to navigate digital tools, project management software and platforms will be a cornerstone of your success.
One of the main perks of being a virtual assistant is the freedom to work from anywhere in the world with an internet connection. Whether you choose to work from the comfort of your home office, a cozy coffee shop, or a beachside resort, you have the flexibility to design your work environment and working hours to suit your preferences.
The beauty of virtual assistance lies in this versatility and this makes being a VA one of the most flexible travel jobs out there.
Many virtual assistants work as freelancers or independent contractors, while others are part of virtual assistant agencies. If you choose to build your own solo business, websites like upwork.com offer a platform for you to advertise your services and publish thousands of VA jobs that you can apply for.
Social Media Manager
A social media manager plays a crucial role in managing an organization's or individual's social media presence and is a common digital nomad job.
As a social media manager, you're responsible for social media strategy and creating and curating engaging content. This can include crafting captivating posts, designing visually appealing graphics, and producing engaging videos. You may also run paid advertising, and oversee campaigns on platforms like Facebook and TikTok.
Additionally, you'll need to efficiently manage the posting and scheduling of content. This can often be done with the help of specialized social media management tools. It's important that your posts are seen by your target audience and you'll need to actively respond to comments, messages, and mentions to grow your community.
While this may sound like a lot of work, the best thing about it is that it can be done remotely which makes it a great digital nomad career. You get the opportunity to travel extensively, and who knows, you may even end up being a social media manager in the travel industry, promoting destinations, hotels, and travel experiences to your fellow travelers.
Customer Service Agent
You can do a remote customer service job from any location that is sufficiently quiet and has a decent internet connection. This freedom allows you to balance your work with travel and it's not a difficult job to get into, which makes it an attractive option for many looking at different traveling jobs.
Typical responsibilities include providing friendly and efficient assistance through various channels, such as phone, email, or chat, and you'll need to be able to adapt to different situations and handle challenging customer interactions with grace and professionalism.
To excel in the role of customer service agent, all you need are strong communication skills, empathy, and problem-solving abilities. These traits will also be helpful when you travel abroad.
Sales Representative
Although not like some travel jobs where your primary purpose is traveling, you can still get to travel to different countries as a sales representative.
Sales representatives promote and sell products or services, often to clients in foreign markets. This can involve a lot of travel, as you need to meet clients in different locations. So, if you want to make money, earn some decent commissions, and are happy to explore new destinations in your free time, it could be a great option for you.
Qualifications vary by industry, but strong sales skills and a willingness to travel are essential. I don't think we need to worry about that last part if you're reading this page!
Find Your Dream Travel Job?
That ends our list of the best travel jobs to make money and see the world.
The world is your oyster, and there are many ways that you can turn your wanderlust into a way to make money while traveling. Whether you prefer teaching, blogging, photography, or simply exploring new destinations, there's a travel job that aligns with your skills and interests that can enable you to live your dream.
Did you find your dream travel job?
Latest posts by James Prior
(see all)