If you can teach your students to love reading, you'll set them well on the way to improving their English level in record time. And this isn't the only benefit of reading. Recent research from a Social Science and Medicine study informs us that children who read for pleasure have been shown to exhibit better behavior and attention levels as they grow up. Plus, it improves their academic performance. So, how can you get your students to love reading?
How to get your students to love reading
Ultimately, the act of reading is necessary for learning. There is no doubt that a teacher's job is made easier if their students are avid readers. This is especially true for teaching English as a foreign language. It's well known that reading helps students improve their grammar and vocabulary, as well as increase their imagination.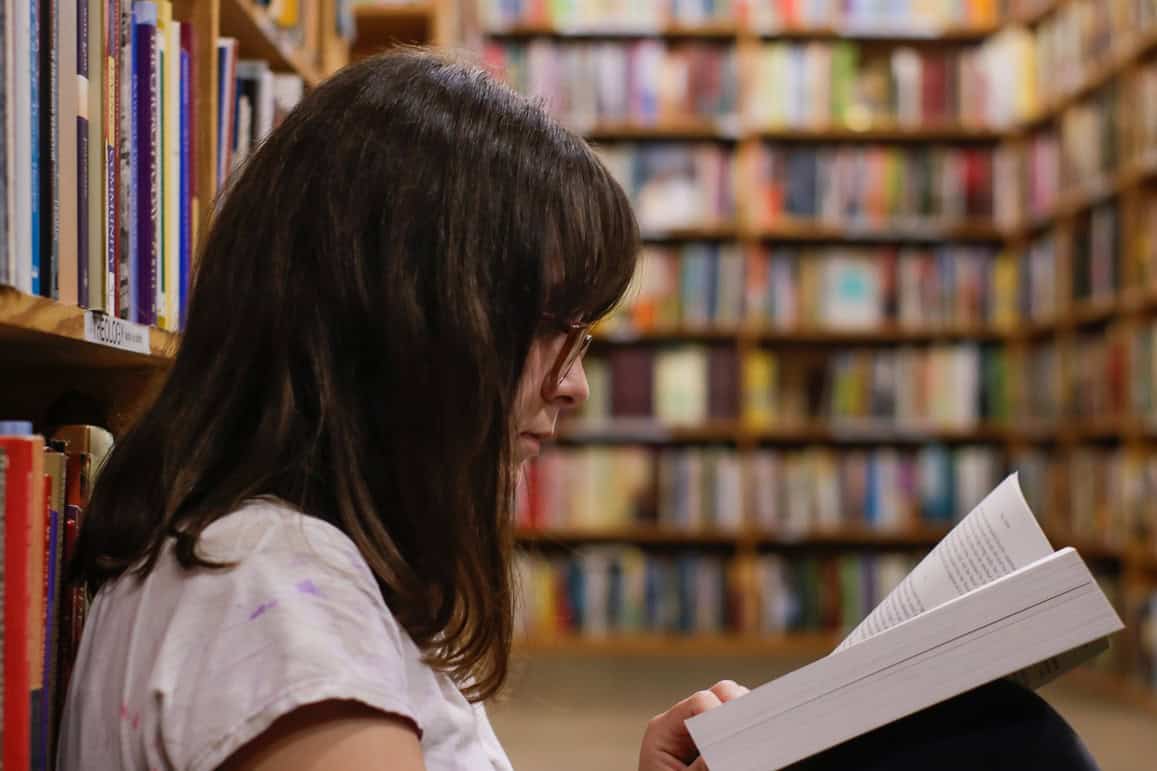 Therefore, English teachers must make it a point to encourage their students to love reading.
While this is a challenging task, many people and organizations around the world have implemented amazing reading programs. You can use these inspire your own teaching methods. So, without further ado, here's some ideas on how to teach your students to love reading.
Hold regular book talks
More often than not, students want to read what their friends are reading. One way for them to be able to share the books they're interested in is by having a dedicated session for them. To this end, lead teacher Brenda Krupp recommends holding book talks regularly. This allows students to motivate each other to try new books.
This type of activity is common in the US, where students already have the opportunity to read books regularly as part of the national curriculum. According to Krupp, book talks also increase the number of books read by the students.
Of course, when it comes to teaching English to non-native speakers, your ability to hold book talks will depend on the student's level. It won't be possible with beginner level students, but for more advanced students it can be a great activity.

To give this a try, assign a student or two to share a book of their choice with the class. You can do this once or twice a month. This can be done near the end of class, for about half an hour. Instruct them to talk about the book, covering any lessons they gleaned from it, their favorite characters and any interesting new vocabulary they learned.
Increase their exposure to books
Reading can be boring when it's all textbooks and analytical literature. To keep your students motivated to read, introduce them to more books and genres. Allow them to find titles that can hold their interest, naturally cultivating their interest and love for reading. Bridge International encourages their students to read a variety of books as part of their curriculum. As an organization that operates in the more remote parts of the world, this increase in the availability of reading materials has improved their students' reading comprehension, allowing them to improve their skills.

You can follow Bridge by introducing more activities that involve reading in the classroom like story time sessions, book show-and-tells, or read-alouds. These will broaden your own students' exposure to different genres and stories, encouraging curiosity. Some easy-to-read books you can start them on Fantastic Mr. Fox and Charlotte's Web.
Book show-and-tells in particular can be a great way to check for understanding among your students. This is particularly important if they are learning English as a foreign language.
Establish a reading buddies program
The companionship and bonding students get out of reading with a friend can motivate them to read more often. Their literacy skills can also improve if they are partnered with other students, because they can be assisted when tackling more advanced dialogue. For example, pupils from a Burnley Primary School are paired with older students so that they can read together. This is referred to as "reading buddies."
In this program, older students volunteer and receive training from a teacher so that they're prepared to guide primary students. During lunchtime, they read a book together.

If possible, you could establish a similar program in your language school with more advanced students guiding others. If not, pair up the students in your class so they'll have someone to read with and discuss the book.
Reward their reading
Reading is an important part of a person's education, but it can also be enjoyable and relaxing. It's important to find ways to reward reading, whether it's done for school or for pleasure. There are many different ways to do this.
One way to reward reading is to give your students a physical reward, such as a sticker or a badge. This can work for both children and adults and is done in many schools around the world. It shows students that they are doing something good and that they are being rewarded for their efforts.
Another way to reward reading is in the form of a verbal reward. This could be anything from telling your students how proud you are of them privately to praising them in front of other students. Verbal rewards show them that you appreciate their efforts and that you truly value reading. This will encourage your students to read more.
But perhaps the best way to reward reading is by providing students with additional opportunities to read. This is where a real love of reading can be forged.
Summary
Reading is a vital part of education and a key facet of learning and understanding the English language. It plays a key role in building vocabulary and benefits students' academic performance, whilst also serving as a bonding experience with their classmates.
It's up to you as the teacher to hone in on this and teach your students to love reading. If you achieve this it will make teaching the English language significantly easier for you.
Latest posts by James Prior
(see all)