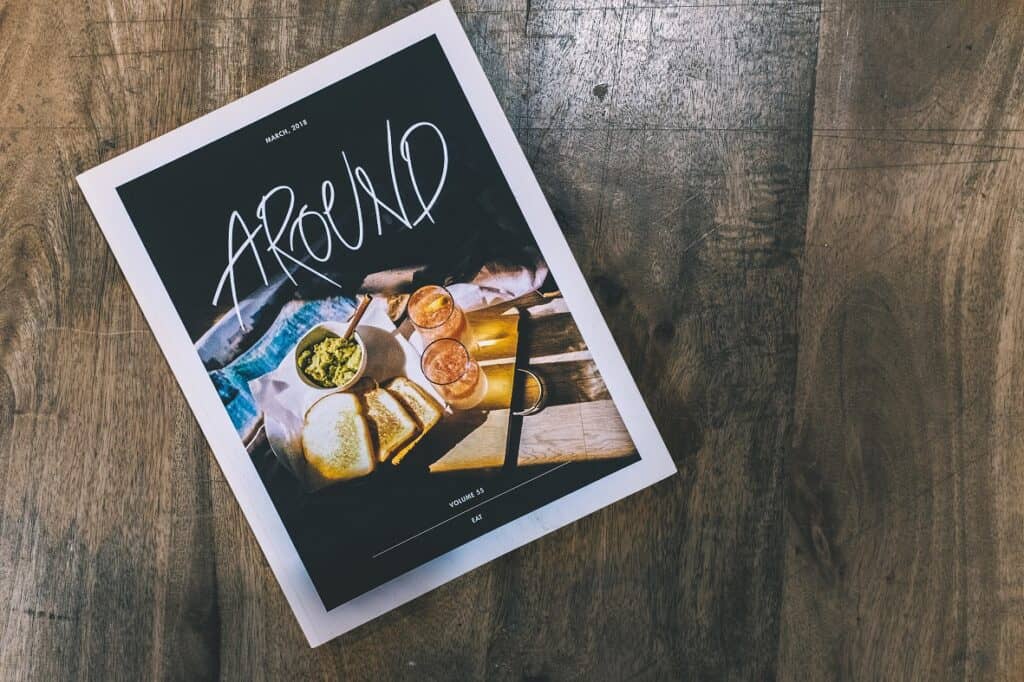 There is no denying the fact that flyers are a fantastic way to advertise your company, services, or event, especially if you're involved in the tutoring business! However, printing flyers at a print shop can be very expensive. Fortunately, with a few easy steps and the help of a flyer maker like Vista Create, you can create and print your flyers at home in a few simple steps.
Everything you need to know about printing flyers at home, from selecting the best template to printing your stunning flyer, will be covered in this article. But first, let's explore what defines a great flyer in the first place.
What Makes a Great Flyer?
There are a lot of things that can make a flyer great and impressive. Usually, it must be able to grab the reader's interest and successfully convey the intended message. It should have a pleasing visual appearance and offer simple, easy-to-read information, especially if you are advertising your services. If you really want to make it stand out from the crowd, try using eye-catching fonts, bright colors, and high-quality pictures.
Along with that, it should also have a powerful call to action in order to compel the reader to do something particular, like buy something, go to an event, or get in touch with the company. Last but not least, a fantastic flyer should be effectively distributed to the intended audience, whether through direct mail, handouts, or online channels. The success of a business or event can be significantly impacted by it, especially if it is well-designed and well-implemented.
How to print your flyer at home
Now that we know what makes it so great, let's understand how you can print one for yourself at home!
Step 1: Choose a Ready-made Template
Selecting an existing template is the first step in creating your stunning flyer. You can get and personalize a variety of flyer templates from websites by choosing the ones that best suit your needs. Vista Create and Canva are two of the well-known platforms where amazing and impressive templates can be found.
Make sure the design you choose serves the purpose of your flyer. Select a template that accurately represents your brand and style if you are promoting a business. Select a template that represents the theme of the event you are willing to promote. After choosing a design, it's time to include some high-quality photos to make it more interesting.
Step 2: Add Photos
Your flyer can be significantly improved visually and made more interesting by adding pictures. You can include images that are relevant to your business, an event, or any other details you wish to communicate. Make sure the images you include are of high quality and relevant to your message.
You can look for free stock images online if you don't have any of your own. A wide variety of free stock images are available on websites like Unsplash, Pexels, and Pixabay that you can use for your flyer. Just explore these sites, and you are bound to get a huge library of free and high-quality images.
Step 3: Customize the Design
This is the step where you get the opportunity to be as creative as possible. With your creativity, you can truly distinguish your flyer by customizing the design in the best manner possible. The layout, fonts, and colors can all be adjusted to suit your business or event. Use contrasting colors for the text and background to make it easier to comprehend.
If you are launching an event, be sure to provide all the pertinent information. These can include important information such as the date, time, and place. To draw attention to the most crucial information, use headlines that are bold and catchy.
Step 4: Download, Share, or Print
When you're finished customizing your flyer, download, distribute, or print it. You can share your flyer via social media, email, or any other medium by downloading it as a PDF or image file. If you want to print your flyer, you can simply place an order at your desired flyer maker site, and they will deliver it to your doorstep. Alternatively, you can also print the flyer on glossy paper at home if you've got a colored printer.
Open your PDF file and click on File > Print Option.
In the Print dialog box that appears, preview how your flier will look on paper.
Click on Print.
Your printed flyer is now ready to be distributed among your peers!
Final Thoughts: Just print it!
The process of designing and publishing a flyer at home has never been simpler. You can quickly and easily make a professional-looking flyer with the help of online design tools and pre-made templates. Simply follow the steps we have mentioned above, print your flyer, and you are good to go. Happy designing!
Latest posts by James Prior
(see all)