Finding a good website to use when teaching English can be crucial for EFL & ESL teachers. From lesson plans and grammar exercises, to playing games with your students, the best websites for EFL & ESL teachers can help transform your lessons.
To help make your English teaching lives easier we've compiled a list of them – and they're nearly all free! Read on to learn more.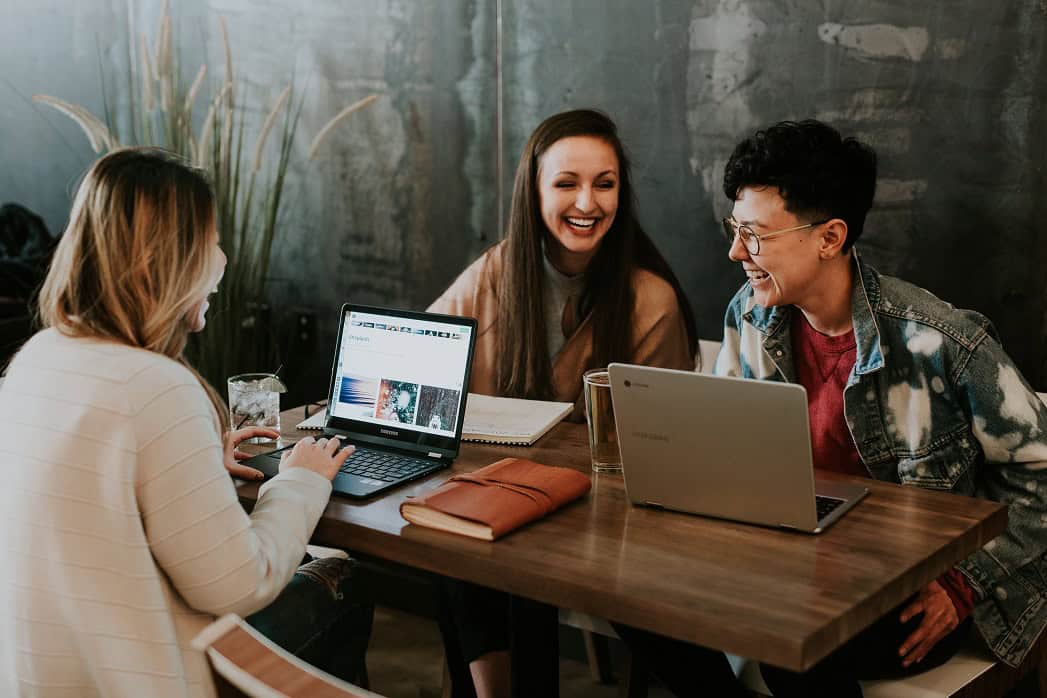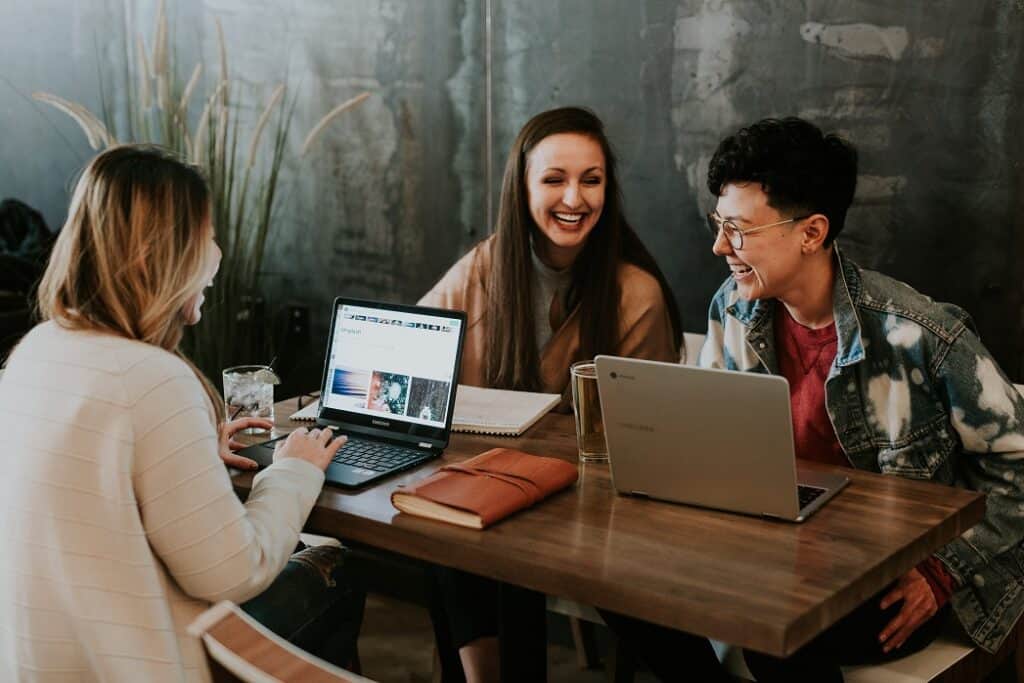 These days, thanks to the internet, many of the best English teaching resources are now available at our fingertips. All good EFL and ESL teachers know that you can never have too many teaching resources, but with nearly 2 billion websites online (and counting) how do you know where to look!?
Luckily, we're always on the lookout for the best websites for EFL and ESL teachers, and you'll find many of them here. You may even be inspired to create your own teacher website.
So, if you're looking for lesson plans, worksheets, grammar exercises or songs and games for your English lessons, check out the best websites for ESL & EFL teachers below. Just make sure you bookmark this page to save it for later!
If you think we've missed anything just let us know in the comments.
The 37 best websites for EFL & ESL Teachers
From idioms and phrasal verbs to quizzes and language tests. UsingEnglish.com is a general English language site that specializes in ESL and has thousands of materials that can help your students. You can also find lesson plans, handouts and printables that you can take advantage of.
English Club is a veteran in the ESL world having been around since 1997. This doesn't stop them having a highly useful site and you'll find a plethora of resources there. In fact, the English Club covers pretty much everything from grammar, vocab and pronunciation to listening, speaking, reading and writing.
Want to help your students improve their grammar? Grammarism offers over 15,000 personalized worksheets with auto-generated exercises to help your students learn English grammar. With over 300,000 exercises ranging from beginner to intermediate level, your students won't run out of practice materials any time soon.
Onestopenglish from Macmillan Education provides access to thousands of resources for English language teachers. This includes lesson plans, worksheets, audio, video and flashcards and they have resources for students of all ages and levels. They also offer lesson plans for exams such as IELTS and the Cambridge exams. With more than 700,000 registered users in over 100 countries they must be doing something right!
Leonardo English is the company behind the "English Learning for Curious Minds" podcast, a popular podcast for intermediate-advanced level English learners. You can find all of the podcast episodes on this website, and they include subtitles, transcripts and vocabulary lists. Handy as a tool to give students as a take-home exercise! 
Are you a busy teacher? If yes then this could be just the website you have been looking for! Busy Teacher offer articles, worksheets, flashcards and more for ESL teachers. With their library of resources you can improve the way you teach and save hours on lesson preparation time each week.
Teach-This.com offers a wealth of ESL activities, worksheets, games and lessons, which can help you teach all of the core English skills. The website is broken down into very easily navigable sections and topics, and each worksheet is marked with the targeted English level.
ESL lounge has hundreds of ESL lesson plans with a focus on communication in the classroom. They also offer grammar worksheets, games and advice on choosing the best materials for your lessons.
Off2Class offer up to 150 free downloadable lesson plans for your English classes and covers all areas of grammar as well some vocabulary and Business English. When you're short on time, the website forms a great way to quickly put a lesson together. Additionally, if you like what you see, you can pay to access the full library of 950 + lessons. That's a lot of time saved on lesson preparation!
The British Council has a great range of resources for teaching English to kids, teens and adults. You'll find activities, stories, articles, lesson plans and teaching tools. All of these will help you deliver your lesson regardless of the age or location of your students.
Your friend in the classroom, ESLfriend has a wide variety of materials that you can utilize in your classes. You'll find lessons organized by levels and topics and there are even some TED Talk lessons to keep your students fully engaged.
ESL Galaxy offer a great selection of free ESL printables, kids activities, games and online exercises for grammar, vocabulary & pronunciation.
Great for lesson plans for adults and kids, ESL Pals release new lessons every Friday. They have a decent amount of content you can access for free, and if you want to access the full library you can take out their yearly plan for $49.
With a sleek, modern look, ESL library is a literal library of ESL lesson resources, flashcards and blog posts. You can get a number of great sample lessons for free, or sign up for $15/month to access the full library.
ESL Gold has a great range of speaking, grammar, vocabulary, listening and reading resources. The best part, they're all free! You can filter resources by level and find a variety of great exercises.
Englishwsheets offer worksheets for both teachers and learners and is a great resource for grammar and vocabulary in particular. All of the vocabulary worksheets come with illustrations and games, making them ideal for younger learners.
Englishlinx provides a great selection of free worksheets that you can make use of in the classroom. They cover nearly all areas of grammar and include worksheets on idioms, prepositions and transitional words.
Does what it says on the tin. Here you'll find everything you need to know about English grammar to help your students improve their written and spoken English. You can search a list of specific topics and find interactive exercises, quizzes and PDF lessons to help test your students' knowledge and understanding of English grammar rules.
Linguapress covers English grammar along with word games and reading resources for intermediate and advanced English students. Although they state they are primarily geared towards EFL learners, their content is equally applicable to the ESL classroom. It's a great place to find worksheets and help get your students to learn English from reading.
If you're looking for conversation questions for your class, ESL Conversation Questions has got you covered! You'll find questions sorted by topic, grammar and textbook. There are enough conversation questions to keep your students talking as long as you need them to.
This is a site for ESL and EFL students and teachers who want to have lessons around new and current affairs. There are 2 new lessons released every week for a variety of different levels, with over 3000 lessons already on site.  These can form a great resource for discussion or you can choose to build the entire lesson or homework around them.
A project of The Internet TESL Journal, this has a vast array of conversation questions that you can use in the ESL and EFL classroom. So, if you want to get your students talking just click on a topic you're studying and find enough questions to keep them going as long as you want.
Another great one for facilitating conversations. ESL Discussions lists topics alphabetically which you can click into to find a number of questions on that subject area. Suitable for students with a slightly more advanced level, it offers ideal practice to help them express their opinions.
ELLLO, or the English Listening Lesson Library Online, has over 3,000 free listening activities. You can access lessons for beginner, intermediate and advanced English students. The site has a strong focus on natural English conversations and each lesson comes with a script, notes on important vocabulary and a quiz to test your students' comprehension.
Randall's ESL Cyber Listening Lab is a great resource that you can utilize to help boost your students' listening skills. Online since 1998, listening activities at ESL-Lab focus on comprehension skills based on content, voices, vocabulary and natural speed. The site has activities and quizzes for all levels of ESL learners so you can make use of it in all of your classes.
If you need ESL writing activities then this is the place to go. Run by professional writer Rob Whyte, new writing lessons are added ever week so you'll never run out of new material to practice writing with your students.
Who doesn't need a dictionary when learning a language? If you or your students are struggling to find the definition of a word why not use this site rather than lugging a heavy book around.
ESL Printables is the place to go to exchange your teaching resources with other teachers. Operating on an I'll scratch your back if you scratch mine model, you'll need to send your own contributions if you want to download resources. However, once you do this you get access to over 700,000 ESL printables ranging from lesson plans and worksheets to activities.
An international community of more than a million ESL/EFL language teachers, islcollective is a place where teachers can share their self-made language teaching materials. It has loads of ESL worksheets, PowerPoints and video lessons that you can make use of. You may even decide to create some resources of your own which others can benefit from!
Wordwall is a fantastic website where you can create your own English teaching resources and use those already created by other teachers. It is primarily focused on learning through games and quizzes and you'll find a whole host of fun activities for your class.
At twinkl there are tons of games, flashcards and worksheets that you can use as an ESL teacher. They are neatly organized by skill, topic and level so it easy to find something appropriate for your students and you can also create your own resources.
What more needs to be said? The website name it explains it all. You can find spelling games, plus games on the time, weather, food and animals among others.
Bamboozle is all about games. Whilst it's not targeted purely at English language learners there are still thousands of ESL games available – all you have to do is type in your topic in search on the site. There are so many games on Bamboozle that you won't get time to play them all. So, if you want to find some good ones it's worth checking out YouTube for some dedicated reviews of the best ESL games on Bamboozle. They're great if you are teaching English to young learners in particular.
ESL Games Plus is ideal for teaching ESL to kids and teenagers. It offers a range of fun, interactive online games with activities for teaching and practicing English grammar, vocabulary, sentences, listening and pronunciation skills.
Quizlet can help your students learn through interactive tools and games. You can make use of flashcards, learning exercises and writing and spelling tests. Through Quizlet you can create study sets and a variety of different activities for your students, and it is suitable for learners of all levels and study needs.
Do you like using songs to teach English to young learners? If the answer is yes, you will find loads of great songs on Super Simple. They really are Super Simple for children to learn and enjoy too. If they ever get bored of singing you can also find a range of fun activities.
ESL Video provides free ESL video lessons and listening activities for teaching and learning English. You can create your own video quizzes and find video quizzes by topic and English level created by other teachers. What's more, you can set up class pages and keep track of your students' quiz scores, which they can take anywhere they like.
Are these all of the best websites for EFL and ESL teachers?
We hope that you find this list of the best websites for EFL and ESL teachers useful. Many of these resources can be used for both classroom and online based teaching.
There are of course other websites that can make your life as a teacher easier:
Finally, if you can think of any other websites that you think should be included on this page, please let us know in the comments below!
Latest posts by James Prior
(see all)